Whether you are holiday shopping for a small business owner who wants to use social media to increase their success, your sister the Instagrammer who wants to up their game, or a friend looking to gain subscribers to their YouTube channel, this holiday gift guide has some solid suggestions that will make them smile all season long—and beyond.
Simply click the links in pink or the images below to add the item to your cart. Happy shopping!
GIFTS FOR THE BUDDING SOCIAL MEDIA MAVEN
Clip-On Selfie Ring Light
Ever wonder how some people look so darn good in their selfies? A clip-on ring light is their secret weapon. Flattering, even light makes eyes pop and shadows (wrinkles!) fade away. Perfect for beauty shots, whether for fun or as part of the job.
Tripod for Smartphones
Forget selfie sticks: it's tripod time. Adjustable from 16-50" high, this one also comes with a remote control that syncs with your phone and a carrying case to keep it all together.
A Flawless Face 
This mineral powder foundation feels like nothing, but works magic with the light to make skin appear smooth and even with the flick of a brush. Flash-friendly and in 12 shades, ranging from Cocoa to Ivory and everything in between. I swear I look like I used a filter when I snap selfies while wearing this.
 
Power Bank
Anyone who uses their phone a lot will tell you that the worst thing to see is that "Low Battery" warning. Prevent that panic with a back-up battery! This bestseller has over 8,000 reviews because it's fast, small, and gets the job done at almost half the price of some of its competitors. It might not look like much, but this will earn you BIG props from anyone who hates waiting for their phone to recharge.
Business Card Holder
A great way to spread the word about where to find you is to hand your card out at every opportunity. Tuck a gift certificate to VistaPrint.com or the like inside this snappy card case (which comes in 9 colors) and the recipient will be ready to take over the internets!
Coffee to Go
People who stay up nights checking Twitter likely need a little caffeine boost the next day. This is the best, most leak-proof, stay-hot coffee/tea thermos I have ever found. Love. Love. Love. Sip. Ahhh…
Handbag Organizer
Keep everything you need exactly how you want it, no matter how many times you swap out handbags. This 13-pocket, lightweight (and polka-dotted!) organizer can hold personal items and all your smartphone's accoutrement at the ready, for whenever inspiration hits.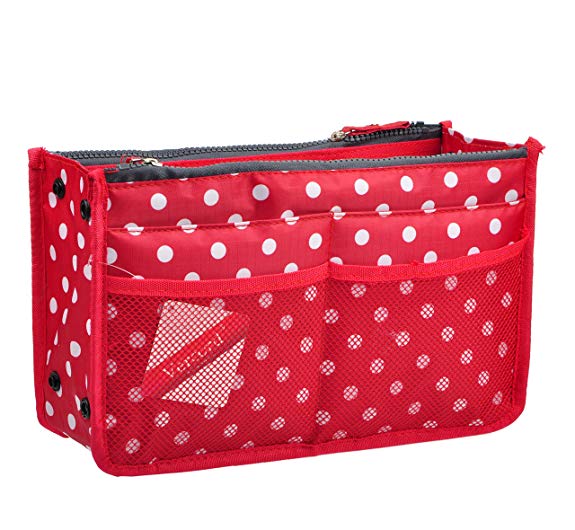 Roomy Tote
A sleek, silver lightweight bag fits everything above inside (yes, including the tripod), as well as whatever else you might pick up along the way. And it's only $15.99!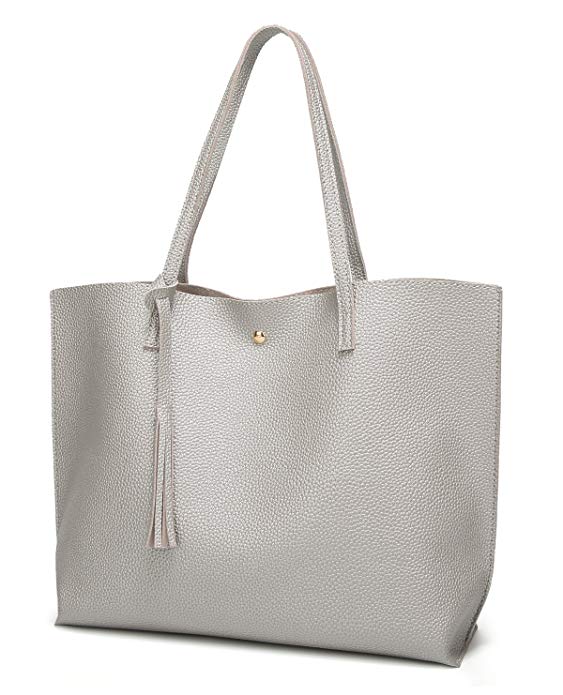 Laptop Stickers
Let their personality shine by giving them a colorful assortment of 100 fun stickers to decorate their laptop and devices.
Full-Sized Ring Light
Have a more serious beauty blogger, hairstylist, or skincare pro who needs a more serious light? This 14" LED ring light kit with accessories is great for video tutorials and photos that need to be professionally lit because they mean business.
Hashtag Decor
For the hashtag-happy Instagrammer, a great light-up piece to decorate a shelf or use in shots. #MustHave!!!
"Subscribe" Pillow
Got a YouTuber on your shopping list? They'll love this plush pillow that tells viewers exactly what to do when propped up in the back of the scene.
Their Favorite Sayings & Emoji
Everyone has a go-to reply on social media. Why not give it back on a pillow?
A Social Media Consult
As a social media consultant, I offer a variety of services from hourly consults, full blog/social media outlet review, marketing plans, and classes (such as How to Create a Professional Online Presence, Social Media for Small Business, etc.). Contact me if you're interested in setting up a gift certificate this holiday season.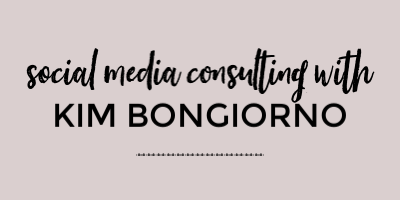 MORE HOLIDAY GIFT GUIDES: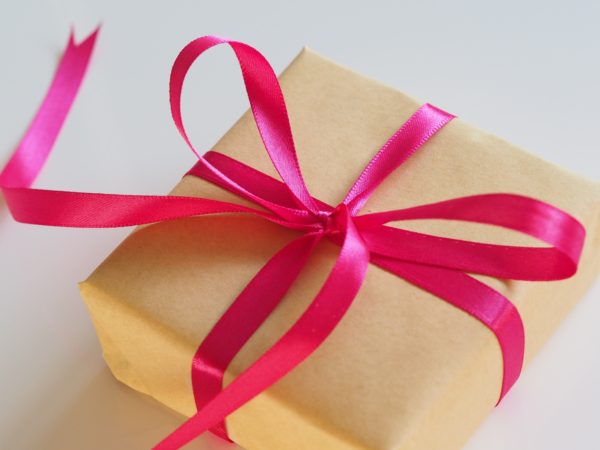 Affiliate links were used in this post.
---
Kim Bongiorno is an author, full time freelance writer, and the blogger behind Let Me Start By Saying. Her latest publication is the essay "This One is for the Ghost Girls" in YOU DO YOU, an anthology about the female experience written by authors ages 12-65 for readers of all genders, ages 12 and up. Learn more by connecting with her: Facebook · Twitter · Instagram · Goodreads · Amazon.com · BookBub · Newsletter · Book Announcement Mailing List