THE SHORT BIO
Kim Bongiorno is the author, freelance writer, speaker and blogger behind Let Me Start By Saying. A New York Times bestseller for her humor essays, she also has a love of writing fiction. Full of ideas that excite her, not a day goes by that she doesn't put (metaphorical) pen to paper.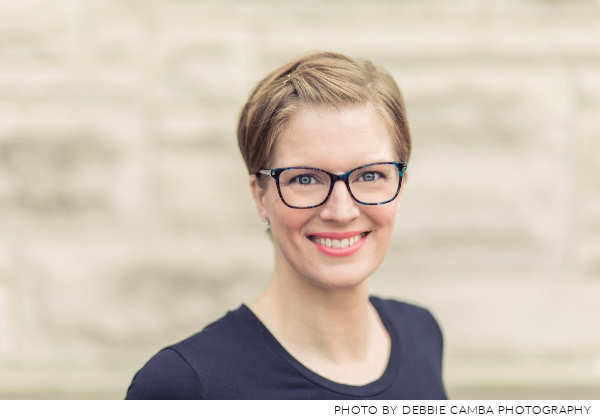 Kim lives in New Jersey with her family, and can often be found on Instagram, Twitter, and Facebook, regularly receiving accolades from the likes of Buzzfeed, The Huffington Post, Yahoo, and Today Parents. She has written for Real Simple, People Magazine, The Washington Post, Parents Magazine, Scary Mommy, Care.com, NickMom and many others over the years. If she were less tired from all of her late night reading, she'd totally add something really clever to her bio so you'd never forget this moment.
THE FINER DETAILS
Kim Bongiorno is a freelance writer, author, blogger, public speaker, and consultant.
She is always ready for the next opportunity. Email her at [email protected], or connect with via your favorite social media outlet.
BOOKS
Kim has been published in thirteen books, completed another, is writing a new one now, and has novel, picture book and short story ideas waiting in the wings for her to get to. She is always interested in pitching stories for fiction and non-fiction anthologies, as well as writing to an assignment.
I Just Want to Hang Out With You, August 2020
Will Work for Apples, April 2019
You Do You, September 2018
But Did You Die?, June 2017
I Just Want to Be Perfect, May 2016
The Bigger Book of Parenting Tweets, April 2015
I STILL Just Want to Pee Alone, March 2015
Scary Mommy's Guide to Surviving the Holidays, November 2014
I Just Want to Be Alone, March 2014
"You Have Lipstick on Your Teeth", August 2013
I JUST WANT TO PEE ALONE, February 2013 – A New York Times Best Seller
Part of My World: Short Stories, January 2013
Fifty Shades of Funny: Hook-Ups, Break-Ups and Crack-Ups, November 2012
If you would like to join her book-news-only mailing list, click here.
She is also an avid reader, with her own book discussion group on Facebook. You can see what she's reading any time on Goodreads.
FREELANCE WRITING
Known best for humorous takes on parenting and women's issues, Kim has made a successful career out of freelance writing for various websites, magazines, and newspapers. Whether she's tackling the hot topic of the day, coming up with a visual concept for a parenting humor graphic, revealing her more sensitive side in a personal essay, working with a brand on a sponsored article, crafting relatable tweets/memes, or playing with fiction, she loves both pitching her own ideas and jumping on assignments.
Her work has appeared on/in the following publications:
Real Simple, People Magazine, The Washington Post, Parents Magazine, Momtastic, Scary Mommy, What's Up Moms, Care.com, Babble, SheKnows, ForHer, FamilyEducation, NickMom, LifetimeMoms, The Huffington Post, In The Powder Room, The Mid, Mamalode, Today Parents, iVillage, Today's Mama, Nickelodeon ParentsConnect, QueenLatifah.com, PopSugar, EverydayFamily, The Good Men Project, Mommy Shorts, Rants from Mommyland, Bonbon Break, BlogHer, The Mouthy Housewives and others.
She also wrote and designed 150+ short online ebooks on topics such as humor, health, parenting, children's stories, and more for the start-up company Britely.com.
SPONSORED WRITING
Kim has experience writing sponsored content both on her blog and for larger websites, such as Parents, Momtastic, LifetimeMoms, and NickMom. She balances the needs of the brand and tone of the platform to craft content in her unique voice that appeals to the desired audience and keeps them engaged. Some of the brands she has written sponsored material for include Target, Walmart, Old Navy, The Gap, Levis, Clorox, Popsicle, Huggies, Hasbro, Mattel, Glad, Hulu, Go-Gurt, Arm + Hammer, Disney Parks, Disney Cruise Line, Hilton, Serta, Principal Financial, United Healthcare, Nickelodeon Kids Choice Awards, Sunoco, LuLaRoe, Jimmy Dean, Culturelle, Natural Balance, various feature films and made-for-television movies.
SOCIAL MEDIA
Her favorites are Instagram and Twitter, but she still can't quite quit that Facebook yet. She has experience as a Social Media Manager for a women's humor website and consult with both freelance writers and authors looking to learn how to use social media to promote their work.
Her Twitter presence regularly lands her on Funniest Parents/Best of lists, including Buzzfeed, Huffington Post Parents, Babble, Scary Mommy, YMC, NickMom, Elizabeth Street and others.
She made various Funniest Parents/Best of lists for her Facebook Page, including Today Parents, Huffington Post Parents and others.
BLOG
Let Me Start By Saying started in 2008 as a place for Kim to write about finding the humor in a life that kept throwing lemons at her head while she worked toward her end goal of being a full-time freelance writer and novelist. It has received accolades from Brit+Co, Babble, HuffPostParents, NickMom, and BlogHer, as well as earned her the titles 2013 BlogHer Voice of the Year (Inspiration), Circle of Moms Top 25 Funny Mom of 2011 and 2012, Erma Bombeck Writers' Workshop Humorist of the Month, and more. By 2021, her blog consisted of over 1,000 posts. In 2022, that number was trimmed down to about 100 available for public consumption.
SPEAKING ENGAGEMENTS
Kim loves speaking with writing/blogging conference attendees about writing techniques, social media promotion, online professionalism, building an engaged audience, and other topics that help them get better at what they are passionate about. Teaching these things on a smaller scale or discussing anything writing and blogging related to others (including school-aged kids) also interests her.
You can see a timeline of conferences she has taught at and panels/events has spoken on here: Events 
SUBSCRIBE TODAY
When not putting it on hold while dealing with the logistics of a global pandemic, Kim normally sends out a newsletter with links to everything she wrote across the web, as well as the best things she read across the web and in print that week. Sign up here. View previous newsletters here.
OH. YOU WANTED TO GET TO KNOW KIM BETTER? HOW FUN! LET'S LET HER SPEAK FOR HERSELF NOW
Hi!
Let's immediately become friends on this world wide web.

If you like internetty things, you can catch up with me by clicking any of the links below. I show different pieces of myself on each one:
Or get to know me by:
Hiring me to write for you or speak at your event
This is me:

I began online journaling and message-boarding (totally a word we're going to pretend is real) back in 2003, and launched my public blog Let Me Start By Saying in 2008. Communicating, reading, learning, creating and sharing are some of my favorite things, and I find the internet to be pretty fantastic for all that stuff–this is why I got hooked on it so quickly. Generally speaking, I share what's on my mind because it just can't stay in there a moment longer. My family's tolerance of my shenanigans is one of the many reasons I adore them.
I'm 47 years old and live in the 'burbs of New Jersey with my husband, 16-year-old daughter and 18-year-old son.
I am very tired.
I am a full-time professional writer who loves desserts. My goal in life was to have exactly this job, once my darling (loud) offspring were both in school. I was willing to work my butt off to get here. It feels damn good so far. Next up: regularly write novels that allow people to escape into the many worlds that live in my brain. I'll let you know how that goes!

It's list time!
Some Random Things About Me
1. I like lists. People like my lists. Not my sorted-by-aisle grocery shopping ones. The funny ones.
2. I am the 6th (and last) kid of a combined 3 marriages.
3. I knew my husband was The One the day we met. He thought I was very tall.
4. I love books. I love talking about books. I love collecting old books and sniffing them.
5. I can wiggle my eyes.
6. I had two kids in less than two years, yet ten years before trying to get pregnant my doctor told me I'd have a very hard time getting pregnant. Two kids is a miracle I treasure every day.
7. I'm pretty sure my DVR is my best friend. I cry when she's not feeling well and doesn't record things properly.
8. I preface everything, thus the title of my blog. I'm not sure whether my friends like the quirk or think I need to stop it immediately.
9. I'm allergic to chocolate. It's actually a metabolic intolerance, but essentially it just means I have to avoid it like the plague.
10. I have always wanted to be a writer, and have been working hard to get my voice out there for a long time. You should read my stuff, then tell other people to do the same. We would be BFFs if you did this regularly. If you're looking to hire a writer? I'm your gal. And you look really lovely today.
11. My friend strong-armed me into blogging more regularly and seriously in 2008, saying it would help my writing if I wrote about all the stuff Life throws at me (like lemons…and poop) that gets in the way along this journey to the career I always wanted. It was probably the best advice I ever got.
So here I am. Still on this this path, still dealing with things that get in my way, but always thankful that I get to do it.
SaveSaveSaveSave
SaveSave
SaveSave
SaveSave
SaveSave
SaveSave
SaveSave
SaveSaveSaveSave
SaveSave
SaveSave
SaveSave
SaveSave
SaveSave
SaveSave