I had no idea my daughter wanted to code until she signed herself up for a coding club at school in fifth grade. She LOVES it, and I can't get enough of all the wonderful things it has brought to her life. If you have a kid who codes—or wants to learn to code—here is a gift guide made for them. Holiday shopping for the future programmers of the world is a lot more fun than you think it'd be!
Simply click the links in pink or the images below to add the item to your cart. Happy shopping!
GIFTS FOR KIDS WHO CODE
Chromebook
Middle school made me realize we needed a computer my kids could use for homework, and my daughter's need for a laptop to bring back and forth to coding club kicked me into full-on research mode. This beauty was only $267 and fulfilled all of our needs. Perfect!
Superhero Laptop Stickers
Let them personalize their new Chromebook with all of their favorites. (And maybe they'll let you have a couple of your own.)
Glasses That Make Screens Gentler on the Eyes
Worried about that extra screen time? These blue-light-blocking glasses help prevent eyestrain while staring at code for hours on end—no prescription needed.
Coding Books on Girls Who Code, Scratch, and Python
Who needs formal classes? Let them teach themselves the basics starting right now.
The Right Bag for the Job
I find keeping the laptop my kid uses in an assigned bag prevents things from getting lost (especially when she goes back and forth to coding club). This one is a slim, lightweight, water-resistant, anti-theft padded backpack with a USB port to keep her phone charged for when it's time to text me to pick her up.
Notebook
Help them keep their ideas in one place with this fun coding-themed notebook. No one else in the family will use this one by accident!
Coding T-shirt
Let them tell the world what they are capable of, even when they're not behind a laptop.
MORE HOLIDAY GIFT GUIDES: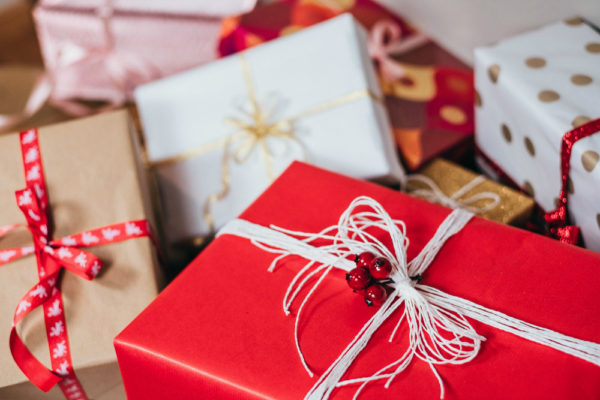 Affiliate links were used in this post.
---
Kim Bongiorno is an author, full time freelance writer, and the blogger behind Let Me Start By Saying. Her latest publication is the essay "This One is for the Ghost Girls" in YOU DO YOU, an anthology about the female experience written by authors ages 12-65 for readers of all genders, ages 12 and up. Learn more by connecting with her: Facebook · Twitter · Instagram · Goodreads · Amazon.com · BookBub · Newsletter · Book Announcement Mailing List