If you have a big readers on your holiday shopping list, then you have come to the right place. This list of the best books of 2018 and gift guide for readers was written by someone (me) who is usually reading three books at a time, has her own book group to constantly talk about what we're reading, gave birth to two big readers who are in middle school now, belongs to a book club at which they actually talk about the books (!!!), and whose home is slowly being taken over by papery pages filled with wonderful stories.
Below you'll find a gift guide for book lovers, young and old. First, I'll break down the book recommendations by age range and genre. These were selected from what I read this year (plus my kids gave a few suggestions, too). If you see a book listed that is part of a series, it's a safe bet that I've read and highly recommend the entire series! Then, we'll cover non-book gifts.
Simply click the links in pink or the images below to add the item to your cart. Happy shopping!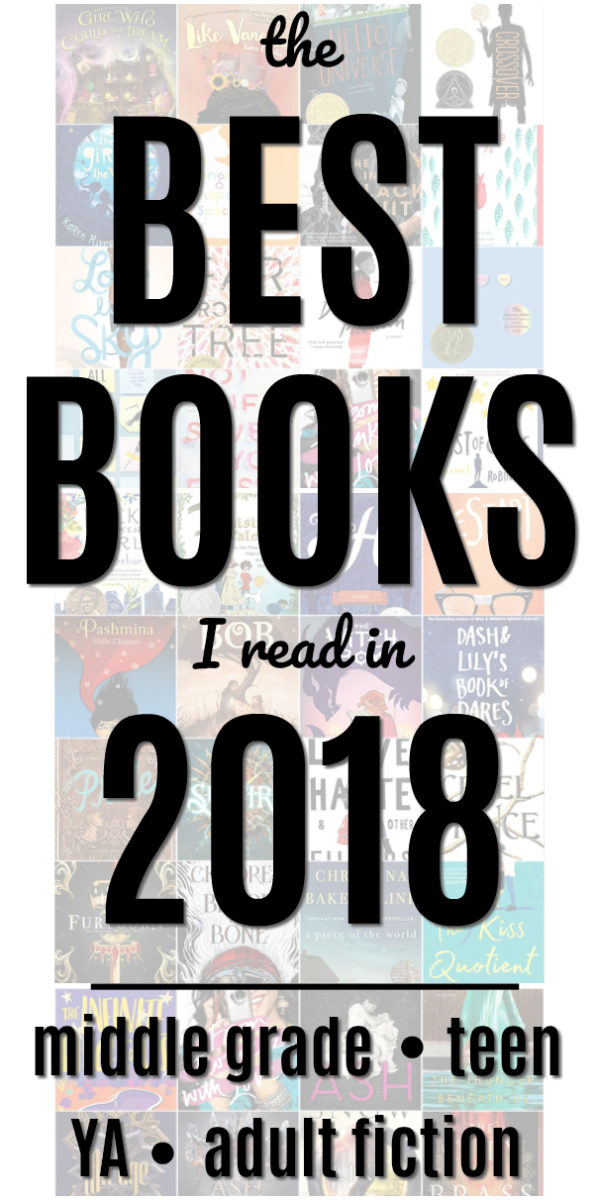 MIDDLE GRADE BOOKS: REALISTIC FICTION
Targeted for ages 8-12, but my kids (ages 11 and 13) and/or I (age 42) loved them.
MIDDLE GRADE BOOKS: FANTASY/MAGIC/SCI-FI
Targeted for ages 8-12, but my kids (ages 11 and 13) and/or I (age 42) loved them.
TEEN/YOUNG ADULT BOOKS: REALISTIC FICTION
For ages 14 and up, read and loved by me and/or my 8th grade son.
TEEN/YOUNG ADULT BOOKS: FANTASY/MAGIC/SCI-FI
For ages 14 and up, read and loved by me and/or my 8th grade son.
ADULT FICTION
Grown-up reads because sometimes I do leave the kids' section of the bookstore.
THE VIDEO IN WHICH I TALK ABOUT SOME OF THESE BOOKS:
GIFTS FOR ALL READERS
The Most Adorable Bookmark in the History of Ever $9.99
Yes, the Loch Ness Monster can swim across the tops of their books while saving their page. My life is now complete.
"Just One More Chapter" Pillowcase $9.99
For the bed or their favorite reading spot, this tells anyone about to interrupt them that they just need a liiiittle more time before coming back to the real world. Make sure to also grab the 18x18x18″ pillow insert ($8.49) to complete the gift!
A LOL-Inducing Tee $14.95
You know you want to sing it—don't be shy! This comes in a variety of colors and sizes in cuts for adults and youth, and I find the material always to be of good quality with this company.
Mug & Tote Bag Set $24.95
For all of us who have very important plans for the weekend that simply cannot be changed.
Bookworm Knee Socks $12.00
These tall, comfortable socks actually stay in place while depicting the true inner spirit of their wearer.
Fun Socks by Out of Print for Bibliophiles of All Tastes $10.35-15.35
There's something for fans of books old and new, so take your pick! This is just a sampling of all the styles they offer.
Framed PRIDE & PREJUDICE Quotes Set $14.99
For the happily headstrong Jane Austen fan in your home.
Headphones for the Audiobook Fan $35.99
I get a lot of "reading" done while listening to audiobooks on my phone as I do chores around the house. These wireless beauties are priced right and keep the user from having to tuck dangling earbud cords through their shirt to prevent tangles.
MORE HOLIDAY GIFT GUIDES:
Follow my ongoing book reviews on Instagram and Goodreads!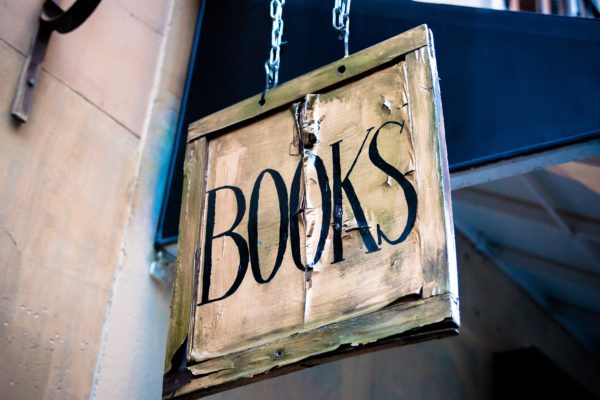 Affiliate links were used in this post.
---
Kim Bongiorno is an author, full time freelance writer, and the blogger behind Let Me Start By Saying. Her latest publication is the essay "This One is for the Ghost Girls" in YOU DO YOU, an anthology about the female experience written by authors ages 12-65 for readers of all genders, ages 12 and up. Learn more by connecting with her: Facebook · Twitter · Instagram · Goodreads · Amazon.com · BookBub · Newsletter · Book Announcement Mailing List