Ohhhh boy. The kids are home. What do we do now?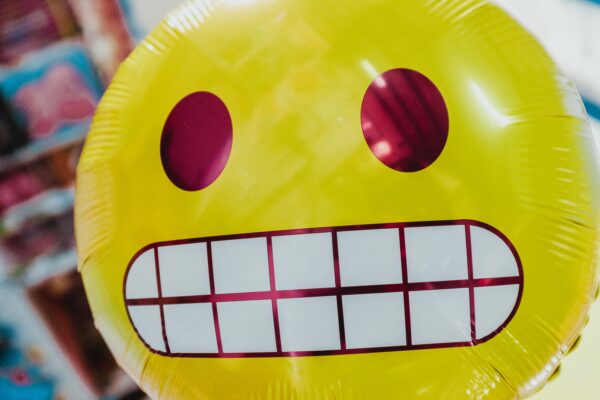 First, try not to freak out. Remember that social distancing, staying home is going to save lives. We can do this.
Now. What to do with the kids?
Okay. So. The kids will be hanging around the house for a while. Whether they're being watched by you, each other, or someone else, it's good to have a list of ideas at the ready in order to keep them entertained, because I have found that kids only come a-knocking with their, "I AM BORED"s at the most inopportune times (while I'm in the middle of a complicated spreadsheet, on a video call, etc.).
Let's get as prepared as possible, shall we?
I put together a list of stuff we already do, want to try/look into, found on the web and are bookmarking to get to, etc. Most of this is indoorsy stuff, because I find sometimes it's trickier to come up with those ideas on the spot. Also, many of us now need to work from home with kids underfoot, so it's easier to keep an ear/eye on them while they're inside. I hope it helps!
AT AND AROUND THE HOME ACTIVITIES
Here's a list of stuff to do around your home. I'm not putting ages by them, because I've found that I've always just had to think about what an age-appropriate version of each idea my kids has was, and ran with it.
Movies – free trials of Netflix, Disney+, etc. are linked below
Video games – My kids broke out the old circle 2009 Wii Sports games and have been getting physical activity in with that every day
Forts – Thank goodness for tablecloths!
Baking
Science experiments
Books – See lists below
Learning to code – There are books and websites to teach them/you
Dance parties – Why not show them how to make some playlists?
Acting out plays with stuffed animals/Making "tv shows" featuring stuffed animals and putting it all on film to show the family
Sewing clothes for dolls, making simple sewing crafts (pillows, blankets, etc.); sewing to create something new (like a pink teddy bear)
Building things – LEGO, cardboard box spaceships
Crafting things
Painting things – Walls, lamps, canvasses
Board games – Make your own! My 12yo did a Truth or Dare one and it is SO FUNNY.
Card games
Journal
Write a book/graphic novel
Scrapbook
Take pictures
Redecorating bedrooms
Google Hangouts with their friends
Calling family members they sometimes don't get to because of packed school/sport/extracurricular activity schedules
Learn how to play an instrument you have in your home, or learn new songs on one you already know how to play
Hold a concert for distant family members via FaceTime
Exercise – Free routines found online, fitness apps, or via on-demand TV, make up obstacle courses, jumprope, etc.
Yoga/Meditation – Again, there are apps, free stuff online or via on-demand TV
Chess
Checkers – If you have a driveway, or stone/poured concrete patio, you can make yourself a big chalk board and do this outside!
Getting sunshine in our yards/driveways/decks/patios with our family unit, taking these activities outside or doing the usual stuff (shoot hoops, kick a soccer ball, throw come bocce, read on a blanket) while getting that Vitamin D.
Whatever else the kids can think up (definitely get them involved in making a list).
ONLINE ACTIVITIES
Here's stuff I found that can keep kids (and adults) busy/entertained online. It has been incredible watching organizations, companies, museums, artists, educators, publishers and more come up with creative ways to share what they have with the world. Keep your eyes peeled, because new stuff is popping up every day!
(FYI: Charter's Spectrum Broadband and Comcast are offering some free months of service/drastically decreased pricing for those with students now at home and need it.)
BOOKISH STUFF & LEARNY THINGS
What to read, how to do so with friends, author events, online book festivals, and more!
1. Online libraries are awesome. I hooked my town library card up with Overdrive (aka Libby) for borrowing ebooks and audiobooks. I read them via the free Kindle app (in your phone/tablet's app store).
2. I recommend all kinds of books for all kinds of readers of all kinds of ages with all kinds of interests (yes, I read books starting for around age 8 on up, including a lot of teen reads). You can find them here:
3. Pick a book the kids and a couple friends agree on, have them all read it (digital libraries are great for this), and have a book club meeting via GoogleDuo, Hangouts, etc. Most books have some sort of discussion questions you can find through the publisher's website, or even general ones that others share for any book of a certain age range.
4. You can now download over 300,000 books from the New York Public Library for free
5. Actor Josh Gad Is Reading Books to Kids Online Every Night During Coronavirus Quarantines
6. Author Kate Messner put together "a growing collection of resources that include everything from first-chapter and picture book read-alouds (all shared with permission!) to drawing and writing mini-lessons. Be sure to check back often, as new resources will be added every day."
7. "Mo Willems invites YOU into his studio every day for his LUNCH DOODLE. Learners worldwide can draw, doodle and explore new ways of writing by visiting Mo's studio virtually once a day for the next few weeks. Grab some paper and pencils, pens, or crayons and join Mo to explore ways of writing and making together."
8. Scholastic releases free daily courses for kids stuck home amid coronavirus school closures
9. 18 Free Online Educational Resources for Kids K-12 For Remote Learning
10. Author Jarrett Lerner's Activities for Kids
11. Big list of online kidlit events like readings, virtual book festivals, "appearances" and more for readers of Picture Books, middle grade books, and YA (in US EASTERN TIME)
12. EverywhereBookFest (May 1-2): A virtual gathering of kidlit authors, books, and readers that will bring the book festival experience to everyone. May 1-2, 2020 (more details coming soon)
13. Follow your kids' favorite authors and illustrators on Twitter, Instagram, and Facebook, for these creators are coming up with unique ways to share their work and engage with their audiences through social media. It has been so fun to watch!
SCREEN TIME (Movies, TV)
Escapism can be good for the nerves. When my family watches movies and TV together, it's an interactive event! We discuss what's happening, really get into it, place bets, guess what's going to happen next, make it even more fun. So don't just sit there!
1. Hulu, Netflix, and Disney+ all have free trials, month-to-month plans if you want to stay on, and LOTS of great content for everyone.
2. Netflix Party lets friends do movie nights "together" even while separated.
3. Universal Pictures' current releases will be available online/to rent/to buy as of March 20, since movie theaters are closed up. Here are some of the titles to look for. I have a hunch other film companies will be doing the same thing.
4. Movie binge time! Pick weeks to stay on theme, like: Star Wars, Avengers, Harry Potter, Lord of the Rings/The Hobbit, Pixar's best, rom-coms, etc. Make a watch list you all can get into as a family, for bonus points. You can do the same with TV shows, too! Here are some parent-and-tween-approved picks.
Have your own ideas? I am all ears!
---
Kim Bongiorno is an author, full time freelance writer, and the blogger behind Let Me Start By Saying. Learn more by connecting with her: Facebook · Twitter · Instagram · Goodreads · Newsletter