Being a parent is always tricky.
2020 made it even more so.
And 2021 has started off with yet another kick in the teeth.
While I cannot begin to tell the wide variety of parents who read my words on social media which choices to make for each of your individual kids on most things (heck, it's hard enough to do that for our OWN kids), I can give you this one piece of advice:
Talk to them about what's going on.
And "what's going on" will be different each day. Probably each hour of the day.
Sometimes it's big. Other times it's small. Sometimes it's in our backyards. Sometimes it's on a national or global stage.
Ask what they've heard. Ask if they have any questions. Briefly explain the facts based on their age, developmental place, emotional requirements, personal preference.
How something is explained to a 3-year-old is going to be different than to a 15-year-old.
How something is explained to one 9-year-old might be very different than how it's explained to another 9-year-old.
It's better for them—in my opinion—to keep them informed about the reality of their world in a customized way than to pretend none of [waves hand at everything] is happening.
This way, they'll grow up with an awareness of a world around them that they are a part of, instead of one day being shocked that everything Out There isn't the same as it is in their safe little home bubble.
This way, they can develop the skill of taking in information, processing it, and having thoughtful conversations about it. Forming opinions from facts instead of hearsay, gossip, or social media outlets that aren't particularly factual.
(Instead of being the ignorant kid who blindly believes anything other kids at school or people on the internet say, because their own parent/s tell them nothing.)
It's not always easy and we won't always have all the answers. But that's good, too. When we do this with our kids, we kind of become a truthful-information-seeking team. We acknowledge the reality and humility that no one knows everything, but there are ways to go out and find what we need from reliable sources. 
And this keeps the conversation open for more personal subject matter. Stuff that's going on in their heads and hearts, in their own lives or that of their friends.
Seeing their parents as a safe place for information, questions, and communication instead of a shield or barrier to information (put up to protect their kids or because they fear they won't have the right answers or because they grew up in a home where kids are to be seen and not heard) can help them along their way as they make choices that drive the direction of their life.
While they will never know what the day (or the news) may bring, they can have confidence in knowing that they have someone(s) who is always there for them, keeping them informed even when at times the truth is uncomfortable, allowing them to be inquisitive no matter the question. 
For it is easier for kids to walk steadily through life if they grow up knowing there's someone ready and willing to wade through it with them, working with them to clear a way when the path gets mucky.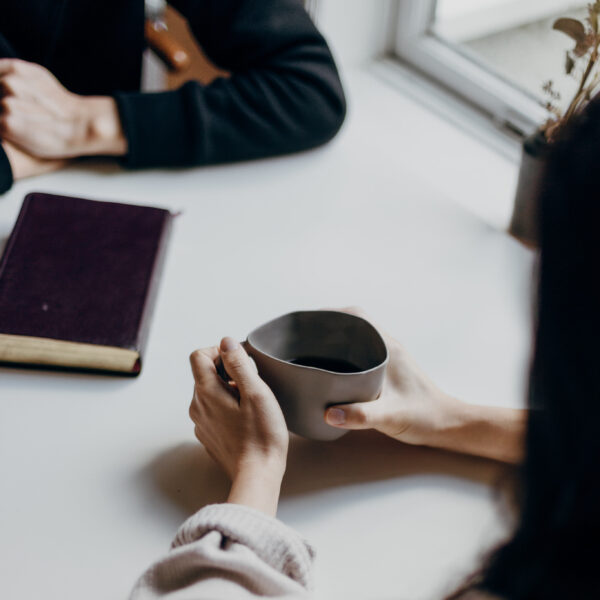 ---
Kim Bongiorno is a freelance writer and author who loves reading and talking about books more than most other things. Check out her essay in the anthology made for parents raising teens and tweens today, I JUST WANT TO HANG OUT WITH YOU.