(Or: How to Be a Better Ally)
May this Pride Month be the one during which we all open our minds and hearts and arms a little wider to embrace the LGBTQIA+ community for who they are, and help everyone fully be who they are with our support our listening our actions our votes our voices our dollars our spotlights.
Let's be the allies in all the ways we could have been from the start.
Let's be the adults the kids deserve, reflecting their best traits of acceptance and encouragement of everyone no matter the identity right back at them–and everyone else.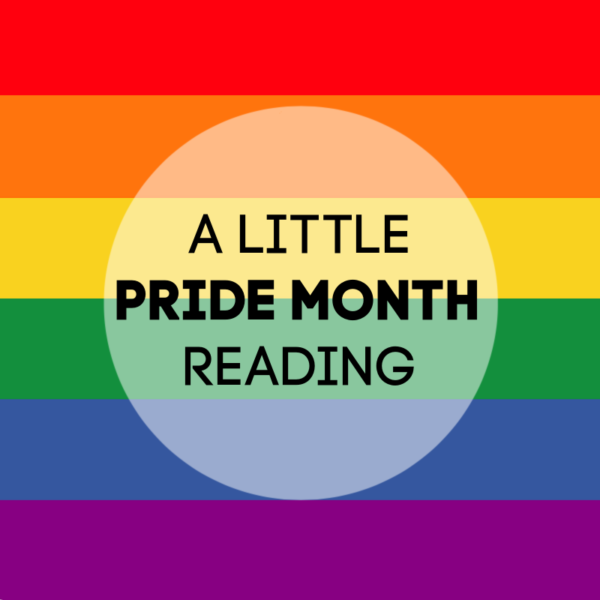 LGBTQIA+ Information and Tips
From definitions to personal examples, general advice, and eye-opening explanations, there's a little something for everyone here. Click any bullet to read on.
On Raising LGBTQIA+ Kids
Or being a parent who is around kids who identify (trust me: you already are and might not know it). Or on being a human being surrounded by other human beings who are beginning to understand who they are, or trying to get the courage to tell you–and others–who they are.
Books for All Ages
From adorable picture books to thick fantastical tomes, reading stories by and about other people helps us understand them better, and to relay that understanding to those around us.
Specific Advice for Speaking Up As an Ally
Sometimes it is hard to speak up, stand up, when you get caught off-guard. This is a wonderful resource to prep us all on what could happen/be said, and how to respond to it in a fruitful, helpful, way.
Take Action On a Bigger Scale
Learn about what's happening today and how you can help by visiting the ACLU and/or the Human Rights Campaign websites at any time.
Want to let your representatives know how strongly you feel about equal rights, protections, and/or current events? Find out who your reps are here, get the number to quickly text your reps a message here, and see what legislation is coming up for a vote here.
Thank you!
---
Kim Bongiorno is an author, full time freelance writer, and the blogger behind Let Me Start By Saying. Connect with her on Facebook · Twitter · Instagram · Goodreads · Amazon.com · BookBub · Newsletter