I entered 2018 a dichotomy.
I was motivated and optimistic to finish a middle grade novel some literary agents voiced interest in just after hearing the elevator pitch. There were magazines and other outlets I had ideas for that I planned to get my words into. I felt I could find a way to increase my work success, achieve my dreams, while enjoying my family and plugging along.
I was also reeling with health issues and on the verge of a surgery that took longer to recover from that I had expected. Other issues tumbled out of the fixes for the bigger problems and needed to be dealt with. My middle schoolers might not have needed to be coddled, but they needed me to remain engaged. Life had fun throwing curveballs at my head, including a breast cancer scare and an exploding MacBook that disappeared some of my work.
So I guess what I'm saying is that "SURVIVE" ended up being my word for 2018—if I were into that sort of thing. I chipped away at what I could, but mostly I needed to make it through the damn year.
It's not the first time I spent a year wrapped around that word as a mother.
The thing about having a birthday so close to new year's is that it's tempting to make sweeping statements of goals, how I'm going to kick 2019's ass, etc. etc. But there's gotta be a transition period between SURVIVING and ASS KICKING. I can see that I'm definitely closer to the latter part of that transition, but that doesn't mean I don't still need some recovery. My own coddling now and again, in between the kicks. One must replenish her reserves in order to have the energy to do the work needed to eventually achieve her dreams.
That book is almost done. The pitches for new publications will go out. My family came first, and we were laughing so hard last night that we were crying, which means more to me than meeting some imagined deadlines. I survived, dammit. All other things will be checked off soon enough.
I'm 100% with this mom who is skipping resolutions, and want to tell everyone else out there who needs to know this is completely acceptable. Goals can wait. Priorities can shift. Sometimes simply surviving is ass-kickery enough.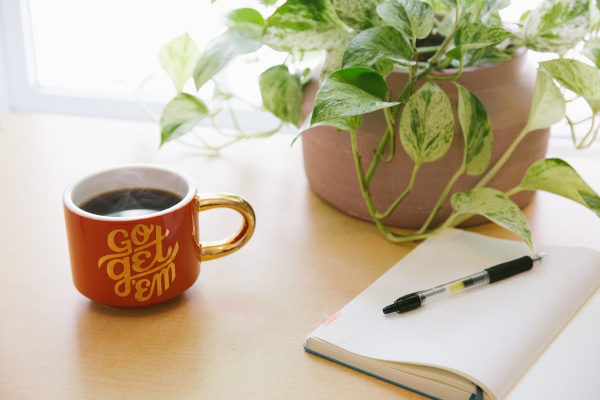 ---
Kim Bongiorno is an author, full time freelance writer, and the blogger behind Let Me Start By Saying. Her latest publication is the essay "This One is for the Ghost Girls" in YOU DO YOU, an anthology about the female experience written by authors ages 12-65 for readers of all genders, ages 12 and up. Learn more by connecting with her: Facebook · Twitter · Instagram · Goodreads · Amazon.com · BookBub · Newsletter · Book Announcement Mailing List