Five years ago I could not breathe as I listened to the radio during errands.
When I got home, I wrote down what was in my head to get it out. I needed it out.
That same day it was published on The Huffington Post before we got all the details. It has been five years since then, so I want to share it here and make sure we don't forget who we lost.
We cannot forget everything we lost that day, and must continue to do the work to help make sure things like this stop happening.
Men Shoot, Cars Crash, Diseases Surprise: How to Live in This World
Today it is all over the news: Over two dozen killed, mostly kids, in a Connecticut elementary school shooting.
There are so many unanswered questions, and I imagine this will remain long after today, but the fact of the matter is that there is no making sense of this.
Terrible, gut-wrenching, brain-crashing things happen in life. They don't just throw those who are living through it off balance. We are a web of humanity, one door front, one neighborhood, one phone call, one click away. We know one another's business, and it rocks us all.
Those of us far from the horror wish we could help, want to know how to prevent it from happening to us, feel dizzy with the inability to put our finger on the pulse of something so hugely confusing.
Those close to the tragedy tread water, deal with the flood in front of our noses, force ourselves to breathe and make it through to the other side, oblivious that there are people on higher ground wishing us well.
It is all so much, so, so much. Things like children being randomly murdered make no sense.
As I watched the clock count down until I could go get my son from his own elementary school, what kept running through my own head was This is why I do it.
This is why I painstakingly make rainbow cupcakes for my daughter's fifth birthday.
This is why I help build forts that eat my living room for breakfast.
This is why I remember to move the Elf each night.
This is why I smile through migraines and invite the annoying kid over and only buy the rice in the tub even though the rice in the box is so much cheaper.
Cars crash. Diseases surprise. Deranged men shoot.
I don't know if Fate's bullet will hit me next or someone I love so much I can't even type their names in this sentence. So I will make their lives richer. I will show them where they live in my heart by putting that heart on my sleeve for them to wipe their noses on. I will do this every day for as long as I can.
I am more than aware of how fragile Life is, and how beautiful it can be.
I am more than aware of how much I have to lose, and how lucky I am to have it while I can.
I weep for the parents, the siblings, the families broken today by senseless men with guns. I wish them peace and hope, though I don't know how it is even possible.
I will hold my kids a little longer tonight and kiss them more than usual before they drift to sleep. Then I will lie in bed sending those who lost so much today all the light in my heart that I can muster, as I cry for the ones who hurt in a way I can't fully understand.
Tomorrow I'll continue to do things, big and small, to fill the lives of those I love with the proof that they deserve another day of being loved, as long as I'm able to give it.
Originally published on 12/14/12 on The Huffington Post. 
---
RESOURCES & ADDITIONAL INFORMATION
This post called An Easy Guide to Contacting Your Elected Representatives About Gun Control was updated last in 2016, but it can help you:
1. Quickly find who your senators & congresspeople are
2. Quickly see how your senators voted in Dec 2015 on expanded background checks
3. Call/write/tweets your representatives with handy scripts you can use or alter to get your voice/opinion to them right away
A look at how some people in the news got their guns (and some food for thought as to whether some of the laws/procedures regarding getting guns into peoples' hands should change).
Now look at how police (try their best to) track guns, and why it's such an absolute mess.
Save this one, take a few quiet minutes to read it, absorb the information here, see where the US is in comparison to other countries: Gun violence in America, explained in 17 maps and charts: "On average, there is more than one mass shooting for each day in America" ← that alone made me catch my breath
A partial list of some of the mass shooting in America over the past 10 years.
A resource and a community for people who support the Second Amendment while also want a safer country: Moms Demand Action.
An organization with action plans to get lawmakers who are tied to the gun lobby out of power.
---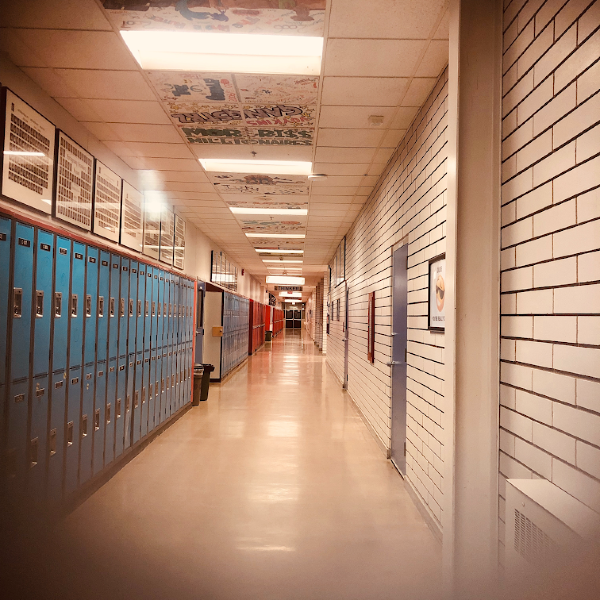 ---
Kim Bongiorno is an author, full time freelance writer, and the blogger behind Let Me Start By Saying. Her latest publication is the essay "This One is for the Ghost Girls" in YOU DO YOU, an anthology about the female experience written by authors ages 12-65 for readers of all genders, ages 12 and up. Learn more by connecting with her: Facebook · Twitter · Instagram · Goodreads · Amazon.com · BookBub · Newsletter · Book Announcement Mailing List