My favorite holiday growing up was book fair season. Once a year, all would gather in the school library to get our very own new books. I'd run right to my favorite genres and do the math (note: this was the only time I'd be good at math) to ensure I got my every penny's worth of reading materials.
I thought my kids would be the same way, but—OH LOOK SHINY THINGS.
[le sigh]
We send them in for books and they come back with, well, it's a process.
Here's how it goes down: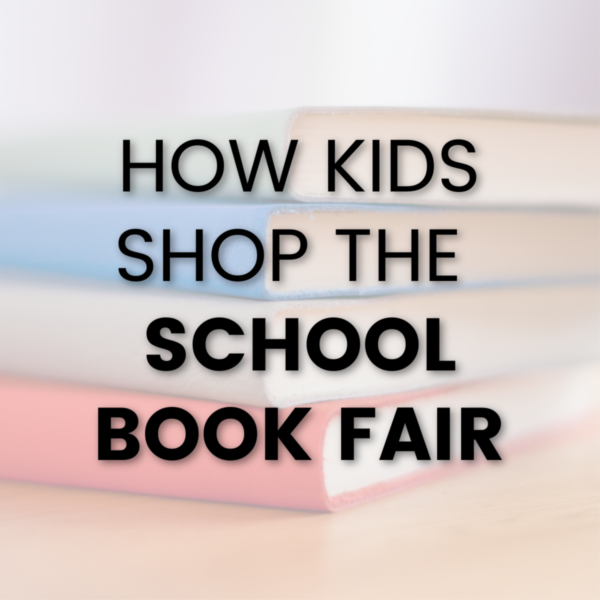 ---
Kim Bongiorno is an author, full time freelance writer, and the blogger behind Let Me Start By Saying. Her latest publication is the essay "This One is for the Ghost Girls" in YOU DO YOU, an anthology about the female experience written by authors ages 12-65 for readers of all genders, ages 12 and up. Learn more by connecting with her: Facebook · Twitter · Instagram · Goodreads · Amazon.com · BookBub · Newsletter · Book Announcement Mailing List