Finally! Your kids are older now, sitting in that sweet spot between so little they need you all the time and big enough that you're the one needing them to STOP GROWING UP AND AWAY SO DAMN FAST, OKAY?? It's time to start letting go of the reins a bit, learn the best way to balance their needs during the elementary school years.
Be involved, but not too involved.
Enjoy your time together, but foster independence so you feel a little less like an old wooden ship with a yelping barnacle that never leaves your side.
Recognize when things are out of your control because they are being their own people now, and not freak the freak out over it.
Here's some advice from someone who has been there, and is happy to give you a heads-up on how to navigate the path between tot and tween without too many grey hairs.
You're welcome!
ONE: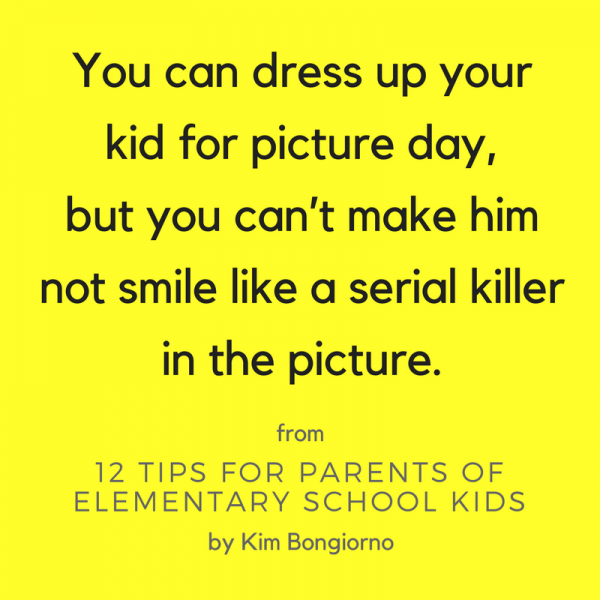 TWO:
Seasonally-appropriate clothing will never be important to them. Get over it.
THREE: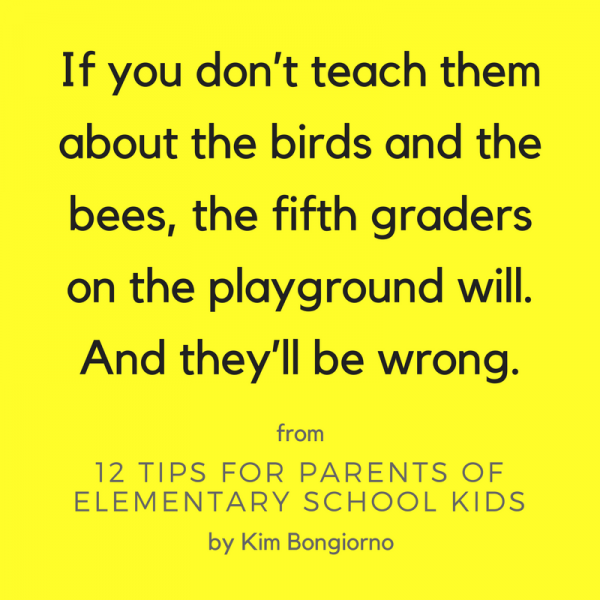 FOUR:
Carpool: GIT SOME, GURL.
FIVE: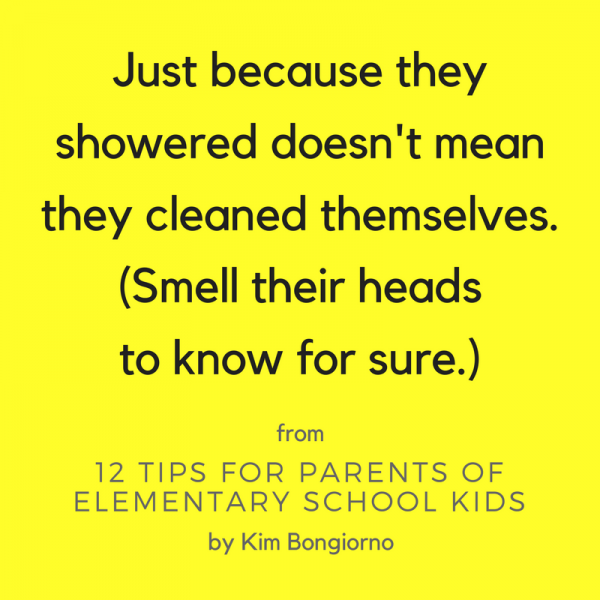 SIX:
Just Google it.
SEVEN: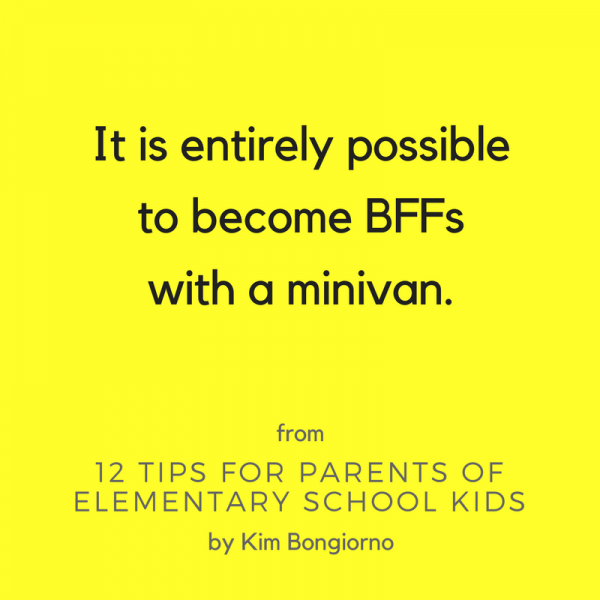 EIGHT:
Cherish these years! (Puberty is JUST around the corner and that shit is SCARY.)
NINE: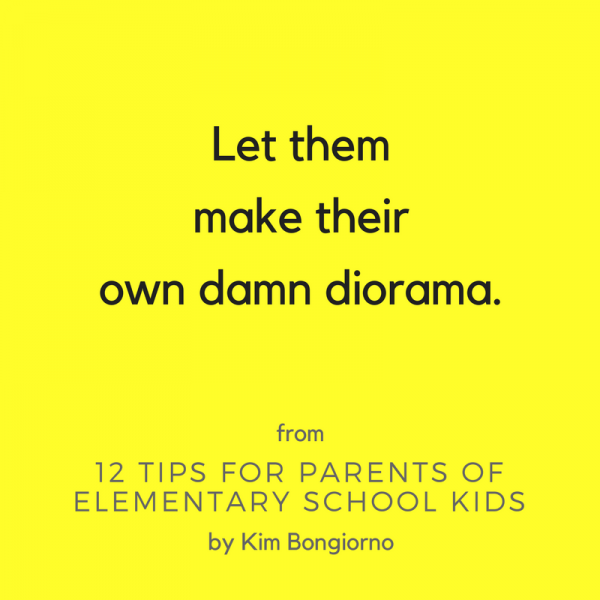 TEN:
They're old enough to tuck themselves in now. And sometimes you.
ELEVEN: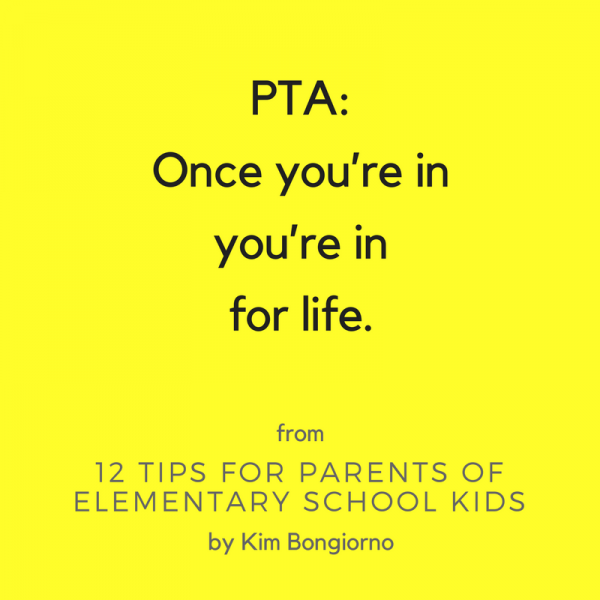 TWELVE:
No matter how big they get they'll always be your baby.
The original version of this post was first published on ScaryMommy's The Mid.
---
Kim Bongiorno is an author, full time freelance writer, and the blogger behind Let Me Start By Saying. You can find her on Facebook and Twitter, hire her to write for you or speak at your event.
SaveSaveSaveSave
SaveSave
SaveSave
SaveSave
SaveSave
SaveSave
Comment with Your Facebook Account
Comments