My name is Kim Bongiorno. I am a freelance writer, blogger, essayist, author of a collection of short fiction stories, and have recently completed my first Young Adult fictional novel manuscript.
I am always ready for the next opportunity, whether it be publication in another book, freelance writing work, sponsored posts, social media/blogging consultation, or speaking engagements. Please see my experience below and contact me any time at TheKimBongiorno@Gmail.com.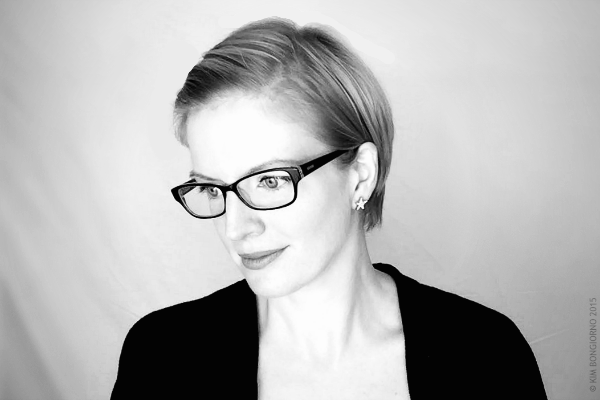 BOOKS
I have been published in eight books, and am always interested in pitching essays for others.
The Bigger Book of Parenting Tweets, April 2015
I STILL Just Want to Pee Alone, March 2015
Scary Mommy's Guide to Surviving the Holidays, November 2014
I Just Want to Be Alone, March 2014
"You Have Lipstick on Your Teeth", August 2013
I JUST WANT TO PEE ALONE, February 2013 – A New York Times Best Seller
Part of My World: Short Stories, January 2013
Fifty Shades of Funny: Hook-Ups, Break-Ups and Crack-Ups, November 2012

If you would like to be added to the mailing list for fans of my YA fiction work, click here.
BLOG
Let Me Start By Saying started in 2008 as a place for me to write about finding the humor in a life that kept throwing lemons at my head while I worked toward my end goal of being a full-time freelance writer and novelist. It has received accolades from Babble, HuffPostParents, NickMom, and BlogHer, as well as earned me the titles 2013 BlogHer Voice of the Year (Inspiration) and Circle of Moms Top 25 Funny Mom of 2011 and 2012. You can see some of my most popular posts here.
SOCIAL MEDIA
My favorites are Facebook and Twitter.  I have experience as a Social Media Manager for a popular women's humor website.
My Twitter presence regularly lands me on Funniest Parents/Best of lists, including Huffington Post Parents, Babble, Scary Mommy, NickMom, Elizabeth Street, and others.
I have made various Funniest Parents/Best of lists for my Facebook page, including Today Parents, Huffington Post Parents, and others.
FREELANCE WRITING
Known best for humorous takes on parenting and women's issues, I've made a successful full time career out of freelance writing for various websites. Whether I'm tackling the hot topic of the day, coming up with a visual concept for a parenting humor graphic, revealing my more sensitive side in a personal essay, working with a brand on a sponsored article, or playing with fiction, I love both pitching my own ideas and jumping on assignments.
My work has appeared on/in the following publications:
Momtastic, Scary Mommy, Care.com, Babble, NickMom, LifetimeMoms, The Huffington Post, In The Powder Room, The Mid, Mamalode, iVillage, Today's Mama, Nickelodeon ParentsConnect, Parents Magazine, QueenLatifah.com, PopSugar, EverydayFamily, The Good Men Project, Mommy Shorts, Rants from Mommyland, Bonbon Break, BlogHer, All4Women, The Mouthy Housewives, FitFusion, gDiapers, Centsless Deals, NinjaMom, and others. See the full list here.
I also wrote and designed 150+ short online ebooks on topics such as humor, health, parenting, children's stories, and more for the start-up company Britely.com.
SPONSORED WRITING
I have experience writing sponsored content both on my blog and for larger websites, such as Momtastic, LifetimeMoms, and NickMom. I balance the needs of the brand and tone of the platform to craft content in my unique voice that appeals to the desired audience and keeps them engaged. Some of the brands I have written sponsored material for include Walmart, Old Navy, Clorox, Popsicle, Hasbro, Glad, Hulu, Go-Gurt, Arm + Hammer, Disney Parks, Natural Balance, various feature films, and made-for-television movies.
VIDEO
Over the years I have appeared in various films scripted by others, written and filmed my own scripts, and sold original short video scripts. Whether making shorts for my blog or sponsored vlogs for brands, I'm comfortable both behind and in front of the camera. You can see my film experience here.
ACCOLADES
Honored as a 2013 BlogHer Voice of the Year in the Inspiration category.
Named on dozens of Best/Funniest Tweets of the Week lists by HuffPostParents, NickMom, Elizabeth St, Babble, and others.
Listed as one of the "10 Funny Mom Bloggers You Should Read Today" on Babble (2012).
Chosen as a "Best of the Mom and Dad Blogs This Week" on Huffington Post Parents (2012).
Voted a Circle of Moms Top 25 Funny Mom in 2011 and 2012.
MEDIA APPEARANCES
I have made appearances on The Dr. Oz Show, HLN's Raising America with Kyra Phillips, and HuffPostLIVE.
I have also been interviewed on Beyond Your Blog, the CKNW Morning News with Philip Till, and the D.J. Paris Podcast.
You can see clips, hear podcasts, and see various videos I am in here.
SPEAKING ENGAGEMENTS
I love speaking to writing/blogging conference attendees about writing techniques, social media promotion, online professionalism, building an engaged audience, and other topics that help them get better at what they are passionate about. Teaching these things on a smaller scale or discussing anything writing and blogging related to others (including school-aged kids) also interests me.
2014 BlogU Conference, 'How to Be a Better Writer' and 'From Blog to Book.'
2015 BlogU Conference, 'Establishing a Professional Online Presence.'
I have done multiple book readings and author events. See more info on my events here.
HOLIDAY EXTRA
In 2012, I created, launched, and wrote the  holiday-season website ElfShaming.com.
I am open to all inquiries about employment, PR and media opportunities. If you are interested in discussing such an opportunity, please email me at LetMeStartBySaying.Info[at]Gmail.com or contact me here:
SUBSCRIBE TODAY
Every Sunday I send out a newsletter with links to everything I wrote across the web. Sign up here:
Comment with Your Facebook Account
Comments