Currently my work has been published in nine books. These books can be found in stores near you, on Amazon, at Barnes & Noble, in iTunes, and many other places where quality literature is located. Click the image of any book below for more info or to order a copy.
---
AWESOME TWEETNESS YOU WANT TO GET YOUR HANDS ON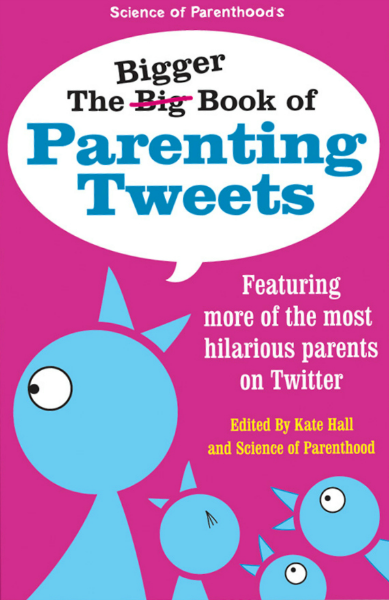 "My kids don't always cough in my mouth, but when they do, they have a contagious viral infection, and I have big plans three to seven days in the future."
– Kim Bongiorno @LetMeStart
HUMOR ESSAYS IN WHICH I MOSTLY EMBARRASS MYSELF
"This is how I found out the hard way it's rather difficult to hide a busted butthole."
– Kim Bongiorno in I Tried to Be the Perfect Mom Friend but My Butt Got in the Way
"Everything I needed to know about being a terrible mom, I learned from my Nana."
– Kim Bongiorno in How to Be a Terrible Mom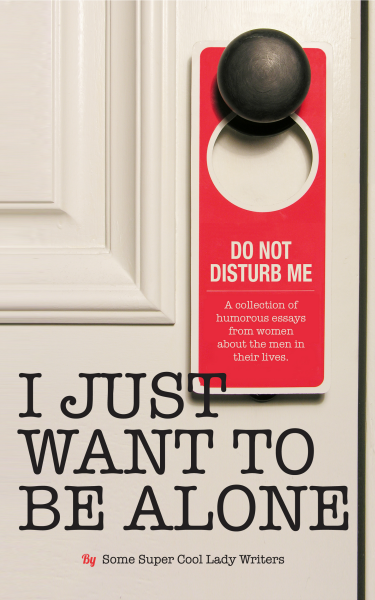 "Let me tell you a little story about love."
– Kim Bongiorno in Love a Broad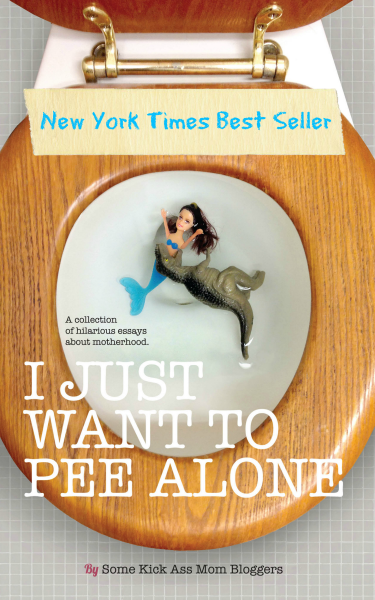 "I wanted a wrap. I'd settle for a massage. If I were home, I'd cancel the appointment and wait for exactly what I wanted. Actually, if I was home I'd be elbow-deep in someone else's poop, so I bucked up and accepted the offer of a body scrub. I used to like to try new things, and, really, how bad could it be?
We walked into the adjoining room, and what stood before me looked like a waterboarding platform for starfish."
– Kim Bongiorno in The Naked Starfish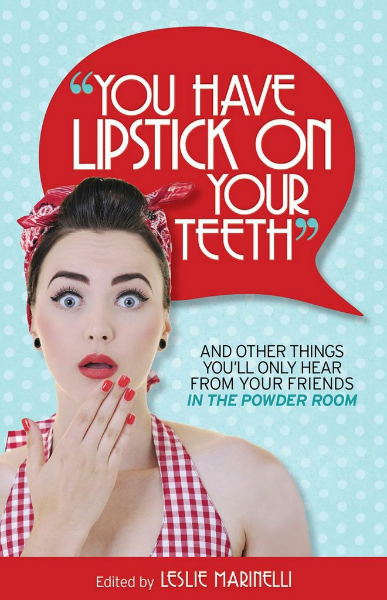 "'Hey, Melissa: is there anything I should know about having this kid that isn't in the books I've been reading?'
Sunlight streamed through the window, making the golden, hormone-induced mutton chops glisten upon my cheeks. As I waited for her answer, I thumbed through the glossy parenting magazines on her kitchen table.
A candle flickered by the sink, adding sweetness to the spit-up scented air that was gutting punched in the face by a diaper change…"
– Kim Bongiorno in Then I Asked: What Should I Know About Having a Kid?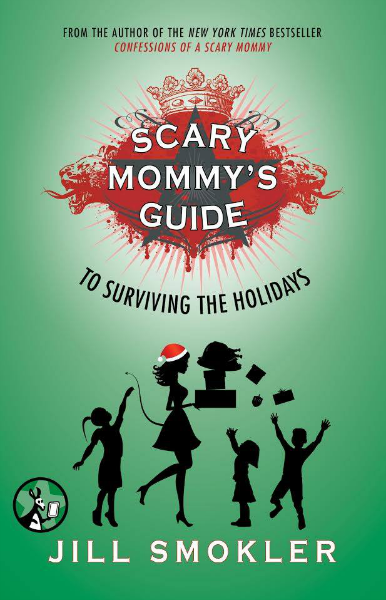 "29. Lose the 5-year-old amidst the trees.
30. Find the 5-year-old.
31. Ask for the tall trees.
32 .Lose the 3-year-old while walking towards the tall trees.
33. Find the 3-year-old.
34. Gently remind children that if they run off again they will not get a Christmas tree, or presents, or joy.
35. Silently pray you don't have to actually follow through on that."
– Kim Bongiorno in How to Buy a Christmas Tree with a Preschooler and a Kindergartener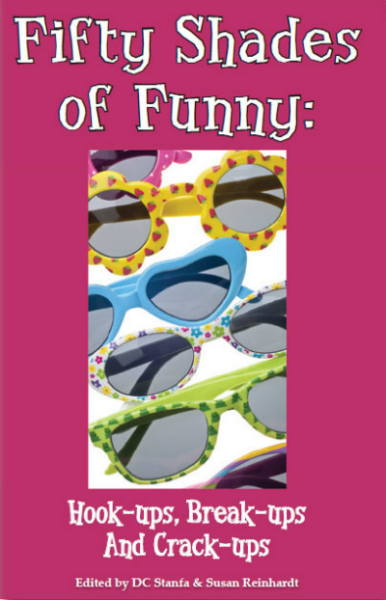 "One typical Friday night I found myself on the couch, stroking my cats while eating out of a box of Cap'n Crunch. Before turning on the TV, I asked my brother if he cared whether I put on the PJs that had the hole in the crotch. His silent expression was all I needed to see: It was time to start dating again."
– Kim Bongiorno in Shock and Soy Sauce
SHORT FICTION (I LOVE THIS STUFF)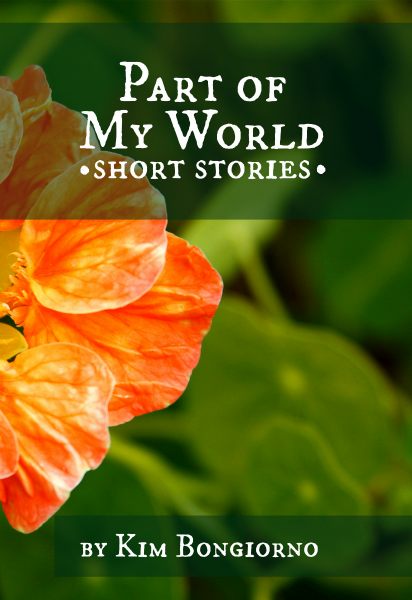 "She stared at the faded tile floor before her feet, but knew his every step around her small kitchen. When Martin touched the coffee cup patterned curtains he must assume she'd made, her fingers throbbed. When his eyes slid across the flowery aluminum water bottle at the table, her throat cracked with thirst.
The radio clicked off.
The silence of the room soaked up her raspy breaths, her pounding heart, her ache, and stirred them around the one man she ever longed for in a way that changes how you taste the world."
Her desire swirled in a pulsing, betraying, blurry hook, and encouraged him to move closer.
Martin obeyed."
– Kim Bongiorno in Revived
"Milky sunbeams danced around fat heads of passionately fuchsia peonies.
The flowers leaned lazily, allowing light to wash over a sighing boy's asparagus-green flesh, exposing its glorious opalescent glow to the inky eyes of calico-feathered birds perched above.
Lean fingers fiddled with slick blue blades of grass growing at the water's edge.
Embarrassed, he tossed a pebble into the pond, scattering the school of lemony fish that had witnessed him weeping."
– Kim Bongiorno in A Part of His World
MY FIRST FULL-LENGTH YA NOVEL
I wrote a YA novel. It's pretty awesome. I'm writing a MG book, too. Also awesome. If you are interested in discussing either of them, please contact me at TheKimBongiorno@Gmail.com.
Member SCBWI.
---
CLICK HERE TO SIGN UP FOR MY SUNDAY NEWSLETTER
Once a week you will receive a newsletter by email with book announcements, new events, links to everything I wrote on the web that week, and more.
CLICK HERE to learn more about my writing and appearances.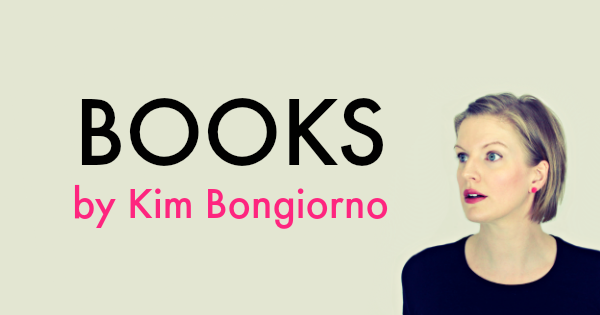 Comment with Your Facebook Account
Comments