OPEN BOOK
I'm an avid reader, so I always have a book (or 2 or 3) on my night stand and in my bag.  I share books with friends, they leave ones they just finished on my doorstep, and I belong to 2 Book Clubs.  I always have an opinion, so I keep them here.
~
All books here are available for review or purchase on Amazon.com. Simply click the book title link or see them all in one place in my Amazon Book Store by clicking the bar below:
UPDATED 03/27/13: This needed to be revived. I had no idea how many people subscribed to this Page & wanted to hear my thoughts on what I've been reading. I can't write everything I've read since taking a break from this, but I promise to stay on top of it now.
03/27/13
Parenting: Illustrated with Crappy Pictures by Amber Dusick (of the blog Parenting: Illustrated with Crappy Pictures) 
I did a full review of this book HERE on my blog, but let me say this: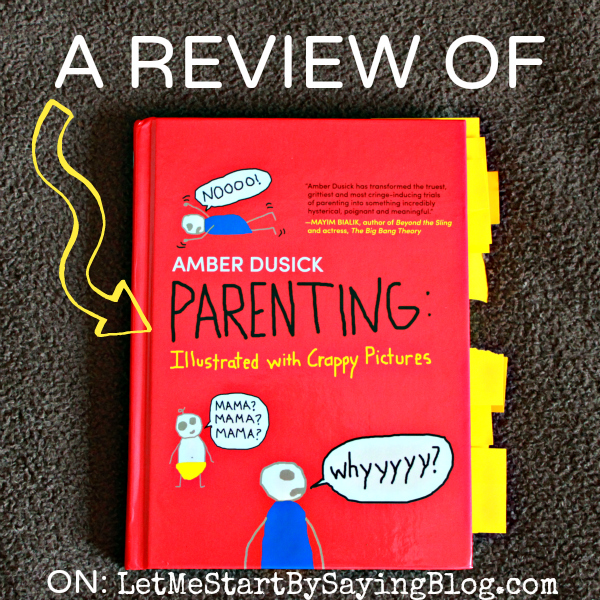 If you are unfamiliar with Amber's blog, basically she does terribly crappy illustrations of her observations about life with 2 little kids, 2 cats, and a husband in California. It is ridiculously funny, which is why she had a bagillion fans across the world. What I love about her book is that you laugh because of The Big Picture and The Small Moments without anyone in particular being the brunt of all the jokes. It is fresh and funny and true, while being kind and loving and relatable.
I read it in a snap, could not put it down, and found myself hoping she got a two-book deal, because I want lots of her to put on my shelf. I highly recommend it for you, and as a go-to gift for Mother's Day and your mom-friends' birthdays.
Buy your copy here for Kindle or in hardcover.

Want more of Amber? Follow Parenting: Illustrated with Crappy Pictures…
On her blog
On Facebook
On Twitter @AmberDusick
On Pinterest
~ ~ ~ ~ ~ ~ ~ ~  
(Updated 5/18/12) What's on my Maybe This Is Next? shelf: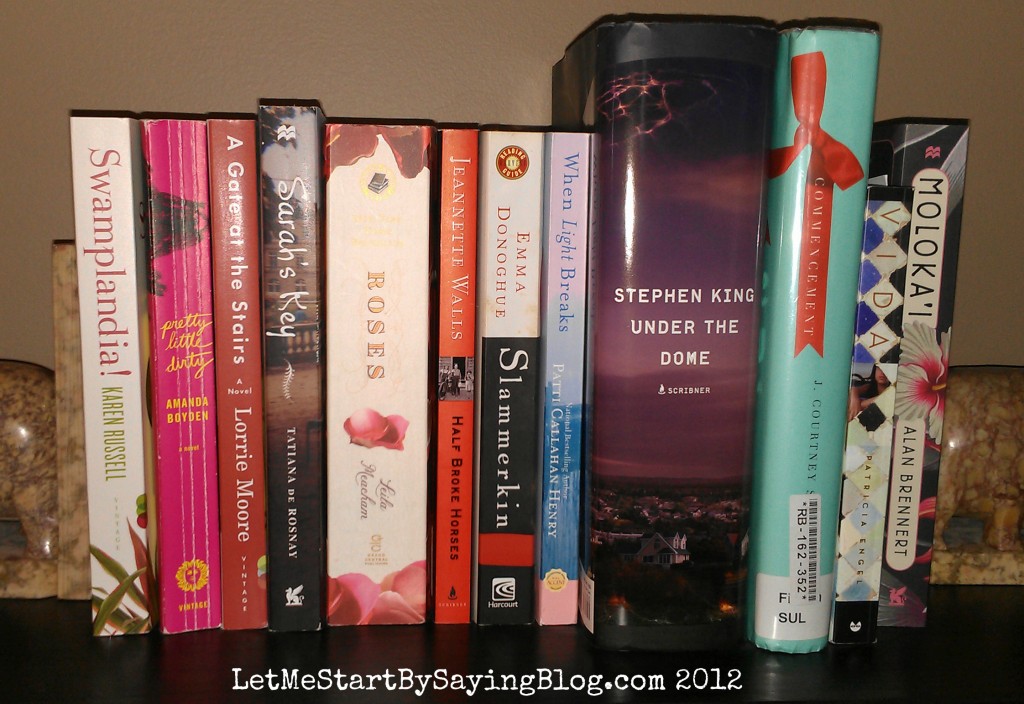 And now… A Dirty Job by Christopher Moore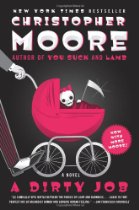 It was quirky and funny and different than anything else I've read. Basically, a guy loses his wife and has to raise his daughter, all while evil creatures are trying to take over the world. Just let yourself go and believe it, and you'll enjoy the ride.
~~~~~~~~~~~~~
Confessions of a Scary Mommy: An Honest and Irreverent Look at Motherhood – The Good, The Bad and the Scary by Jill Smokler is what I'm flipping through now. If you're a fan of Jill's website ScaryMommy.com, you'll enjoy hearing her voice in this book.  It's a peek into how someone with a potty mouth, a sweet job, and a comfy life with her husband and dog deals with the total frigging culture shock of popping out 3 kids in 4 years.  Writing isn't her job – she's more of the visual type – but she does it with aplomb, and a great sense of humor. Jill includes anonymous quotes from her blog's confessional, proving that none of us are alone in the various ways we feel about motherhood.  Reading this book doesn't feel so much like reading as it does listening to Jill tell you in person.  Get this one for yourself, your new-mom friend, your playgroup girlfriends, and enjoy the ride.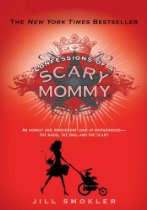 ~~~~~~~~~~~~~
Unbroken: A World War II Stry of Survival, Resilience, and Redemption by Laura Hillenbrand is the only 450+ page memoir about a P.O.W. that I can imagine finding myself recommending to anyone.  Louis Zamperini has had a life that is, in a word, amazing. He co-wrote his memoirs twice during his lifetime, but, despite his incredible journey, neither of them grabbed the public like this one. He was an unruly child, an Olympic athlete, a airplane crash survivor, a P.O.W., this man went through it all and still came out on top (I have to imagine that his kids couldn't complain about their hangnails or anything short of a slightly-severed limb, since this guy has seen & survived the worst of pretty much everything). Hillenbrand gives loads of detail about everything from Louis' childhood to the different planes he flew on as an Army Air Force pilot (OMG…the detail), which at times can be a bit too much.  But in the end, his story is enthralling so the many, many words you have to tear through to make it to the end of his story are a fair price to pay. I'm an optimist and I totally get why he never gave up, but I understand that many not-so-optimists found the book life-changing in that aspect.  His story is an affirmation of the notion that life is worth living, no matter what.  A lesson worth grasping with both hands.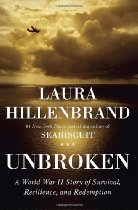 ~~~~~~~~~~~~~
Such a Pretty Fat by Jen Lancaster is a great memoir. So great, that I am an idiot who forget I read it when it first came out years ago, and bought it again.  Duh.  Basically, Jen is told one too many times she has a pretty face in conjunction with being called a "fat bitch". So she decides to write a book about her getting healthier, losing weight, without losing all the biting wit and delicious sarcasm she is known so well for. Jen is the cranky-hilarious neighbor who you love but fear going to lunch with your mom with.  She includes song lists, workout cursing, the psychosis one faces when they want JUST ONE LICK of real maple syrup while eating pre-packaged diet food, and all the mania that comes with trying to be devoted to getting healthy again after a decade or so of decadence. Whether you, too, want to lose a few pounds and are looking for a painfully funny partner to go through it with, or you simply love her memoirs (she has I think 5 out now? Loved this one & this one), get on this book. Jen is a good time.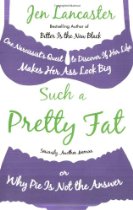 ~~~~~~~~~~~~~
White Girl Problems by Babe Walker is a faux memoir about a rich, spoiled, bored, ignorant socialite named Babe.  I was told by my Twitter/Facebook friends to buy this book for a good laugh, and I admit: it was pretty entertaining, but I was quite relieved to know that Babe Walker isn't real, because then I'd need to take her under my wing and fix her.  The blog babewalker.com is full of photos and advice and observations from the P.O.V. of someone who thinks the world revolves around her, and the book fills in the blanks perfectly. She has 700K+ Twitter followers, because the one-liners that both horrify & make you laugh never end.  This was a solid pool-side read. "Thanks!" to everyone who suggested it to me.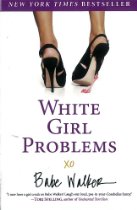 ~~~~~~~~~~~~~
Let's Pretend This Never Happened (A Mostly True Memoir) by Jenny Lawson, The Bloggess, was something I had been looking forward to since she announced the release date many months ago. And it did not let me down. Jenny worked on this memoir book for about 10 years, and the perfection of hilarity, sweetness, choices of stories, structure, and personal photographs make it worth every minute of effort she had to make to get it done. I read this on a plane and had to remove my eyeglasses countless times to wipe the tears of out-loud laughter that washed my eye makeup off.  She starts with a list of things that most people have never experienced, then expands on them in ways you didn't think could get funnier…but they do.  This is the kind of book that people who felt like they never fit in, were misfits, had childhoods other people couldn't understand, need to read. I had a weird childhood (no taxidermist dad, but still…) and could relate to each of her stories. I honestly don't think you need to be a fan of her blog or even know who she is to appreciate this memoir. I haven't laughed so hard at a memoir since David Sedaris' Naked & Me Talk Pretty One Day.  I even re-read some passages this week, and laughed just as hard as the first time.  It's that well done. Get it for the crazy, enjoy it for the laughs, savor it for the love.  Buy it, borrow it, get your hands on this book at your local library. NOW.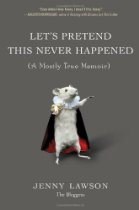 ~~~~~~~~~~~~~
Sister by Rosamund Lupton is another from my friend who always slips me amazing books. Beatrice in a Brit living in NYC with her fiancé, when she gets a call that her younger sister Tess is missing. Told in Beatrice's voice, hers is strong, scared, apologetic and knowing throughout the story of her trying to figure out what happened to Tess, learning about her secrets, and revealing some of her own. You'll be both appalled and intrigued when the book ends in a way that will make you want just one more chapter.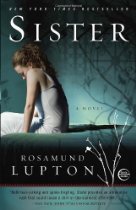 ~~~~~~~~~~~~~
Before I Go To Sleep by SJ Watson A good friend of mine left this on my doorstep with a note that said she needs to know what I think. She has yet to lead me astray, and I have to say this: it was riveting.  I don't even want to say  much about it, because i don't want to give a single thing away.  There's no way someone could read the 1st paragraph and not want to plow through the rest of the story to find out Who, What, When, Where, Why & How? Christine got to where she is when the book opens. You will not be sorry.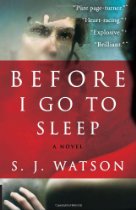 ~~~~~~~~~~~~~
You Suck: A Love Story by Christopher Moore is vampire silliness. It is light and amusing, but I read it off and on for months unable to finish it, simply because I think I was vampired out.  There is a follow-up book to this one, and I'd say if you're looking for slightly naughty, silly fun with some vampire/supernatural critters tossed into the mix, give it a go.  The main characters feel like your favorite reality TV show stars come to life, an underdog and a sexy redhead paired up in an unlikely love.  They carry the story, bringing in a cast of colorful characters you both shake your head at and want to know more about all at the same time.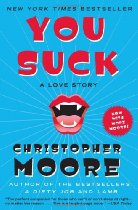 ~~~~~~~~~~~~~
Ketchup is a Vegetable, by Robin O'Bryant. This is a collection of essays by a woman who had 3 kids in less than 4 years.  All girls.  All adorable.  All chaos.  The essays cover everything from trying to breastfeed with enormous boobs, Post Partum Depression, the real reason why mothers have gym memberships, what happens when Daddies sneak cheesesticks to tricky kids, using public bathrooms, cursing, wedding parties as a family, and dragging a screaming banshee child out of a public place because – God Forbid – you accidentally stepped into Naptime Territory while in public.  Then, while you're wiping off the tears of laughter and nodding in recognition, she grips your heart and explains why, despite the pitfalls, stains, and screams, she'd do it all again the same way if given the chance. Once you finish this book, you'll want to invite Robin and her girls over to your house so you can split a bottle of Mommy Juice with her and see what kind of shenanigans all your kids can get into together.  A fun, funny book with feeling that stands out in the crowd of books about motherhood.  Pick this one up, then pass it on to a friend. (Available for Kindle, too) Note: I loved it so much, I am giving this book away to one of my readers.  CLICK HERE to enter to win a copy of Ketchup is a Vegetable thru Friday, January 6th, 2012.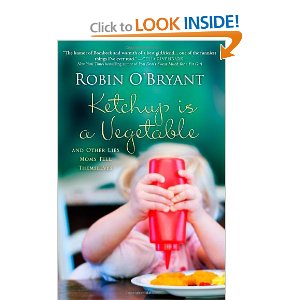 ~~~~~~~~~~~~~
The Hunger Games, Catching Fire, & Mockingjay by Suzanne Collins.  I was basically yelled at on Facebook & Twitter because I hadn't read the Hunger Games Trilogy yet.  I deserved it. Within 20 pages of The Hunger Games (book 1), I needed desperately to know what was going to happen to every character at the end of the trilogy.  I do not say this lightly.  I was invested in the complicated main character, Katniss Everdeen, and wanted to know what she was made of.  Who she loved and why she made the choices she did.  In short, this book is about a future North America whose landscape has been completely reshaped into a sadistic and freaky Capital surrounded by 12 Districts, each with their own industry and livelihood.  Each year, one boy & one girl aged 12-18yo are selected from each district at random (supposedly) to fight to the death in a live, television Hunger Games.  Only one will win.  Who will it be?  Why do they do it?  What is the Capital thinking?  You will not be able to put this down. Then you crack open Catching Fire. To say what this one is about is to give too much away.  But let's just say that the Capitol is angry, things get ugly & complicated.  Who to trust?  What's real?  What isn't?  I went into each of these books without reading so much as a word on the jacket, and loved being surprised, confused, shocked and disgusted throughout. Mockingjay was haunting.  Dark, rich, everything I had hoped it would be.  I was absolutely not disappointed in the end of the trilogy, and it stuck with me for days after I closed the cover.  I couldn't pick up another book right away, that's how much I couldn't help but roll over the characters, the story in my head.  This, in itself, is reason enough to get your hands on this trilogy and start reading. Now.
~~~~~~~~~~~~~
Abby Has Issues by Abby Heugel (Profits from this book go to the Humane Society of West Michigan.  Details Here) Ohhhhh Abby, Abby, Abby.  Abby has been blogging about her issues, amusing me to no end.  Both reflective and a little too obsessed with watching the squirrels on her bird feeder, she is the perfect mix of a writer with depth who can admit to her crazy without minding you laughing at her.  I mean, with her.  This winter, to raise money for a cause she cares deeply for, she gathered a collection of some of her best pieces into this book by the same title as her blog.  Her mom would be proud.  So would her traveling gnome. Abby raises her "freak flag" proudly, sharing personal tales of the sort one usually saves for the closest of friends.  Which makes you want to keep reading until you think you've got her figured out.  (You don't.)  You'll wish she would invite you along to one of the Bingo games at Gram's senior living center, then stop breathing with the loveliness of a slippery little poem about beauty tucked in between.  Complicated and honest, funny and insightful, Abby's voice is something we all can appreciate.  So go buy the book.  You won't regret it. (Also available in a Kindle version).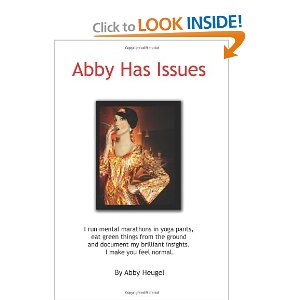 ~~~~~~~~~~~~~
Pug Hill by Alison Pace (read early December 2011).  I wanted something simple and light to read after I had my surgery on December 1st, and this was a great choice.  Hope has anxiety issues, family issues, a touchy relationship with her mom, a tentative relationship with her Marcia-Brady-esque sister, an uncomfortable-to-witness relationship with her boyfriend, a crush on a co-worker, and a pure love of pugs.  Mix this all together and you get someone who you feel like you know.  At times I wanted to slap Hope upside the head, other times I wanted to just hold her hand and tell her You Can Do This.  It was a very easy read, but with more depth to it than I had expected.  Makes me want to read more of Alison Pace's work.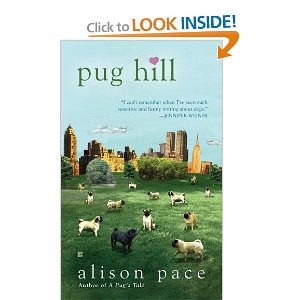 ~~~~~~~~~~~~~
Left Neglected by Lisa Genova. (Read in late November 2011) Sarah is a smart, busy working mom married to a smart, busy working guy.  Then she has a car accident that makes her brain forget that Left exists.  Not just unable to see it, unable to remember that Left is even a 'thing'.  I felt like I was witnessing something real, the way the author reveals what Sarah sees or doesn't see, her frustrations, her needs.  I had trouble putting this book down, because I wanted to know if she'd get better, how she'd change, how her family dynamic would change.  An injury like this is life-altering in big ways.  I felt like Lisa Genova (who blew me away with Still Alice – if you haven't read this, READ IT NOW) gets how big a deal it is to change or try to see the little things in life that you didn't know needed to be addressed before.  Cleanly written, engrossing, and real.  Read her 1st book now, then this one.
~~~~~~~~~~~~~ On 10/22/11 I finished Garden Spells by Sarah Addison Allen.  Like her other novel I read (reviewed down below) The Sugar Queen, this is laced with magic in the real world.  34yo Claire lives alone in an old family house, running her catering business with foods seasoned with flowers from her magical garden.  Her younger sister returns to this small town with her young daughter without warning.  As happens in small towns, lives intertwine, there are gossips and history and people have their secrets. Some of the author's language is just so pretty, it itself is magical.  Her opening chapter feels like sparkling  snowflakes, pulling me right in.  I enjoyed most of the characters, though there were some story lines that felt a bit clipped of their potential.  There's a little of everything here, like romance, friendship, marriage, sisterhood, self-esteem, and drama, all done with a light hand.  This book is easy to slip into and take in, quick to finish.  Like her other one I've read, I'd recommend this one.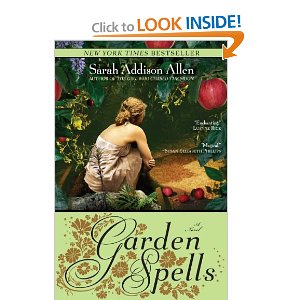 ~~~~~~~~~~~~~ I finished To Be Sung Underwater by Tom McNeal on 10/13/11.  This was the selection for my neighborhood book club.  This is essentially about a woman who is married with a teenaged daughter, reflecting on the history of her life, her parents, and her high school (first) love.  It has its moments, but I cannot understand how it has a 4.5 star rating on Amazon.  Important parts are either way too quick and other less-important parts feel dragged out.  Yes, some of the characters and situations are interesting, but the book couldn't win me over.  I knew nothing of the story when I began, allowed myself to get lost in it, but it wouldn't take me.  A couple people saw me with it (it's a long, heavy one!) and asked if I'd recommend it. I found myself giving a resounding No.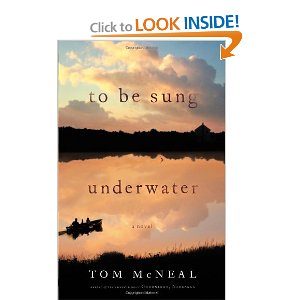 ~~~~~~~~~~~~~ I chose it because it fit in my carry-on during a weekend trip, and because my neighbor reads this author when she wants brainless entertainment.  I finished A Summer Affair by Elin Hilderbrand on 9/27/11.  It was…okay.  The main character was annoying.  I didn't understand her choices, most of the things that happen are unrealistic, at best.  Some story lines are left unended/unanswered.  But i wanted fluff, and that's what I got.  Basically, it was about a married woman with 4 kids on Nantucket getting involved with a rich guy on the island.  It seemed like the author wanted to entangle people, but wasn't successful.  The book was well-rated, and if this is what her writing is usually like, I won't pick up another of her books, since they all (from what I was told) take place in similar society on the same small island.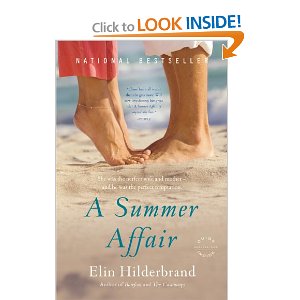 ~~~~~~~~~~~~~ I finished Then Came You by Jennifer Weiner on 9/24/11.  It was a typical good read by her: light and funny with serious mixed in.   The narrative voices are all women, whose lives end up entangled in ways they never imagined.  Interesting characters, clean writing, always enjoyable.  I recommend it.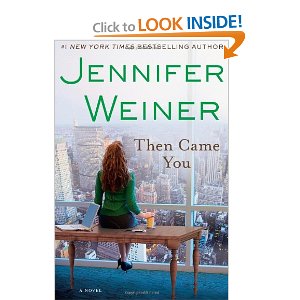 ~~~~~~~~~~~~~ On 7/14/11 I started reading Roses by Leila Meacham, something I intended to read since it was released in January 2010.  Now in paperback, I picked it up on a whim and am glad I did. Life got in the way of my delving into such a long, complex book, but I will get back into it (I read about 20 pages) asap.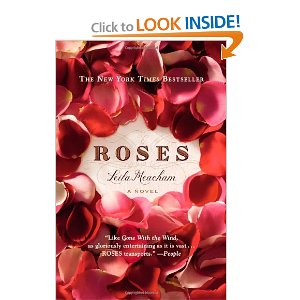 ~~~~~~~~~~~~~ Today (7/3/11 ) is a rainy day.  I decided that we all needed to stay in our pajamas.  My SIL is visiting, and left The Sugar Queen in my kitchen.  I turned on some kids' tv shows and cracked the book open. It was exactly what I needed.  I read it all morning, only putting it down to make breakfast, snacks, lunch and another cup of coffee for myself.  There is both obvious predictability and some interesting sci-fi/magical/fantasy stuff, too.  But nothing too boringly predictable or wildly far-fetched.  Happily in the middle.  Characters are interesting, well-drawn.  Descriptions are practically edible, whether of snow or flushed cheeks or winter coats flapping in the wind. And yes, there was romance.  I plan on looking for more of her books, because this was just the right confection for me on this rainy Sunday.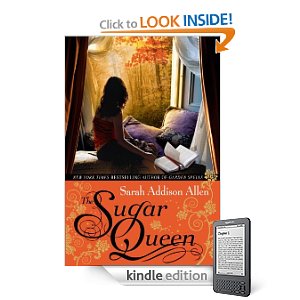 ~~~~~~~~~~~~~ After a few false starts, I finally just picked up The Help.  And then couldn't put it down.  Recently I was at the movie theater when the preview for the movie was on, and there was no way to not hear what it was about (I had no idea until then).  I decided I'd just read it before any spoilers came my way, and I am absolutely smitten.  There's so much in this book that resonates.  As a woman, a child, a boss, an underling, a mother…there are messages in here about love, friendship, parenthood, equality, humanity. The book was done in 3 voices, and I vacillate between which was my favorite…but keep going back to the voice that is the quietest, the one that will quickly, gently tell someone in her life something so simple yet profound then walk away or shake it off as if she never wanted the weight of those words to escape her, but couldn't help it.  I don't want to give much away, but there are surprises in the book and parts that stop you in your tracks.  I just hope the film does it some justice.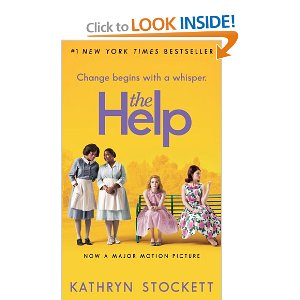 ~~~~~~~~~~~~~ While reading Bossypants by Tina Fey, I giggled incessantly and ignored my kids (with good reason).  I think I want to be Tina's BFF, please.  Her sense of humor in a jam-packed life under interesting parents and on a career path that wasn't quite sure it was ready for her impressed me.  The people she surrounded herself with, her honeymoon nightmare, the reason behind her scar and reflections on them all made me smile.  I totally wish her kids went to school with mine so I could force her to hang out with me.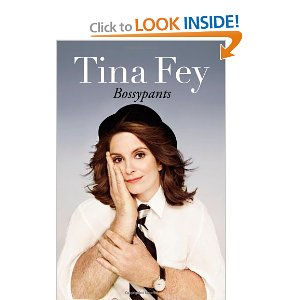 ~~~~~~~~~~~~~ From 5/12-5/30 I spent lots of quality time catching up on the piles of magazines lying around.  We subscribe to loads (Time, People, Marie Claire, InStyle, Allure, the list is ridiculous), and they have been quite neglected. On 5/12 my neighborhood book club met to discuss A Visit From the Goon Squad by Jennifer Egan, so I read it a couple of days before the meeting.  Really well done.  She weaves the lives of a handful of characters from the 1970s til about 2020.  Music, sex, drugs, family, truths, love, technology, friendship…it is all in there.  If you can feel a tangible shift in the times as we live it, read this book and experience it compressed in under 350 pages.  Wow. There are a lot of characters.  You can either just read it right through and get the overall message/feeling of the book, or be an OCD freak like me and make a Flow Chart of Who's Whom as you read.  I probably should have read it twice, so I could enjoy it once straight through, then got all Note-Takey the second time around. My only problem?  My friend kept refilling my wine glass during the book club mtg, which made answering the really Smart Person discussion questions available online very hard to answer.  Don't be intimidated if you read the DQs before reading the book (a bad habit, anyway).  I think you can get all sorts of different levels of enjoyment out of the book, whether you just want to skip down a musical memory lane, or want to delve into deeper topics such as technology & the human race, and that ilk. Just read the damn book, okay?
~~~~~~~~~~~~~ May 4th & 5th I re-read Room by Emma Donoghue for my own book club.  I originally read it in September, so scroll on down below for that.
~~~~~~~~~~~~~ I went on a kidless vacation with Hubby & got some much-needed reading done the week of 4/12: After tearing through totally trashy celebrity magazines on the plane ride to Mexico, I cracked open the 1st of my 4 vacation books.  Emily Giffin's  The Heart of the Matter was styled just like her previous books, and enjoyably so.  Light enough to be considered 'beach reads' but with enough serious life stuff in there to get you emotionally involved.  I did like how we had the perspective of the two main characters, but not of the one person who bound them together.  Not having every answer to your questions as a reader keeps it interesting.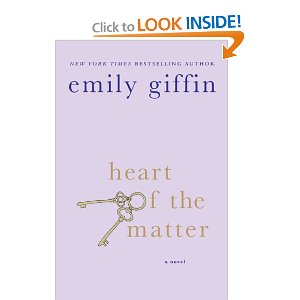 ~~~~~~~~~~~~~ Then I read Cynthia Kaplan's memoir Why I'm Like This: True Stories, for no other reason than it was on the Buy 2 get One Free display at Barnes & Noble.  Mostly just amusing, though I would have loved to have known her grandparents in real life, and her essay describing pregnancy actually did make me laugh out loud.  I read this in a blink, it was so easy and breezy, then passed it along to someone else at the resort.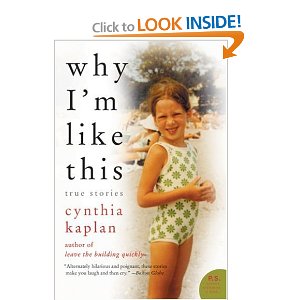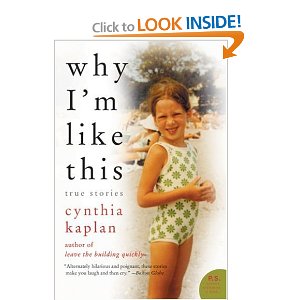 ~~~~~~~~~~~~~ My absolute favorite read of the week was Michael Tonello's Bringing Home the Birkin: My Life in Hot Pursuit of the World's Most Coveted Handbag.  This is the fabulous, fun totally true story of Michael stumbling upon a new country he decides to live in and figuring out how to earn a bit of cash in order to pay the bills.  One serendipitous event after another leads him to stubbornly decide he will find a way to buy and sell Hermes Birkin bags, despite the typical 2-year waiting list even the wealthiest of celebrities have to face.  His friends, family, sly sense of humor and the loving words he wraps around descriptions of the man he finally decides to spend the rest of his life with made reading this a true pleasure.  I hated for the book to end, and now want to be Michael's BFF.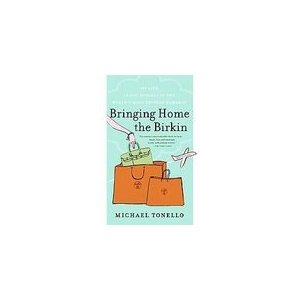 ~~~~~~~~~~~~~ Then, with a smile and a longing for the days of innocence, I read Marjorie Hart's Summer at Tiffany.  It was the 1940's and she and her best friend hopped a bus from Iowa to NYC, becoming the first women ever to work on the floor of the famous Tiffany & Co.  Her naiveté was so sweet to witness, the descriptions of their fellow employees, the shopping celebrities, the atmosphere of NYC in a wartime 1940s were so engrossing.  This was such a lovely book to read, again I was sad for it to end, and found myself looking at the photos and memorabilia included within.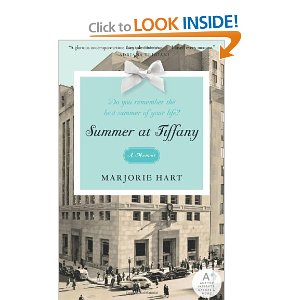 ~~~~~~~~~~~~~ Once I finished all the books I brought with me, I needed something for the plane ride home.  Hoping for something light, my only option was the 976-page murder mystery This Body of Death by Elizabeth George.  I'm not a murder mystery person, or someone who enjoys a 300% price markup in hotel gift shops, but this was my only choice and I went with it.  Yes, it has many well-panned out characters, suspense, great voices, and is thick with mystery and suspicion, but it also has some horrors that disturb and affect my dreams.  I slowly plowed through this massive book, more because I almost didn't want to know exactly what happened to the dead in it, but it did hook me once I got  a few chapters in.  The climax?  Worth the wait.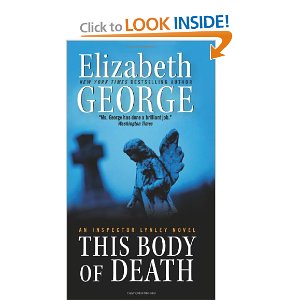 ~~~~~~~~~~~~~ As for the month from 3/9-4/12?  I have no idea.  I was sick, busy, traveling with kids, and I think I read stuff but it couldn't have been that great, considering I can't remember it! The week of 3/9 I was a Good Book Club Girl and read the copy of Battle Hymn of the Tiger Mother that was handed to me.  The neighborhood Book Club voted to read this when I missed the last meeting due to a migraine, knowing I didn't want to read it. It was pretty much exactly what I thought it would be.  Blah Blah Blah.  I did like to read about her daughters and her sisters, and would likely read more about them if Chua wasn't the one writing/selling the book.  See more of my thoughts on this below, after my review of Girl in Translation…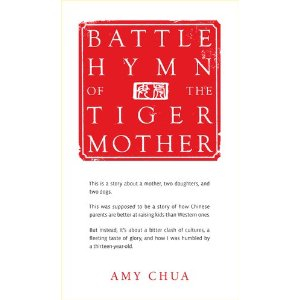 ~~~~~~~~~~~~~ I had to put aside the light and sweet Sweet Love by Sarah Strohmeyer so I could read Tiger Mother, but then picked it right back up.  I've making a point to work on my own book every day (even if only for 20 minutes once the kids are in bed), and get back to reading for a few minutes before bed rather than do iPad Scrabble (which is dangerously addictive).  So I chose a light, happy book to read.  It fulfilled my needs for a light & easy book with interesting enough characters, but the descriptions of the desserts the main character makes in her cooking class made my sweet tooth ache with desire.  I think I gained 5lbs just reading it, but very happily so.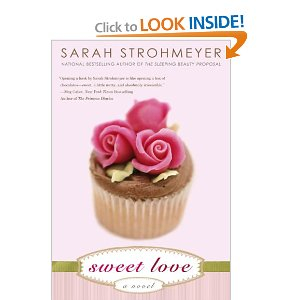 ~~~~~~~~~~~~~ I read Girl in Translation by Jean Kwok mid-Feb, the 1st book of my own Book Club this year.  A friend passed it along to me, whose book opinion I highly regard, and I'm glad I read it.  It was an easy read, an interesting story about a young girl who (legally) immigrated to NYC from Hong Kong after her father's death.  Her new world is filled with horrible living conditions, a sweat shop, a new world within school walls, a special friendship with a boy that teeters on its' edge for years.  With all this, there is a major shift in how she needs to think, decide, move forward, since the societal norms for children, girls, students, women are vastly different in America than where she came from.  Once I finished it, I was eager to learn more about the author, and saw that she led a very similar life to that of the main character.  Semi-autobiographical….which I still can't decide whether I like it more or less.  Once I started to over-think it, I thought there was something about the editing of it that was a bit off…but maybe that 'off' feeling I got was intentional.  I do not regret reading it.  What it comes down to is this: is was an interesting story of a life I couldn't imagine living. I'm glad I read Girl in Translation when I did, for my neighborhood Book Club's pick at this time is Battle Hymn of the Tiger Mother by Amy Chua (if you haven't heard of this, please come out from under the rock you've been living).  I had zero interest in reading this.  I'm actually annoyed that it was chosen (I missed that meeting due to a migraine, so couldn't voice my opinion).  However, the themes that Chua addresses in her book are the same that you witness in action in Kwok's book. ~~~~~~~~~~~~~ The next selection for my Book Club is Room, which I've already read.  I reviewed it a little here, and more in a post within my main blog page.  It was wonderful, complicated, such a book you can't put down until you close the back cover, then you need – need – to discuss it with someone.  That being said, this means that I have the freedom to read what I want this month.  Woo hoo!  I'll decide what to pick up this weekend…I've been on Swap.com recently, adding to my bookshelves (don't tell the Hubby!), so I have a nice selection to chose from. ~~~~~~~~~~~~~ Late January, I read Jonathan Tropper's Everything Changes.  It was his usual style, a man's story about how messy life and love can be.  I enjoyed it.  Though I finished it in bed really late at night, and there's some aspects of it upon reflection as I tried to fall asleep that made me think too much.  I'm glad I read it, though.  As I am with all his books so far. ~~~~~~~~~~~~~ I started Vida by Patricia Engel on 1/10.  I saw it at Barnes & Noble in the section where store employees suggest fresh voices/new books and for some reason it caught my attention.  I stopped it (though it was GOOD) because it may end up being a book club choice this year & I have 2 others I need to read 1st.  We'll see when I can sneak back to it. ~~~~~~~~~~~~~ I was trying all January to push through A Farewell to Arms by Ernest Hemingway for my neighborhood book club. I must admit that getting through the 1st 55 pages of this historical fiction from the front lines of WWI was paaaainful.  I wasn't in the mood for this kind of book (which I wouldn't choose to read, anyway) I got about halfway through, then had 2 days of migraines which stopped me from finishing it and from going to the meeting.  Which was fine by me, because this book was like Ambien, only with no side effects (aside from some aggravation, but it knocked me out within one page of reading).  I know it's considered one of Hemingway's best, but alas I'm glad the torture is over. ~~~~~~~~~~~~~ Soon, I'll get back to reading The Help, then Jeannette Walls' Half Broke Horses – I really enjoyed her autobiography The Glass Castle (though terribly depressing, it was riveting), and have been looking forward to reading this novelistic biography about an amazing woman in her family's history. ~~~~~~~~~~~~~ Eventually I hope I'll read The Girl With The Dragon Tattoo by Stieg Larsson.  I've had 3 friends, my father-in-law and sister-in-law all suggest it, and I had bought it on a whim before travelling last summer.  I know loads of people with the entire trilogy, so I'm guessing once I get to this one, I'll want the rest right away. ~~~~~~~~~~~~~ I finished Robert Goolrick's A Reliable Wife for book club on 12/12.  Ralph Truitt is a very, very wealthy man in 1907 and he brings in a woman to be his wife.  She's holding onto secrets and he is a very sad man who seemed more complex than the at-arms-length townspeople give him credit for.  I deliberately read this slowly, because it is intrigued me more on each page that passes for the first 25-35% of the book.  But then…it let me down.  I don't regret reading it, but I'm baffled at the rave reviews and popularity of it.  My friend who felt the same and I agree that it was as if the publisher just wanted to get the book out, so rushed the editor and didn't let the author make the book as good as it could have been. ~~~~~~~~~~~~~ Around 11/30 I finished Wally Lamb's Wishin' and Hopin' – a 10yo boy's life in 1964 and all the awkward hilarity that ensures.  It was entertaining, but not laugh-out-loud.  I almost feel like it could have been made a little bit better, like it was rushed out on a deadline or something.  I was hoping for more than it had to offer. ~~~~~~~~~~~~~ On 11/24/10 I finished Jonathan Tropper's How to Talk to a Widower. Sadly funny. I literally would be smiling then start crying. When I started it I felt like I had read this before…but I think I was wrong. Either way, it was a good ride. ~~~~~~~~~~~~~ I finished Jonathan Tropper This is Where I Leave You before the weekend (11/19).  I read another of his books this summer (see below), and wanted to read more.  I was pleased when this month's hostess chose it for our neighborhood book club. Once I began reading, I first thought it was another good kinda-light easy read with  lots of sex and f-bombs in it.  Then I really saw the complexity of this family of children all collected to sit Shiva for 7 days after the death of their emotionally restrained father.  Each kid has their own issues, and no two siblings has the same relationship with any other sibling.  At a time when we're all heading back home and breaking bread with people we've known for decades, this was a well-timed book.  Maybe I saw a bit more in it than I would have if it was any other time of year or any other year, but I have to say I highly recommend it.  You witness what we do to our kids, what we do to ourselves as children of our parents, and how we build up images of our siblings in our mind so strongly that we forget they are actual people we can get to know well enough to recognize our images are completely off base.  I really enjoyed watching this family volley with each other, and the little peeks I was allowed into the private lives of each.  Pick this up before you head back home to your own parents' house for the holidays.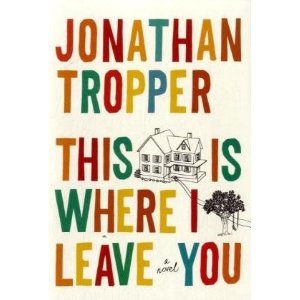 ~~~~~~~~~~~~~ Over the week of 11/7-14 I re-read some David Sedaris (this & this).  Naked is funny, but Me Talk Pretty Some Day is still one of the funniest things I have ever read. ~~~~~~~~~~~~~ I finished on 10/16 the next selection for my own book club, The Thirteenth Tale by Diane Setterfield.  I had been looking forward to reading this one since I decided to add it to this year's list.  Two women in the club sent me messages as they read, exclaiming that they neither could put it down nor could they rush through it.  I ended up feeling the same way. I'm having a hard time calling it a 'mystery', though once you're halfway through the book you can't deny that many of the complex characters you're learning about have secrets you want revealed.  Why do people act as they do?  How are the stories we tell of our lives different that what we actually experienced?  Who are we, really?  And what actually happened to the two narrative voices in the book; the single woman who still lives with her parents and knows a secret her parents kept from her, and the reclusive, renown writer who has until now refused to give a true account of her life's story?  People play their games in this book, and the reader doesn't want to take her eyes off the ball in case some little clue is missed. You will savor the language of the book that makes it more like watching a movie in your head rather than reading words on a page.  The characters feel real, even when eerie, and there are enough questions that beg to be answered to keep you turning the pages until you simply run out of book.  I absolutely look forward to discussing this at my next book club meeting tomorrow night.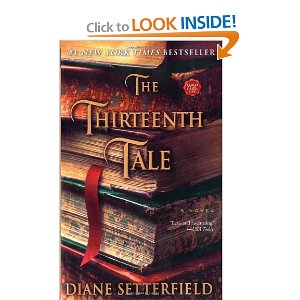 ~~~~~~~~~~~~~ Since I hosted the last neighborhood Book Club meeting, I got to choose the next selection (yay!).  I chose Room by Emma Donoghue.  I read a review a while ago and was very intrigued.  A friend (the one who suggested I read Little Bee) passed it on to me the moment she finished it. I finished it 9/25.  I won't give any spoilers here, assuming you will read the book jacket, but I must say this was a great read.  The narrator is a 5yo boy (Jack) who lives in a room with his mom.  They are being held there by a man who locks the door on them at all times.  You are reading Jack's thoughts, but through them you see what his mom is doing for him, the love she has, what she is going through.  It is the kind of book that you close at the end, and want to re-read to see if you notice more of the subtle notes the author weaves into her tale.  At times I couldn't put it down because I, too, have a 5yo boy and I wanted so desperately to keep Jack safe and close to me.  Other times my heart was racing, or I was getting frustrated with him or his mom. I haven't looked up the discussion questions yet, but my guess is this is going to be a very interesting book club meeting!  We are all parents, and I'm sure there will be divided opinions on Jack's Mom's decisions throughout the book. I understand now why this book is getting talked about a lot, including it's being #1 on the NY Times book list last week and the very detailed review of it on their website (it does give some stuff away, so skip this if you want the book to be more surprising). This book is making me look at myself, my son, and think of Jack and his mom (read more on that here).  I kind of want to hear what everyone thinks about this book, so I'll be recommending it to anyone who will listen to me.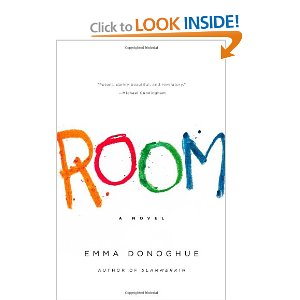 ~~~~~~~~~~~~~ It took me about 24 hours to read The Kindness of Strangers by Katrina Kittle, which I finished about 4am the morning of 9/20.  I knew absolutely nothing about the book, didn't read the back.  A friend pressed it (along with another) into my hands saying "you have to read these…and this one will blow you away". I don't want to give anything away, but I will say this in case you heard about the difficult subject matter and are on the fence: the main subject at hand is 'Family'.  The chapters switch from the P.O.V. of 4 different characters, each one done just right.  I was swept right into the book, as if I lived on the same street as they do, and didn't want it to end.  Heartbreaking, uplifting, engrossing, wonderfully written.  I definitely recommend this to someone who can take a book as a whole, rather than get caught up in some difficult details your eyes need to pass. What can I compare it to?  Well, you know how Jodi Piccoult always builds a story around something pretty depressing?  Its like that only really well done, written because it is a story that needed to be told…rather than a book written for a certain audience.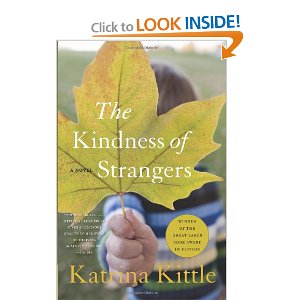 ~~~~~~~~~~~~~ 9/18 I finished Dead in the Family, the 10th (and most recent) Sookie Stackhouse book.  I'd say it was in the top 4 most interesting of the series.  Entertaining, nothing that stands out too much.  Light, easy, fun reading.  I needed a mental break after reading Little Bee, and this was the perfect remedy.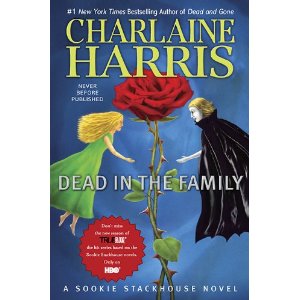 ~~~~~~~~~~~~~ I finished Little Bee by Chris Cleave on 9/11.  This was my neighborhood book club pick, and I hosted the meeting that week.  It is so good, so engrossing, yet has touched on every dark, sad topic one could conjure up.  I was both scared and excited to see where it went, and was not disappointed at all.  A good friend (who is a good reader!) recommended this to me, so I'm glad I ended up reading it.  The book is filled with many horrific scenes, situations & topics yet the way it was reading made it easy to read them.  At the meeting I compared it to reading The Lovely Bones: when reading 'Bones' I wept through the awful scenes, yet when reading 'Bee' I almost felt cusioned by language when reading similarly awful scenes.  I enjoyed how the chapters were written from 2 perspectives: the title character, Little Bee, a 16yo African refugee, and Sarah, an early-30's woman who had a crazy experience with Little Bee on a beach in Africa 2 yeaars prior.  You don't know who to trust more, or who you enjoy reading more, while you're reading. And now that I'm done, I wonder which of the two is more messed up from the hand Life dealt them over the course of the book.  Definitely recommend it.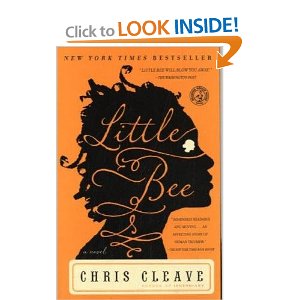 ~~~~~~~~~~~~~ I'm about 2/3 through The Alchemist by Paulo Coelho, which my book club was supposed to discuss weeks ago.  Everyone cancelled, I tried to reschedule and everyone ignored the new date request.  I got annoyed and just stopped reading, cancelling the new meeting.  I was enjoying it, but not as super-impressed as I thought I would be.  The kagillion reviews of this include people who say it changed their lives or is the best book they've ever read (then again, I heard that about The Shack which I not only did not enjoy at all, found it poorly written, kind of obvious, and though physically forcing myself to get about 3/4 the way through simply could not stand reading another word and finally chucked it aside).  We'll see what happens.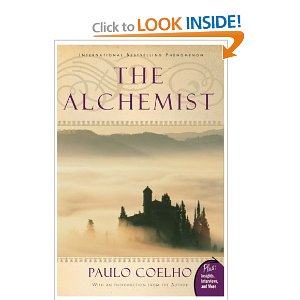 ~~~~~~~~~~~~~ I finished Mennonite in a Little Black Dress: A Memoir of Going Home by Rhoda Janzen around 8/26.  Pretty entertaining. It is a series of tales around and after the author's husband left her for a man he met on gay.com (this is on the cover, so not a spoiler!).  She's clearly a very educated woman, and at times her reference points were beyond me.  Since I was on vacation, I wasn't about to look up certain theorists or whatever that she mentioned.  So some of her points went over my (very sleepy) head.  My favorite part of the book?  Her mom calls bowel movements "Big Job".  I'm still giggling about that.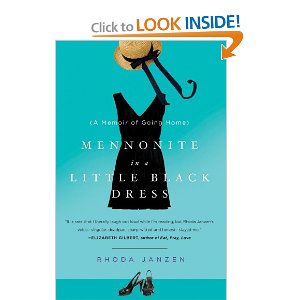 ~~~~~~~~~~~~~ I read Miranda's Big Mistake by Jill Mansell while away the week of 8/13.  My friend was loaned it by a friend and offered it up.  Light & fluffy about some Londoners whose lives intersect.  It was what I wanted at the time, mindless and entertaining Fiction.  It is pretty long for a simply 'chick lit' type of book, and if you're not invested in reading it you may get annoyed at the absolute slew of characters you are introduced to and need to remember.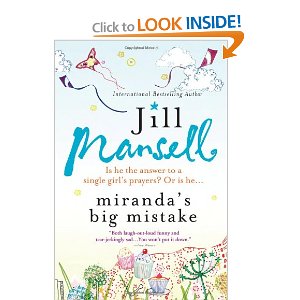 ~~~~~~~~~~~~~ Around 8/1 I finished The Witch's Trinity by Erica Mailman for my personal book club.  Would I recommend it?  Hm.  It is based in 1507 Germany and is about witch trials, so it isn't the happiest book around.  But I found myself with questions when I finished, and it was hard to put down about 3/4 the way through, even though I finished it withe one eye closed.  The book club meeting about it was really good, we each had different interpretation of certain things, which always is a positive for book clubs!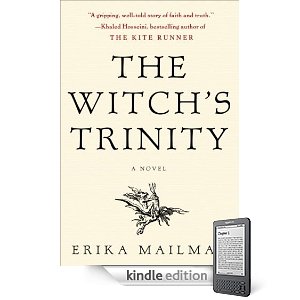 ~~~~~~~~~~~~~ Because they are just darn fun, I tore through the 9th Sookie Stackhouse book Dead in the Family as soon as I finished From Dead to Worse (Sookie Stackhouse book #8) the week of 7/26.  I wanted to read the most recent 10th book, but it is $25 in hardcover and I know no one who owns it, so I can be patient. 7/24  I finished the Sookie Stackhouse book #7 All Together Dead by Charlaine Harris.  Total light fluff.  I didn't enjoy this one much, but I think its setting up something good for the next one.  I had read the first 6 back-to-back, since a neighbor bought them and kept leaving them in my mailbox for me to read.  They are usually fun, easy, mindless reads with a bit of sex in them to get you motivated.  But the tv show "True Blood" kicks its butt.  The only confusing thing is that the tv show uses many of the same characters, but not the same story lines, character personalities etc as the books. ~~~~~~~~~~~~~ I finished (7/15) Waiter Rant: Thanks for the Tip – Confessions of a Cynical Waiter, by Steve Dublanica.  Apparently he had a blog for 4 years about the horrors he experienced (anonymously) as a waiter, after leaving seminary school, work in the health care fields failed and he became desperate for money and resentful about life.  Pretty good…then again, I waitressed for a while and have many of my own memories of the ridiculousness of all that.  Lots of back-of-the-house details.  I truly enjoyed some of his own observations of both customers and staff, through his unique perspective.  He has all the reasons to be a real a-hole, but seems to decide not to (most of the time).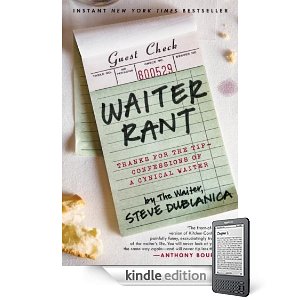 ~~~~~~~~~~~~~ (7/10-11) I read The Book of Joe by Jonathan Tropper.  I really liked it!  Its about a mid-30's guy who wrote a "fiction" book about the town he grew up in.  His senior year of high school something crazy happened with him and his 2 friends and girlfriend, and he had to leave town….17 years later, he's a successful authors whose book was made into a successful movie.  He has no friends, minimal contact with his family, until he has to go back to that town for a family emergency.  I liked the characters, especially totally fallible Joe, was moved by some of the scenes and just liked the story over all.  Definitely recommend it. I do wonder if this author's other books are as enjoyable.  Then again, I have always liked reading from a male's perspective.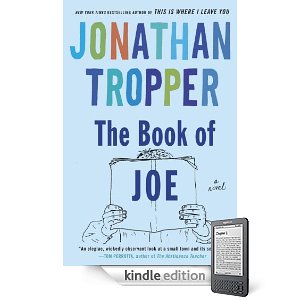 ~~~~~~~~~~~~~ I do have The Passage by Justin Cronin waiting for me…it has been well-reviewed for summer reading, and it is summer.  I read about 5 pages and wasn't into it yet.  Maybe after my 2 book club meetings. ~~~~~~~~~~~~~ Over 6/26-6/28 I re-read Eclipse by Stephenie Meyer before seeing the movie on Wednesday.  🙂  A girl needs her fluff, right? ~~~~~~~~~~~~~ I finished Insatiable by Meg Cabot (yes, the Princess Diaries woman).  I enjoyed it, but its so 'I Wrote This Because Twilight Sells'. ~~~~~~~~~~~~~ I finished The Particular Sadness of Lemon Cake by Aimee Bender a couple weeks ago.  It was fresh and different, and I am so glad I (kinda tipsiliy) not-so-subtley suggested it as the next book for the new book club I'm in.  Hooray!  Her book An Invisible Sign of My Own was simply beautifully done. ~~~~~~~~~~~~~ Jennifer Weiner\'s Best Friends Forever, done a couple weeks ago.  I enjoyed it, as I do most of what she writes.  Definitely 'summer reading'.  Would have loved to be on a solo vaca with the hubby, reading this by the pool as he napped in his chaise next to me.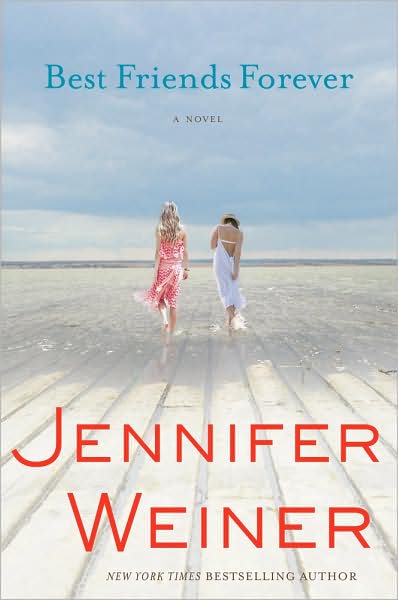 ~~~~~~~~~~~~~ I read The Short Second Life of Bree Tanner by Stephenie Meyer.  If you're unfamiliar, in the 3rd of the Twilight series, Eclipse, there is a "newborn" vampire named Bree in a brief scene.  The author released this novella to raise money for the Red Cross after the Haiti disaster.  I enjoyed the book more than I thought I would!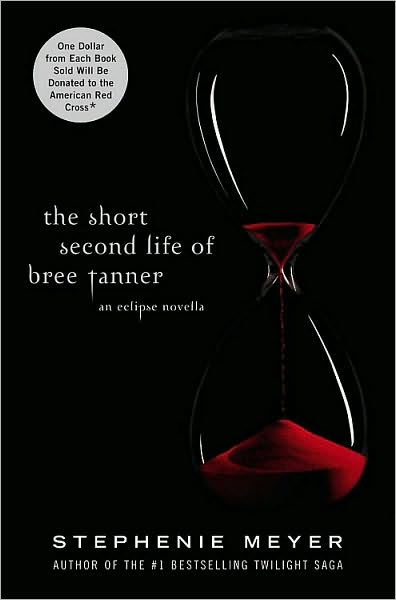 ~~~~~~~~~~~~~ I started Bound South by Susan Rebecca White 5/28.  I am so not getting into it, so I put it aside for now….I don't know that I'll get back to it.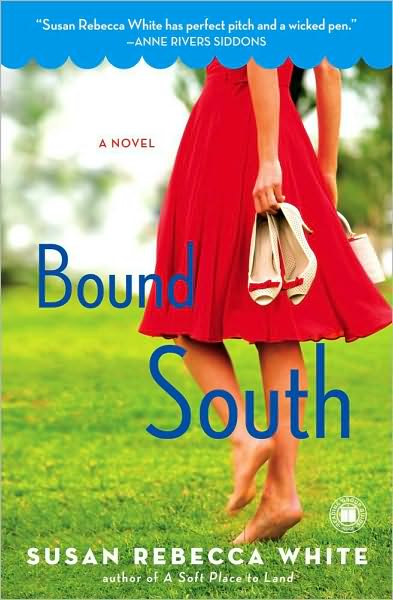 ~~~~~~~~~~~~~ I read this a month ago in one morning, sooooooo funny:  S*** My Dad Says by Justin Halpern.  I laughed so hard, I shook the couch and my husband made me move to the chair.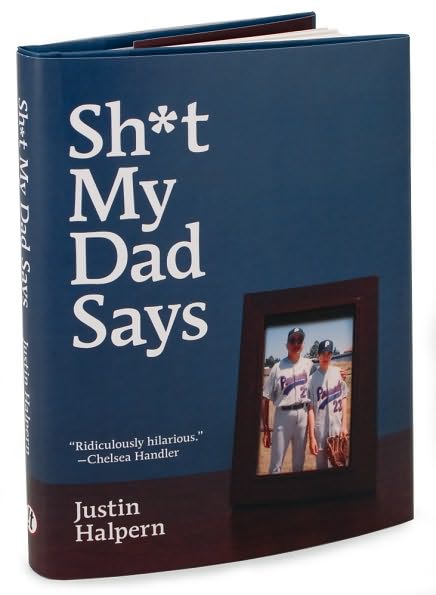 ~~~~~~~~~~~~~ I finished Thrity Umrigar's The Space Between Us on 5/26, and my latest book club met to discuss it.  We had a great discussion on it!  Its not a typical book I'd read, but I am glad I grabbed it sight-unseen and dove in.  I love a book that leaves me aggravated when I finish it. ~~~~~~~~~~~~~ Mid-May I finished David Baldacci's Wish You Well for my book club.  I look forward to discussing it, once we nail down a meeting date in the next few weeks. ~~~~~~~~~~~~~ I need to get to Wuthering Heights.  I finally saw both movies (the B&W one with Laurence Olivier and the color one with Ralph Fiennes and ahhh……to both).
Comment with Your Facebook Account
Comments