I am a media-friendly writer and this is a sponsorship-friendly site, provided the opportunities align with the tone of Let Me Start By Saying. Details about sponsored posts, consulting services, and promotional opportunities are below.
PR/MEDIA
If you would like to discuss topics that I cover on the blog or social media, please contact me though the form at the bottom of the page. I am comfortable in front of a camera and happy to be a part of interesting, intelligent, humorous dialogue. I'm also open to print opportunities as well.
My experience includes radio, recorded television, live TV, interviews, and web TV. See all of my media experience and where my work has been published HERE.
ADVERTISING/SPONSORSHIPS FOR BRANDS
I've been around, have an engaged audience, and am easy to work with. Please see all of the current options below.
CONSULTATION SERVICES FOR BLOGGERS/WRITERS
My experience in blogging, social media, self-publishing, marketing, project management, public speaking, and freelance writing has given me a skill set that allows me to listen to what other people have going on, and help them get more organized. Please see my consultation options below, and contact me with any questions.
Here's what past advertisers had to say:
Kim's consultation was one of the best investments I've made for my writing career. With so many ideas running through my mind and projects in motion, it was difficult to step back and formulate a plan. Her consultation and professional advice brought me clarity, management tools, and confidence to move forward. I highly recommend this service!
~ Alessandra Macaluso of PunkWife
Kim's insight as to how to improve my blog is invaluable. She thought of things to add and re-organize that I never would have thought of. I'm excited to implement these changes and watch my blog continue to grow. And her social media sharing was fabulous!
~ Toni Hammer of Is It Bedtime Yet?
I thought I might generate a little traffic for my humor blog with an ad on Kim's website.  What I didn't realize is that she ALSO promotes my posts to her Facebook and Twitter followers every week – which has brought HUGE traffic to my site!  When I saw the results, I immediately offered to marry Kim and carry her babies.  Still waiting for her response – in the meantime, I'm still advertising with her!
~ Darcy Perdu of SoThenStories.com
Go for the Sweet Spot! Kim is a generous and creative promoter, and manages to make the process both easy and fun for her lucky sponsors. Kim's intimate and honest rapport with readers lends true value to sponsor shout outs. As the car dealer always wants me to say: "Highly Satisfied."
~ Peyton Price of SuburbanHaiku.com
Let Me Start By Saying was the first blog I ever advertised on, and I'm so glad  I took the chance. Buying an ad spot on this blog was a great decision for me. It was easy, affordable, and has definitely brought more attention to my Etsy Store. Kim is always finding ways to get my store more attention on  Facebook, Twitter and Pinterest. It was absolutely worth the investment!  Thank you, Kim!
~ Kelly of MyPrettyChicBoutique
As a newer blogger-having my ad on your page  helped me drive more new readers to my blog. And your weekly promotions were great too…
~ MaryAnne of Forever-51.com
Placing an ad with Let Me Start By Saying was a very easy and reasonably priced!
~ Julie of Jag Candles 
I am always available by email if you would like to talk about other opportunities offline. Custom Ads are always an option. Fill in this form and it will ping me right away.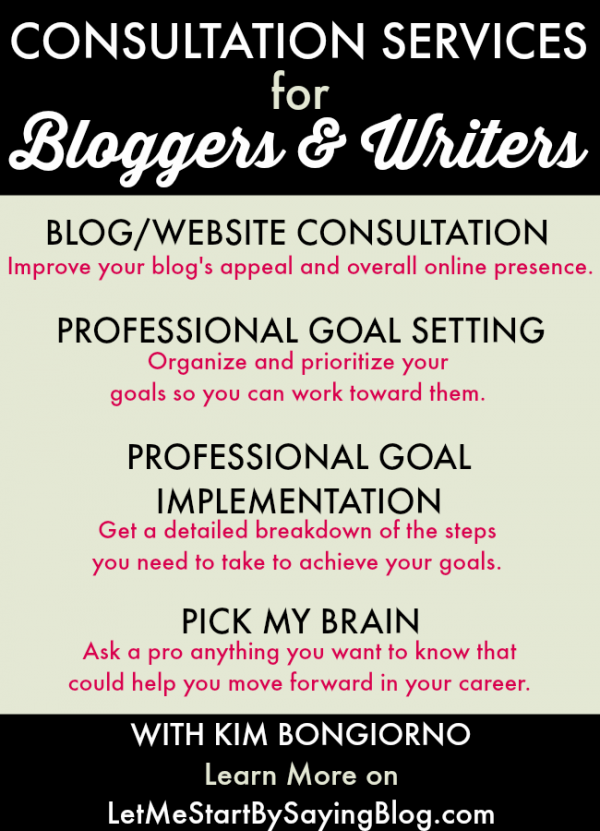 Comment with Your Facebook Account
Comments