Many moons ago, shopping for baby showers or toddler birthdays was fun because I could see what goodies I needed for my own wee ones. Colorful clothes! Punny bibs! Classic books! Toys that make absolutely no sound! Once my kids got old enough to tell me their own opinions on such matters, the excitement kind of died down, so each time I received a baby shower invitation, got a birth announcement, or was invited to a toddler's birthday party, I'd simply order a few of my own practical favorites to gift, or nab something within budget from the registry.
I know, I know: booooooooooorrrriiiiiiiinnnnnnng.
Thankfully, someone recently heard that I loved books, and asked if I'd want to take a look at theirs. There was a chance it could make me a much less boring gift-giver.
LOL as if I could resist looking at a book.
A few days later, the box arrived.
And I squeed.
I—a grown-ass woman who looks at books all the damn time—actually squeed.
Because.
I CANNOT HANDLE HOW CUTE THIS BOOK IS.
I mean come on.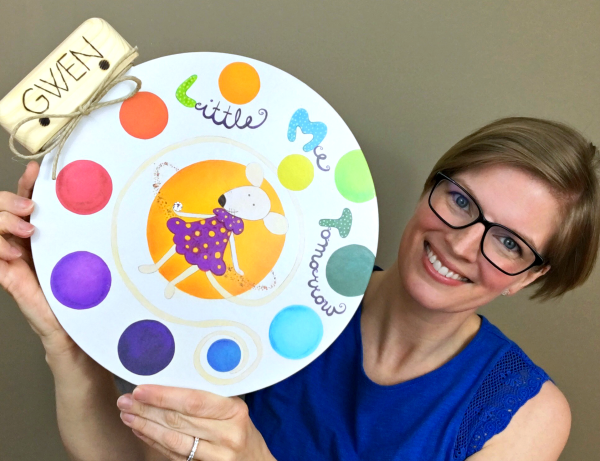 Please allow me to detail why I think Little Me Tomorrow is my new favorite perfect gift for babies and beyond:
It looks like a paint palette. Dots of joy encircle the cover of this round book and make my mouth parts go all smiley and stuff.
That personalized wooden handle. AAAAAK! It's smooth to touch and easy to hold and different than anything else on their shelves and the kids can trace their name with their itty bitty fingers.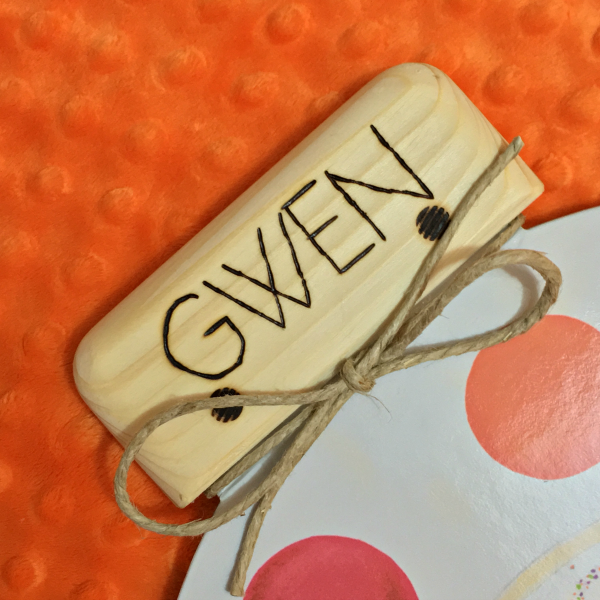 Encouragement to find their passion. This book doesn't just tell a story, it's a list of different hobbies kids can try out, and why they should give each one a go. HOORAY FOR TRYING NEW THINGS.
Drool-proof pages. Babies and tots are damp, drippy things. Then they become sticky as they get older. The shiny, slick pages protect the book from their loving moistness.
Rhyming. Man, do I have a soft spot for rhyming books. And this one manages to do it well with topics like cooking, snorkeling and learning a new language. BAKING RHYMES. I mean, really now. How can you resist?
I had my 10-year-old read it out loud to me. Then I imagined another kid reading it to their little brother or sister, and my heart exploded. Every page is full of optimism and excitement about who they will grow up to be as they find out what they love to do. I'M NOT CRYING YOU'RE CRYING.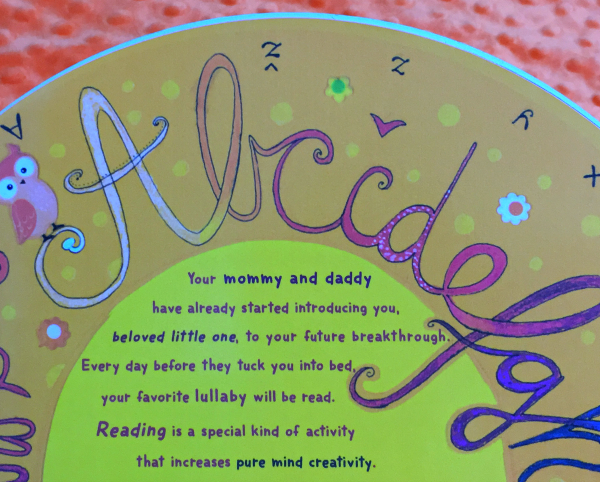 You can personalize more than just the handle. Want to add a sweet note to the recipient of this gift? Opt for a Personal Dedication to be printed on the first page of the book. Then maybe include a pack of tissues if this is for an expectant mom, because that sort of sweetness can cause Ugly Cry.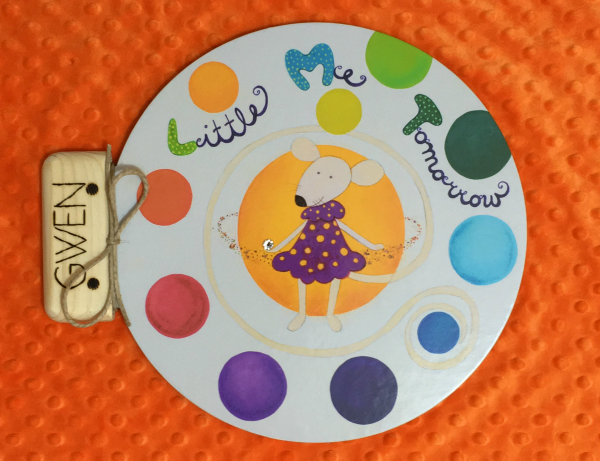 Okay, I'll stop there because I think you get the point. Now go order one for yourself, your expectant and adopting friends, any wee ones about to have a first, second or third birthday, or even as a big brother/big sister present to hand over when the new littlest one arrives. It's already a hit with me, and I bet they won't be able to handle how cute this book is, either!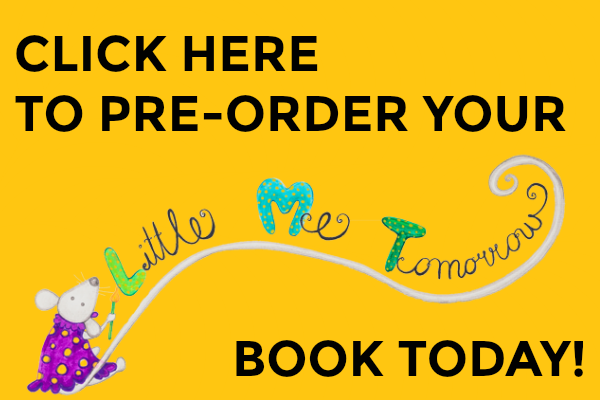 ---
This post was sponsored by Little Me Tomorrow, but the opinions and adoration are 100% genuinely mine.
SaveSave
SaveSave
SaveSave
SaveSave