We planned our family vacation at a place where we knew the kids would have a frickin' BLAST. That's what we do, as parents, right? We spend our hard-earned cash and minimal free time on trips that are exhausting to prep for, never have quite the right kind of sleeping arrangements our old bodies require to feel refreshed, and are even more exhausting to recover from (SERIOUSLY DID WE BRING HOME ANOTHER FAMILY'S LAUNDRY MIXED IN WITH OURS?) because we think—okay, we know—our kids will have a crazy good time.
So selfless.
LOL JUST KIDDING.
We know the happier/more distracted the kids are, the easier it is for us to do the things we love to do on vacation. For me, that thing is reading books while avoiding other human beings.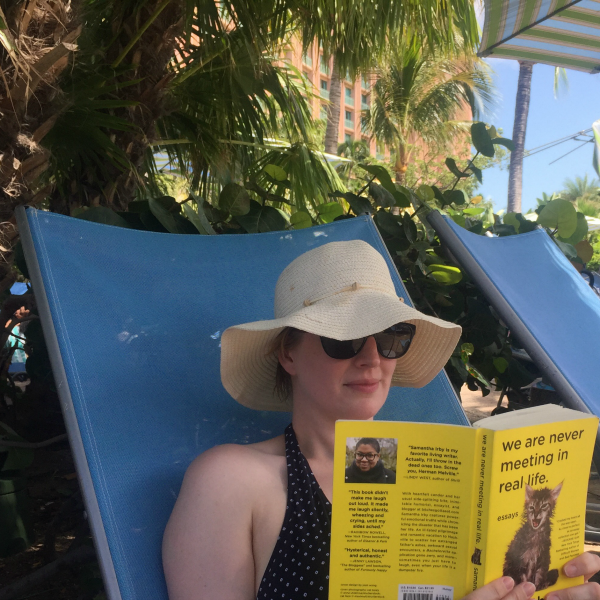 My family is fully aware that I spend 90% more time deciding on which books to pack/upload to my iPad's Kindle app than I do on any other part of these trips, and my efforts are usually duly rewarded.
We just got back from 6 much-needed days away. I spent minimal time on my laptop or the internet (I highly HIGHLY HIGHLY recommend this) and maximum time with my nose in a book, or butt in an inner tube floating along a "lazy river" with my kids.
And standing behind them as they stared at various sea creatures and I stared at how big they are getting before my very eyes while trying not to get weirdly emotional about it in public.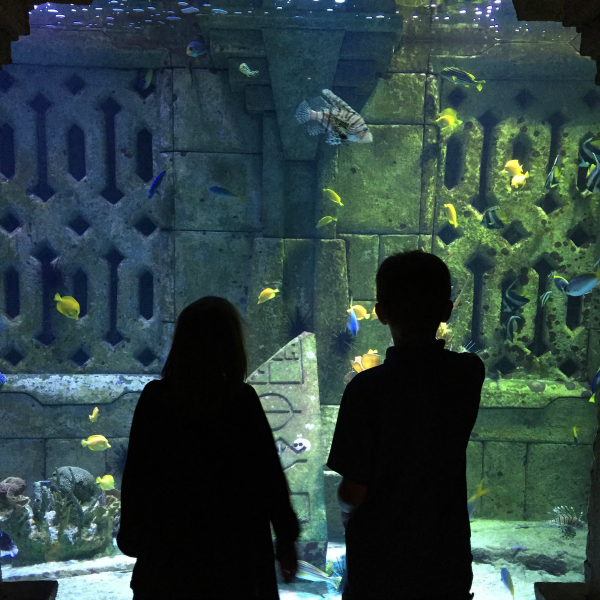 Oh—and I was kissed by a dolphin, who I promptly hugged because HOW DOES ONE PASS UP A DOLPHIN-HUGGING OPPORTUNITY?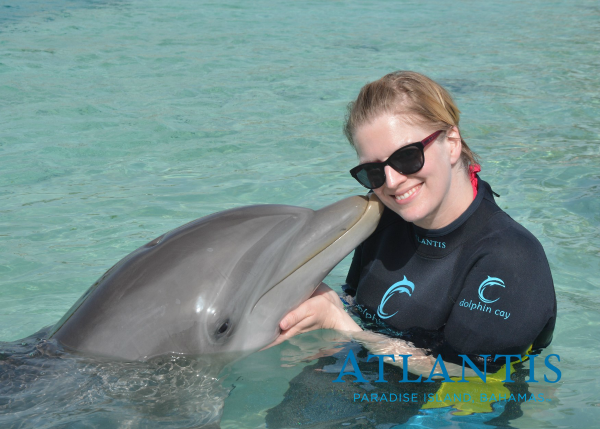 But back to the best part of the trip: THE BOOKS. Here is a list of what I read during this vacation, all of which I recommend to all of you. Click the image of the book to order your own copy or get more info (affiliate links, yo) or just ask me about them because I can't shut up about how good these all were.
THE UPSIDE OF UNREQUITED by Becky Albertalli
Okay, this one is a cheat because I bought it for vacation but technically read it before we even left because I'm impatient.
Teen & YA, Fiction, Romance, LGBT
My review:
I bought this meaning to save it for my vacation, but my love of Albertalli's last book (Simon vs the Homo Sapiens Agenda) made waiting impossible. IMPOSSIBLE. I ended up reading this in two sittings before I even began packing for my trip.
Molly has had many, many crushes, but no kisses. Why not? Because she's exactly like so many of us were/are in high school. Overthinking. Scared. Trying to protect ourselves. Disbelieving that anyone would like us for exactly who we are. So teenagery.
So how does she find her way out of that box? Well, twin sisters and cute boys at work and new friends and overly communicative parents and a wedding have a way of shaking things up.
Again, Albertalli finds a way to make even the least SQUEEE!!ish of us squee in our hearts as our eyes dash across the words she puts on the pages. We all at least know pieces of Molly and laugh out loud or cringe when we see ourselves reflected in them. Her path from page one had me hooked, charmed, happy to see where she went. I hope the author continues putting out novels that make me both so happy and sad to hit the Acknowledgements page.
WHEN DIMPLE MET RISHI by Sandhya Menon
The library took too long, so I bought this right before we left. WORTH EVERY PENNY.
Teen & YA, Fiction, Asian & Asian American, Family, Romance
My review:
My face won't stop smiling.
I keep telling it, "Calm down! The book is over now, relax."
But it won't listen to me.
My full book review goes like this: Close your eyes and imagine a million smiley face emoji. Now hug yourself forever. That's how this book makes me feel. Any questions?
WE ARE NEVER MEETING IN REAL LIFE by Samantha Irby
I pre-ordered this one, since I'm a fan of her blog and other books, and hid it from myself for this trip. So glad I was able to be patient—it was the PERFECT poolside read.
Non-fiction, Humor, Essays, Love, Sex & Marriage
My review:
Yet again, Samantha gives me life while taking my breath away. Not in, like, enlightened gasps–sorry if that's what you thought I meant. More like public guffaws that either made passerby run away from the crazed lady reading a bright yellow book in public with unabashed joy, or slow their pace and lean in to read the title in my chortle-shaking hands.
Yes, like Irby I'm a member of the DPC (Dead Parent Club) and DCC (Dysfunctional Childhood Club) and am the last of many kids from a blended family; a trifecta that often infuses both a dark sense of humor and a great appreciation for the little things in a person. But I don't think you need to have a similar history to understand how perfect these short stories are in explaining how a woman becomes who she is and the many faces of love along the way. She is frank about the raw rub of mental illness and physical ailments without begging pity, and tells tales that make you want to read everything else she ever scribbles. And did I mention how funny she is? Holy crap on a cracker, she is FUNNY.
I love her blog bitches gotta eat. Her book Meaty was fantastic. But this is, in my opinion, the best Samantha has shared with us yet.
NOGGIN by John Corey Whaley
On my agenda this week: get his other two books.
Teen & Young Adult, Fiction, Friendship, Parents
My review:
Over the past few years, a bunch of people told me to read this. Not sure why I didn't? I AM DUMB, OBVIOUSLY. Finally grabbed it off of my TBR bookcase to take on this vacation (unsure whether I bought it or my husband gave it to me in one of his prolific random book-giftings), and now I'm mad that I don't have Whaley's other books yet. THIS NOVEL IS FANTASTIC. Rich. Funny. Layered. And oh, my heart. If you like teen books (it's 14+) with an original twist, get crackin' on this one.
THE THING WITH FEATHERS by McCall Hoyle
You'll need to pre-order this one.
Teen & Young Adult, Fiction, Disabilities & Special Needs, Self-Esteem, Social & Family Issues
My review:
16-year-old Emilie is being forced by her mom to stop being stagnant. She has been homeschooled since her epilepsy kicked in as a child, and seems to relish in curling deeper and deeper into that protective, lonely shell. She insists everyone around her has it so much better than her, that it's best for her to just stay away. But her mom (and her therapist) disagree.
Once thrust back into public school (and a social life), she begins to see how she created her own blind spots, ones that take some work to finally help her see how making assumptions about others does more damage than good. She needs to decide whether she wants to stay in her shell or call her therapy dog by her side and get "out there," start being more open about her disability, her truth. I think a lot of teenagers will be able to relate to her struggle with this decision, and be happy they picked up this book.
The writing is lovely and descriptive.
I won an ARC of this book at a writing conference, and am glad I got to read it after hearing so many good things about the author and this novel.
So, which books have you read on vacation this summer that I need to pick up immediately? I NEED TO KNOOOOOOOW.
Oh—and if you're on Goodreads and want to become friends over there, just send me a request here. And if you love talking about books, join my Facebook group where that's what we do.
---
Comment with Your Facebook Account
Comments