There is a violent splatter of pasta sauce on my kitchen ceiling.
I have four loads of bath towels and ten sets of bedding to wash.
About six of my wedding crystal wine glasses are shattered, sitting in black garbage bags by the curb.
The fridge in the garage is chock-full of catering food I don't even know what to do with.
The wine stash is depleted, the cat is traumatized, my energy is non-existent.
But my camera is vibrating with pictures of jubilant faces.
My kids' voices squeal with delight at each new toy and game they play with.
My belly aches from laughing so hard after a sisterly food fight that our moms tried to act mad about – which made us laugh harder.
The house is quiet, but my ears ring with new and old stories, the sound of reunions, the slapping of backs, the overzealous kisses of feisty aunts.
For us, Christmas is an extended, busy, expensive, messy, loud time. We host and we host and we host again, family and friends and surprise guests who need a bed, a drink, some company. A dozen stockings to hang by the chimney, four-dozen families that know they can come in without ringing the bell, preparations, upkeep, and many, many mouths to feed.
When they are all gone, the last car pulls away or plane lifts off, there is much work left over for me to do to recover from the celebrations.
The thing is, the memories and feelings and joy I experience knowing that these people come to me, they stay here, they feel welcome and pull me intimately into their lives – whether I want every single one of them to or not – keeps me inviting them all back, year after year.
The madness of the holidays for me is a strange comfort. Knowing I have this big, crazy circle of family and friends that want to be here settles me, gives me peace.
Even as I'm high atop a ladder, scrubbing dried-up pasta sauce from my kitchen ceiling.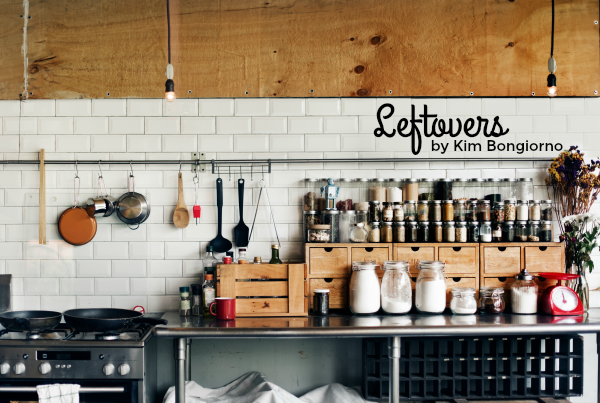 First published on the original InThePowderRoom, but the sentiment still stands, year after year. 
Comment with Your Facebook Account
Comments