Two things I love are supporting other women and getting new clothes that both feel and look good – but it can be really hard to leave my couch to do these things (or anything at all, to be honest). MY COUCH IS SO COMFY.
Luckily, I have a friend who texted me about Lauren: a woman who told me to stay on the couch and she'd take care of everything for me.
Um, okay, Lauren. If you insist.
You see, Lauren Franklin is a LuLaRoe consultant who believed that I would love their clothes so much that I'd want to write about them.
I took a chance and put on her pants and OMG SHE WAS SO RIGHT.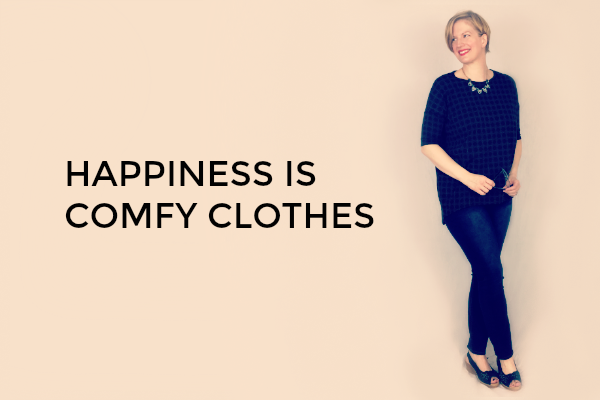 (Yeah, not Lauren's actual pants, but I'll explain. Bear with me.)
I'm a work-at-home-mom who needs outfits for everything from curling up on that couch while the kids spill things on me, to conferences where I need to wear sparkly things and present to an audience of professionals. Lauren had me work the clothes in my closet with her pieces to make an array of looks I can dress up or down – while always remaining comfortable.
When I told Lauren that I have a hard time finding clothes that fit, she assured me that her collection spans sizes 00-26 (XXS-3XL), covering a wide array of heights and body types. I gave her my measurements and we worked together to find some beautiful things that made me happy when I was wearing them. Yessssss.
Bonus! Everything was affordable, too, starting at just $25 for the ridiculously soft leggings (which come in exactly one bajillion colors/patterns – I counted).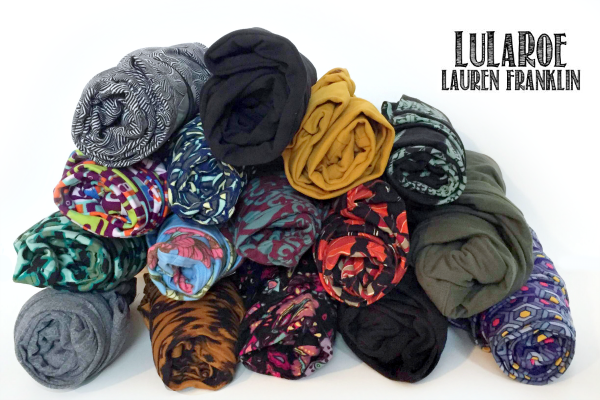 Extra bonus! Since this is her business, by promoting the wonderful work she does, I help support her family and the women who work on her team. (Not to mention the many charitable organizations she raises funds for by hosting LuLaRoe sales in her community and online.)
My only problem? Deciding which LuLaRoe look is my favorite. So here are photos of me in some of the pieces Lauren sent me so you can see if they'd work for you, too. Remember: I'm 5′ 9 1/2″ tall, so take that into consideration when looking at how long they might be on you!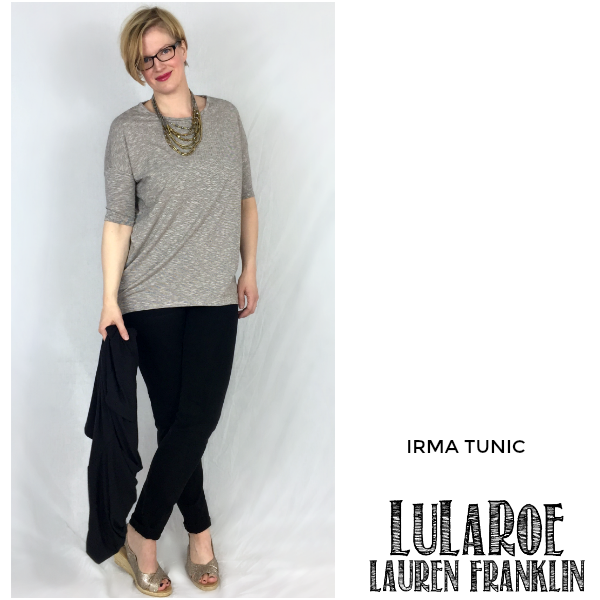 I admit that as open-minded as I am, I did not understand why some women fanatically collect LuLaRoe leggings. Then I tried them on and WHOA, NELLY. I could live in these things.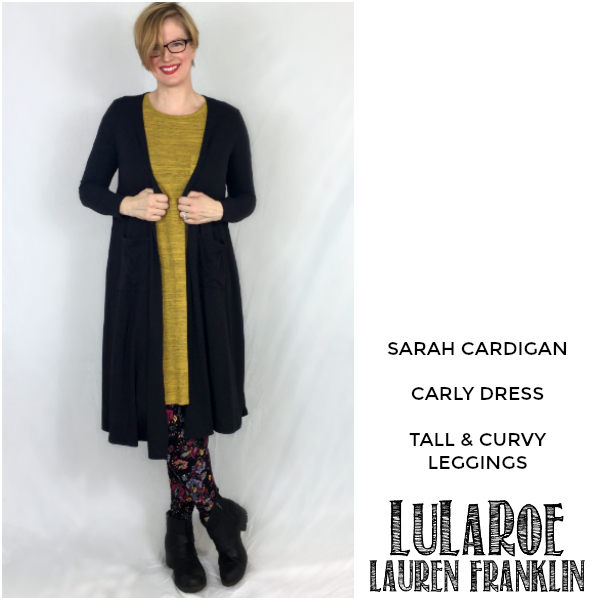 This bird shirt is the softest thing ever and super adorable and when I spilled mustard on it you couldn't even tell! Does it get any better than that?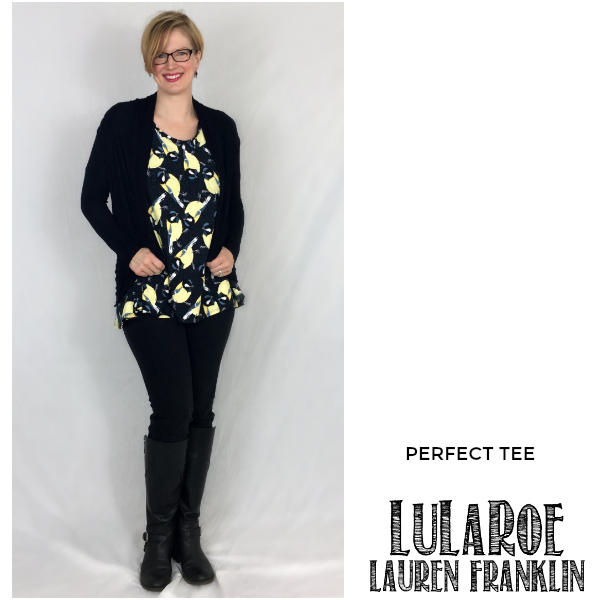 Now, before you continue scrolling, I need to point out that I do not wear dresses. Long evening gowns to formal weddings/events? Yep! Casual dresses, ever? Nope! I don't even wear shorts. I have friends who have known me for over a decade who have never seen my legs – I'm just a pants kind of gal. And yet, Lauren managed to get me comfortable in a variety of dresses. SHE IS A MIRACLE WORKER.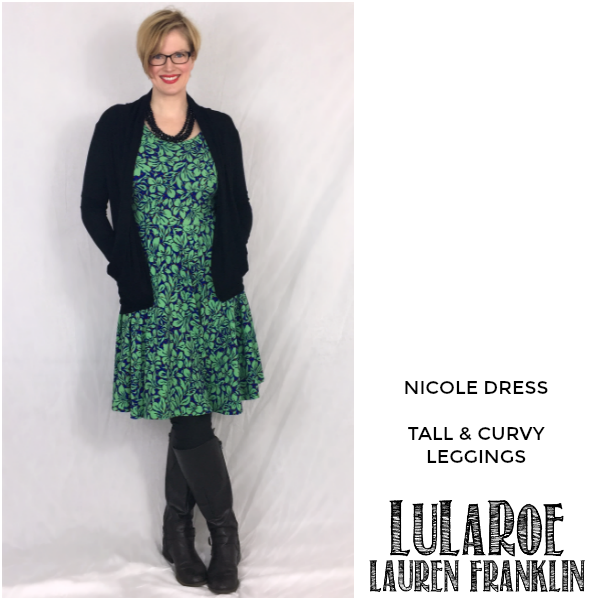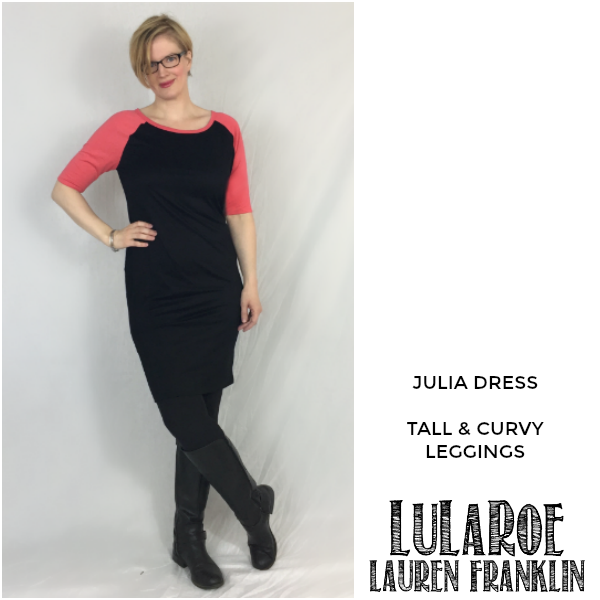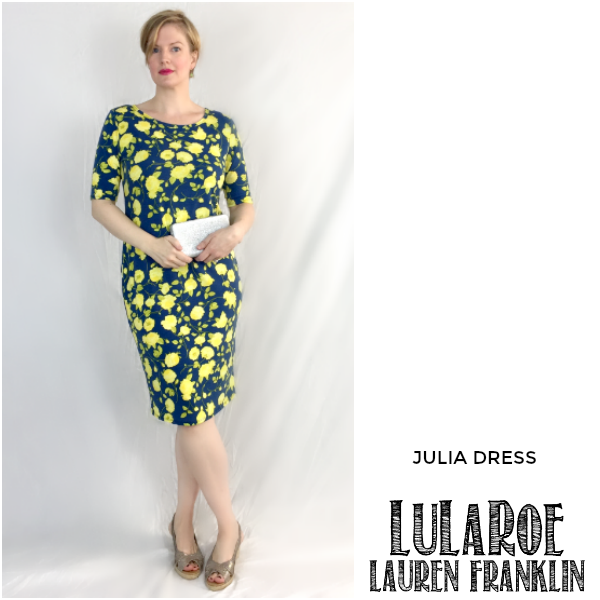 I have worn this blue Carly dress countless times since I first took it out of the box. Perfect for layering in this colder weather!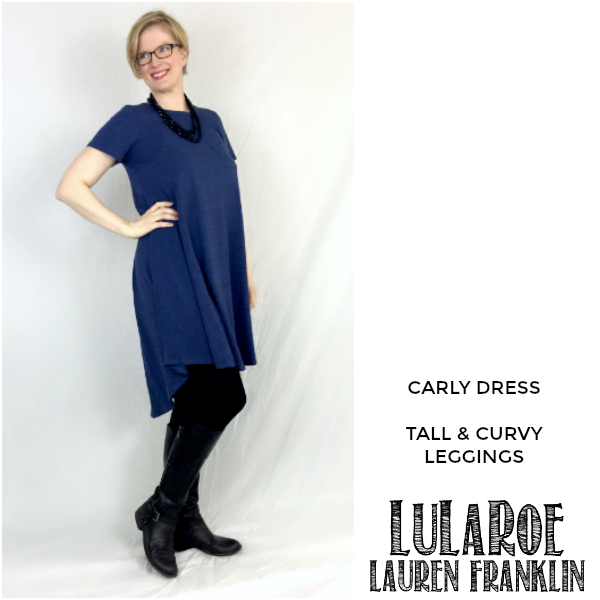 The red and black in this Nicole dress make it feel ready for the holidays (as does the forgiving waistline and stretchy fabric).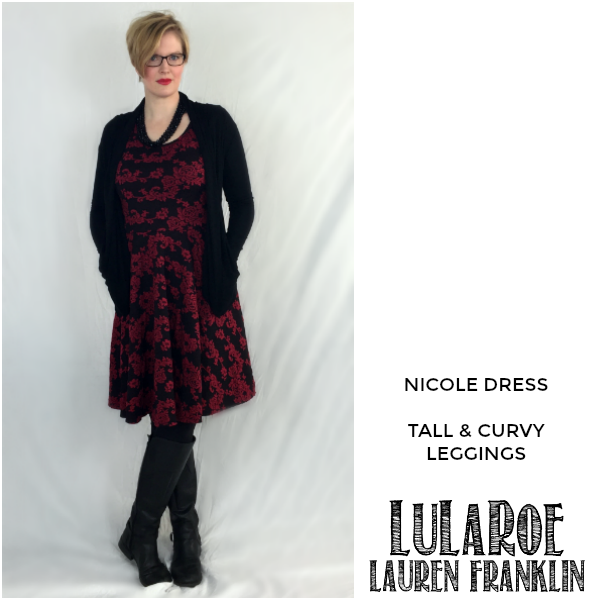 I should have taken a close-up of this maxi skirt's print for you: gorgeous!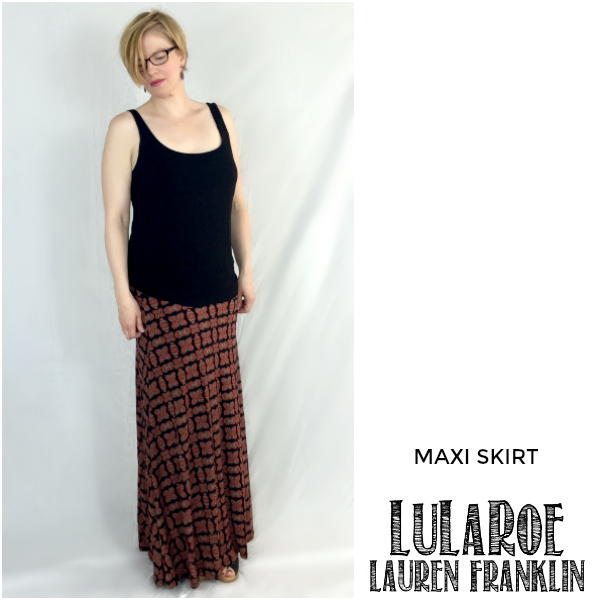 Confession: I do kind of adore pencil skirts. They are my favorite of all the skirts.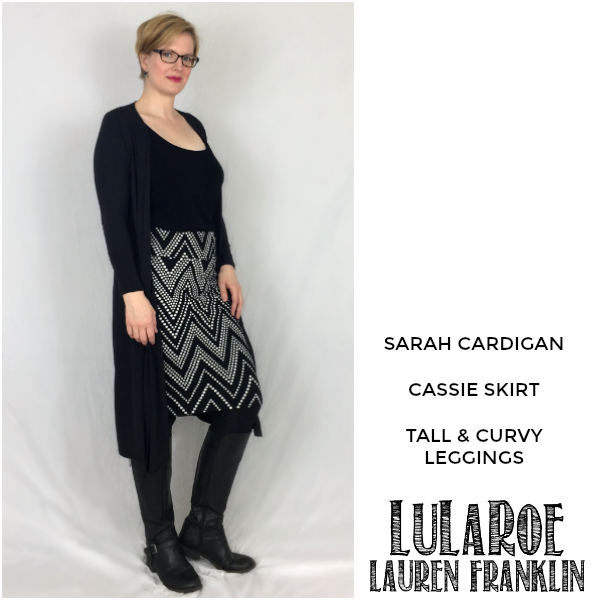 The pockets on the Sarah cardigan are deep enough to actually carry things! Which may sound weird, but you ladies know what I'm talking about, right? The useless pockets some clothes have are just a tease.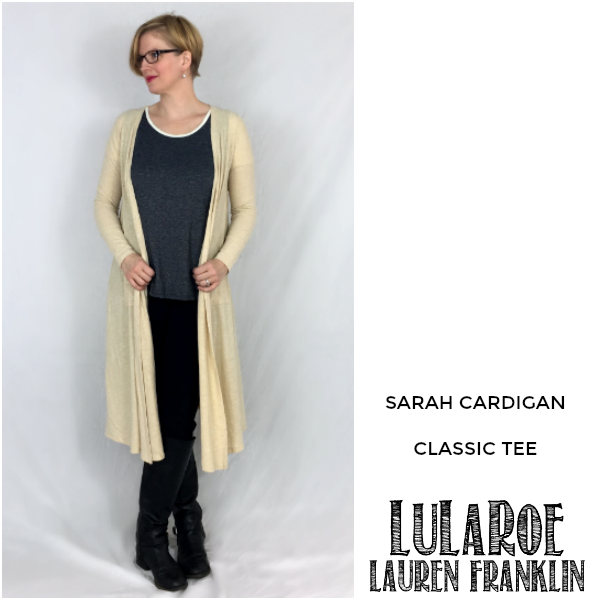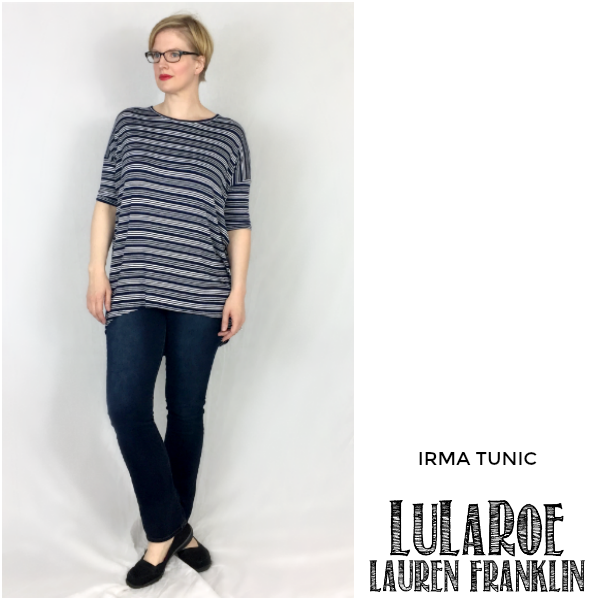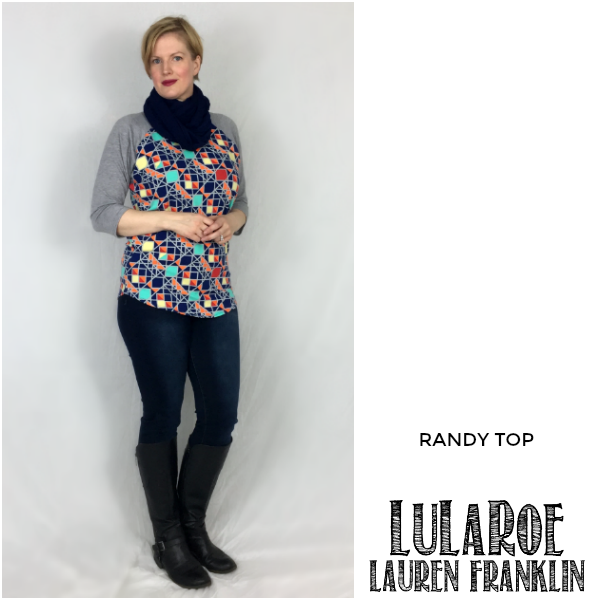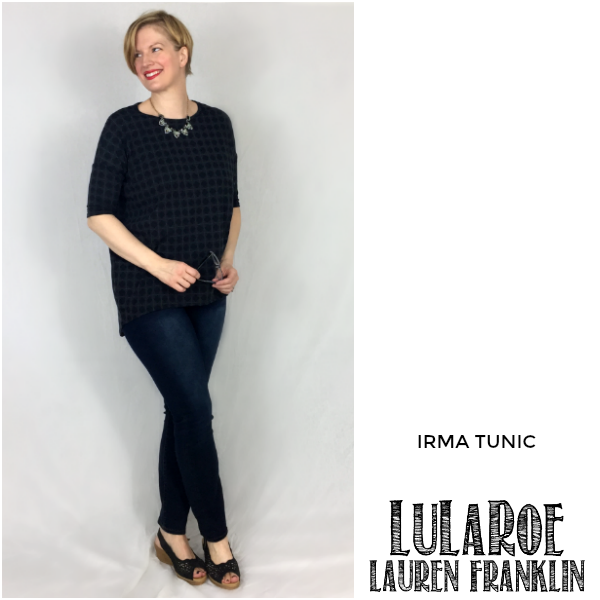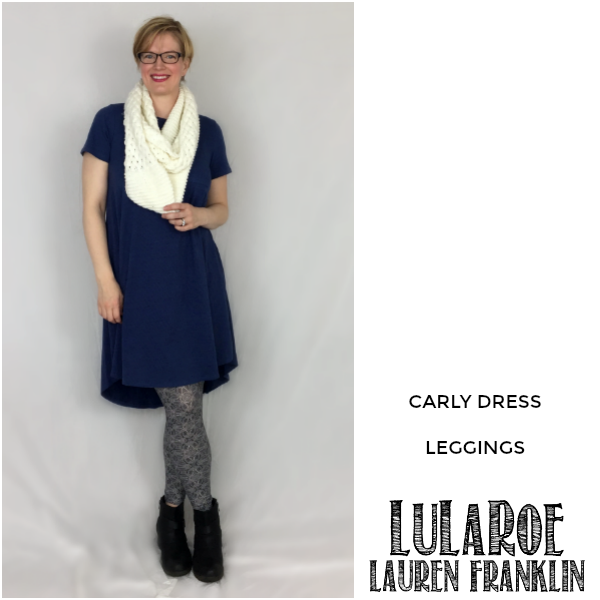 Pretty great, right?
I'm so glad I gave LuLaRoe a chance. Now that I know which pieces I like best, I can stock up on them in all sorts of different colors and patterns – new ones are always coming out! Some of these pieces are already becoming staples of my wardrobe, both during school carpool and while traveling for writing events.
WANT TO GET YOUR HANDS ON THESE DELICIOUS CLOTHES?
Join Lauren's Facebook group HERE. Every couple of weeks she holds a sale, listing 800-1000 items in all sorts of sizes, colors, and prints. You find what you like in your size, click on it, order it, pay for it, she sends it to you. The End.
Shop in Person. Lots of local LuLaRoe consultants hold parties at friends' homes and other locations! Check your LuLaRoe private Facebook group for listings.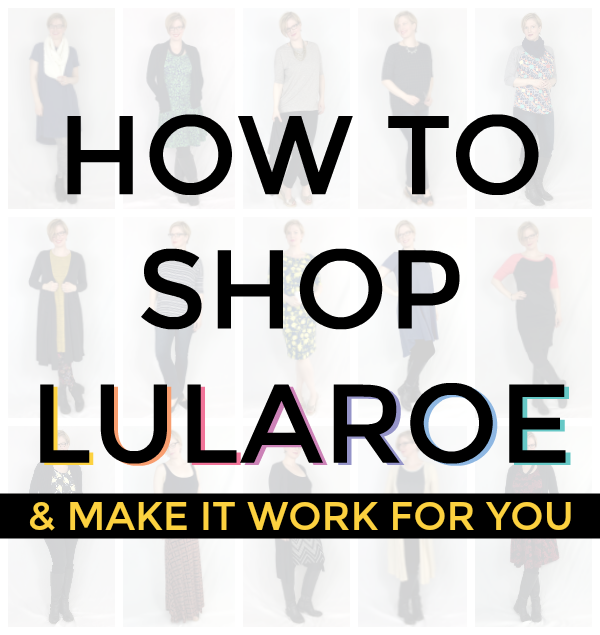 A FEW EASY TIPS TO MAKE LULAROE WORK FOR YOU
Know your measurements. LuLaRoe covers sizes 00-26 (XXS-3XL). Not sure where you fall? Tell your consultant your height, weight, usual sizing/measurements, and she can guide you.
Be flexible. Since everything is cut a little differently (and can be worn in different ways), you will wear different sizes in different items. Lauren has a size chart for each item saved in her group and is always available to make sure you choose what will work best with your unique figure and style.
Stay tuned. LuLaRoe consultants have online sales and local pop-up shops. Check in on your

private Facebook group

 to make sure you know what is coming up, and mark your calendar.
And for extra credit: Make a LuLaRoe Pinterest board. Did you like something in particular here? Go to

my LuLaRoe Pinterest board

 to pin any of these photos to your own LuLaRoe board so you remember what to look for when one of

Lauren's

sales pops up. I made sure to label them all for you! And did you know you can even upload your own images of yourself in your LuLaRoe goodies to your Pinterest board to keep track of what you have?

Here's a simple tutorial on that

.
And, finally, do I even have to say the most obvious piece of advice? Have fun. I sure did!
INTERESTED IN THE BUSINESS SIDE OF LULAROE?
Message Lauren directly. She'd love to walk you through the details of becoming a LuLaRoe consultant, and tell you about her team!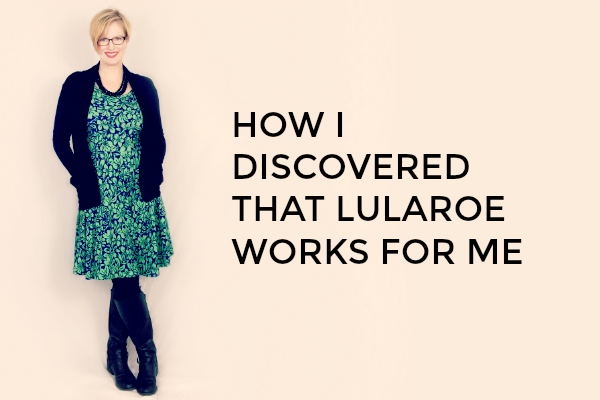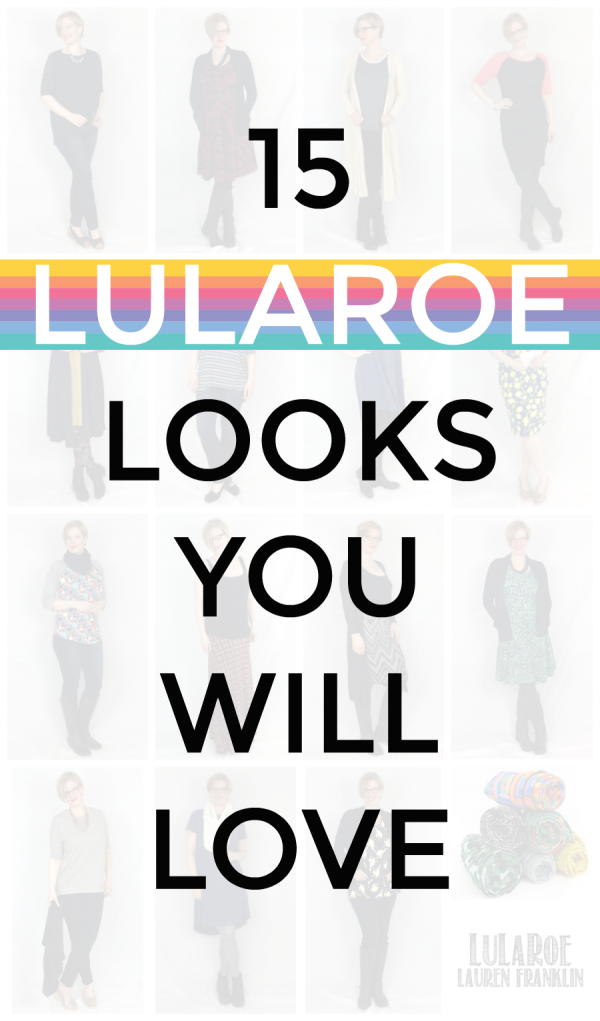 This post was sponsored by LuLaRoe Lauren Franklin, but my opinions are honest and I'm seriously already practically living in these clothes.
Comment with Your Facebook Account
Comments