There is a reason YA books are so popular: they encapsulate a time in our lives when emotions run high and we're about to become who we're meant to be. There is a relatability to YA, which is why I've been such a fan of the genre. It's easy to fall right into the book, remember the quiet moments when I felt how the characters in the story feel, wonder whether I'd make the same decisions they do, then collapse, breathless and seeing things a little differently, when the final page is turned.
I asked some of my writer friends to recommend YA books they believe you need to read right now (and explain why), then added my own suggestions to the list. So check out this list of must-read YA books (you'll see my suggestions peppered in between my friends' reviews), each of which would make the perfect gift for the teen in your life and you. Happy reading!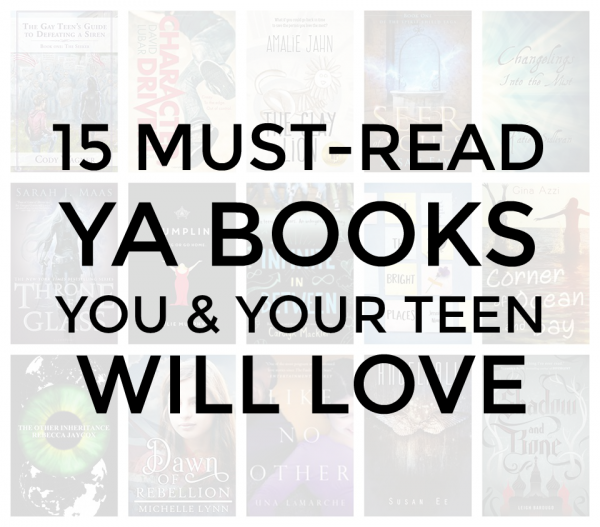 The Clay Lion by Amalie Jahn 
Sci-Fi/Fantasy
"We watch Brooke stop at nothing when it comes to obeying the laws of time travel, reveling in repeated moments of the past with her brother that she took for granted, and changing the course of his life so that he avoids contracting the disease. Brooke deals with her grief, journeys through self-discovery, and relentlessly embodies a character who will stop at nothing to achieve her goal.
This book is a great teen Book Club read. I probably thought of 80 discussion questions to lead a group with. It's even perfect dinner table conversation. Like how this concept could progressively become a modern reality, to how your journey back in time would change the course of another person's life. As Jahn refers to it, "the retribution that other travelers were changing timelines" in other peoples' lives. Ah! It's crazy to think about. Already my mind is wandering around the possibilities of what would happen if even the tiniest tweak in your life changed. Definitely a novel for critical thinking." – Meg Iwanowski of The Book Cookie
Dumplin' by Julie Murphy
Fiction
Within 10 minutes of reading, I adored too many characters to stop. When I finished I hugged my Kindle reader to my chest and wished I could spend more time with them all.
Changelings: Into the Mist by Katie Sullivan
Historical Fiction, Fantasy
"A sumptuous YA fantasy I couldn't stop reading. Game of Thrones fans will LOVE it." – NY Times bestselling author Andra Watkins 
Angelfall by Susan Ee
Fantasy/Dystopian
Crazy fantasy that was able to make me laugh out loud, break my heart, charm me with dialogue, and gag at horrific descriptions. A true ride."
The Gay Teen's Guide to Defeating a Siren by Cody Wagner
Fantasy
"TGTGTDAS is an award-winning urban fantasy about Blaize Trales, a teenager sent off to a pray-away-the-gay boarding school that is so much more than it seems. Between surviving bullies, rescuing students from mysterious attacks, and passing algebra, his life is going to get out-of-control crazy. Lucky for Blaize, he wields the ultimate weapon—being gay. And he's pretty good at it.
The novel was written to provide an escape for anyone, gay or straight, who has ever felt like an outcast. It has been likened to "Gay Harry Potter" and readers of literary fiction or fantasy will enjoy." – Author Cody Wagner 
Shadow and Bone by Leigh Bardugo
Fantasy
Beautiful. The writing, the world, the relationships, the struggles, the story. All of it.
Seer of Souls by Susan Faw
Fantasy
"Seer of Souls is a YA Fantasy, Book One and is a finalist for the DANTE ROSSETTI Awards for Young Adult Fiction! If you love Harry Potter or Narnia, you will love this series!" – Author Susan Faw 
All the Bright Places by Jennifer Niven
Fiction
"I read All the Bright Places a year ago and still think about it. The words are gorgeous, I copied sentences on sticky notes and still have them. The story is engrossing yet doesn't get tied up in a pretty bow, Niven just did an all around excellent job. All the Bright Places is the kind of book you read as a writer and then decide you probably should throw in the towel on your own novel because you couldn't come close to this type of perfection." – Jessica Watson of Four Plus and Angel 
Dawn of Rebellion by Michelle Lynn
Dystopian
"This is an action packed book about the bonds of family and what lengths people will go for one another. It's cinematic in style, using action and dialogue to tell a complex story about a harsh world and the ones who must live there." – Author Michelle Lynn 
Like No Other by Una LaMarche
Fiction
The kind of peek into people from different backgrounds looking to entangle that stays with you."
The Other Inheritance by Rebecca Jaycox
Sci-Fi/Fantasy
"If you like strong heroines, fantastical worlds, and a touch of romance with a handsome stranger, then this is the book for you. Seventeen-year-old Reggie Lang embarks on a dangerous adventure to the magical land of the Other when she discovers that she has inherited her father's magical powers, and his killer now hunts her. Along with a handsome stranger named Asher, Reggie enters the Other seeking the protection of her father's best friend, Rhys. But her father's killer haunts her every step. Will Reggie be able to master her magic and get to Rhys in time? And is Asher really who he claims to be?" – Author Rebecca Jaycox 
Corner of Ocean and Bay by Gina Azzi
Fiction
"Corner of Ocean and Bay is a beautiful story of friendship, love, and loss. Nessa and Jacie embark on a fun and exciting summer together at the Jersey shore but in between sun tanning and beach parties, they learn more about themselves, each other, and their futures. A coming-of-age tale, Corner of Ocean and Bay will have you reminiscing about your own adolescent summertimes!" – Author Gina Azzi 
Throne of Glass by Sarah J. Maas
Fantasy
The best badass girl book I've ever read. This series is five books in and still as strong as ever, which characters new and old I genuinely care about.
The YA Books I'm Excited to Read Next:
Character, Driven by David Lubar
Fiction
A funny, desperate, coming-of-age novel? Yes, please.
Infinite in Between by Carolyn Mackler
This author wrote all five characters' stories, then wove them together into one book. I'm blown away!
Want more? Join me in my Facebook group where we talk books all the time (particularly YA), and follow me on Goodreads, where you can see more of what I've read or am reading now.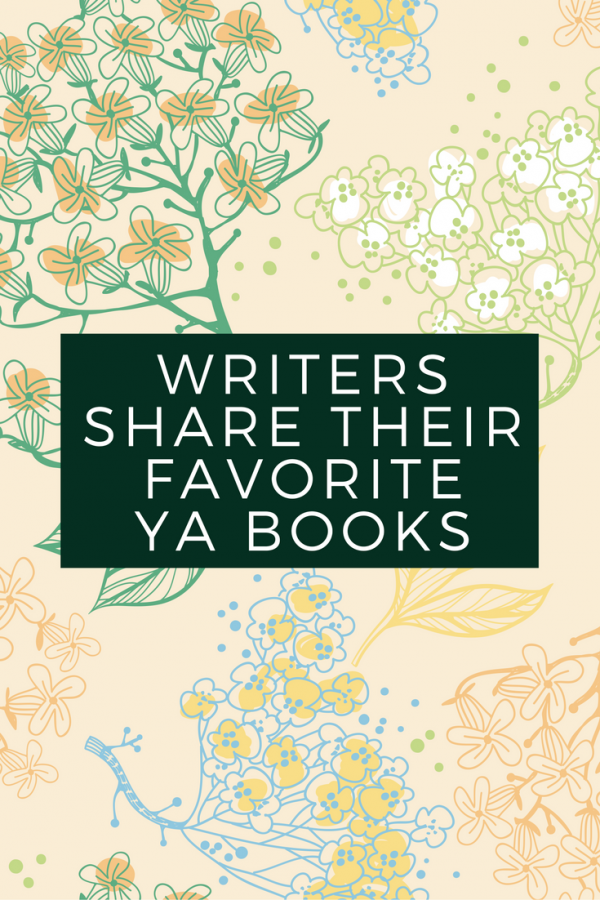 WHAT NOW?
Show my writer friends who took the time to share their YA book recommendations some love by clicking on their names, and read more about these books on Amazon by clicking on the book covers. Thanks!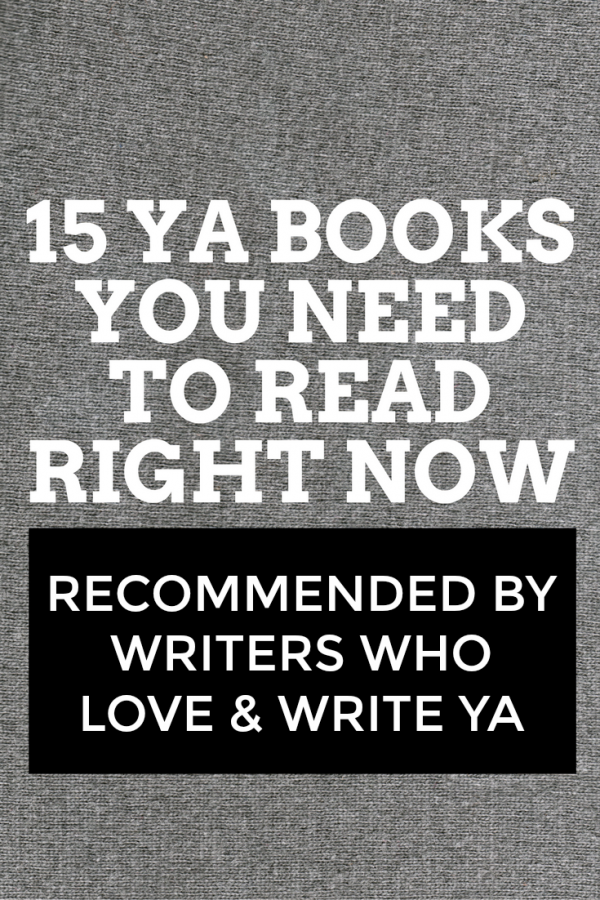 ETA: The giveaway has ended, but the reading never has to!
Comment with Your Facebook Account
Comments