I just did a whole lotta traveling: 5 flights to 3 locations in 10 days. Most of that was spent reading, writing, and packing/unpacking/packing again. Oh—and getting some very good news. Let me catch you up, and then I have a giveaway you'll definitely want to enter!
LEARNING, TEACHING, WRITING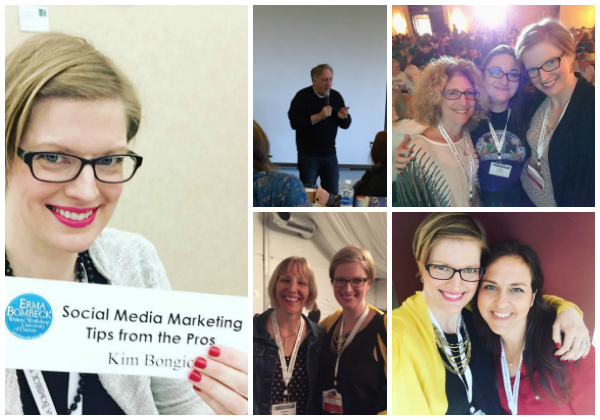 First I went to the Erma Bombeck Writers' Workshop in Dayton, Ohio. Held every other year, this writing conference is so beloved that it sells out within hours of tickets going live. And having gone twice now, I understand why. It's incredible to be surrounded by Your People. Everyone there is so kind and funny and helpful. I love love love my job as a writer, and always want to get better at it. This is the perfect place to do that.
Some highlights, shown in the photos above, were:
Learning how to "write funny" with one of the first SNL writers, Alan Zweibel. Then he adorably signed his book about a tree to my daughter for her 9th birthday.
One of my all-time favorite novels for its beautiful writing while managing a difficult topic is The Kindness of Strangers by Katrina Kittle. Her class on strengthening description was invaluable to me, then I got a chance to chat with her for an hour or so that night. SUCH a sweet, funny woman who clearly appreciates what she does. I got her to sign a copy of her book to me, which I will never loan out. EVER.
Catching up with old friends I rarely get to see, and meeting new people in sessions and at meals by randomly sitting together. I had great conversation at dinner Friday night with a group of people I never met before, including authors Brian Klems (and his super nice coworker, Jessica) and Nick Courage (and his crazy smart wife, Rachel), who not only talked a lot of shop with me, but also about superhero geek stuff while my friends rolled their eyes at me behind my back. I ended up buying each of their books, and Nick even signed his Middle Grade novel to my son, saying he was a fan of mine to help my street cred (we'll see if that works).
Saturday morning I was an "expert" on social media for the Speed Dating for Writers session. This means that those of us asked to come as experts were scattered throughout a room at our own tables. People who signed up to speak to us had five minutes to ask anything they wanted to. I was nervous until I got to my table, but really did have answers for everyone! It was reassuring to know that I can think off the cuff like that, and give genuinely helpful answers to people who need the quick and dirty. Sometimes I forget that I've been doing this for quite a long time! Attendees were so gracious and fun to work with, that I am truly thankful to have been asked.
Every class I went to was exactly what I needed. Every meal's speaker had a message that hit home (even making me openly cry with happiness, as my friends laughed at me). I was overwhelmed with how accessible and helpful and friendly everyone was. I left feeling full.
OH, MEXICO!
Unfortunately, I had headaches/light migraines during Erma, but they were being managed. The last afternoon, though, I was hit with a doozy and ended up missing about 5 hours of that night's events. Rested and heavily medicated, I slipped down to say goodbye to a few friends before bed, then early the next morning I headed to Mexico, to meet my husband.
Knowing I needed rest, I did a lot of this: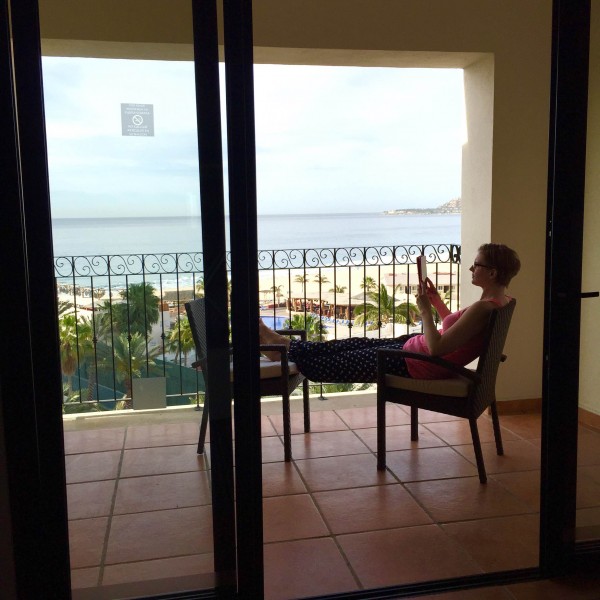 Before getting on the first plane of my trip, I added about 20 new books to my Kindle app to keep myself occupied, and made very good use of them while I was there. You can see the ones I reviewed already on my Goodreads.
Then I started writing. Yep: I got a new novel idea while at Erma, and got to writing it right away. I had some work to get done, anyway, so I spent a lot of time happily clicking away in my room.
Does this gal know how to vacation, or WHAT?
DON'T DESERT ME YET…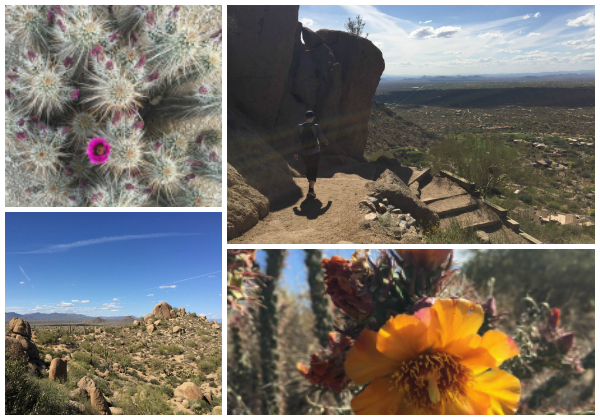 Next up was a stop in Arizona for a few days. The highlight of that was an afternoon spent hiking with my husband, surrounded by incredible views. I love living in New Jersey, but the beauty of that area was delicious to drink in while I was there.
THEN THE GREAT NEWS CAME
On our last day, I checked my much-neglected email and saw that an essay of mine was accepted into the 4th installment of the I Just Want to Pee Alone anthology series. WOO HOO! The book will be called I Just Want to Be Perfect, highlighting the many ways we try to put our best foot forward then fail miserably–much to your enjoyment. It will be out in time for Mother's Day, so stay tuned for that!
NOW I'M HOME TO GIVE YOU FREE THINGS BECAUSE I CAN
To celebrate that great news plus my love of books and writing and words and vacationing with hours of silence, I'm giving away a bunch of funny books by people I adore. Woohoo, again!
WHAT YOU WILL WIN
One person will win all six prizes below:
An autographed copy of Oh Boy, You're Having a Girl: A Dad's Guide to Raising Daughters by Brian A. Klems. As I mentioned above, I met him at Erma and he was so funny and relatable. This is the perfect gift for any dad or dad-to-be of girls, with plenty of time to wrap it up for Father's Day.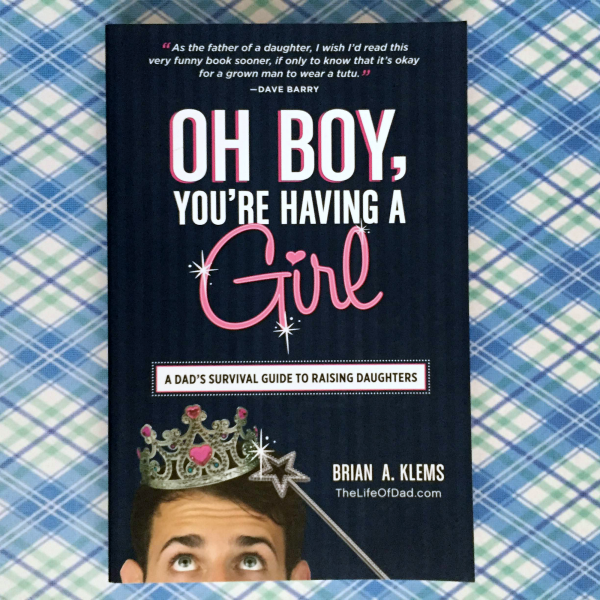 My own copy of I Want My Epidural Back: Adventures in Mediocre Parenting by Karen Alpert (of Baby Sideburns fame). Karen is my friend, and when my New York Times Bestselling Author friends have new books come out, I buy extra copies because I guess I am their pimp? And because I love to share the sensation of laughing my butt off.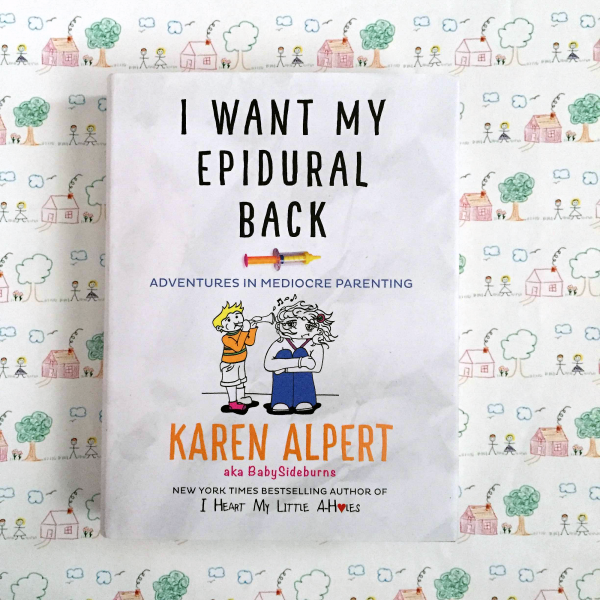 A set of the first three books in the I Just Want to Pee Alone series. I'm in all three, and will sign these copies for you—including the New York Times Bestselling first book, in which I wrote the opening essay (that my mom is NEVER ALLOWED TO READ).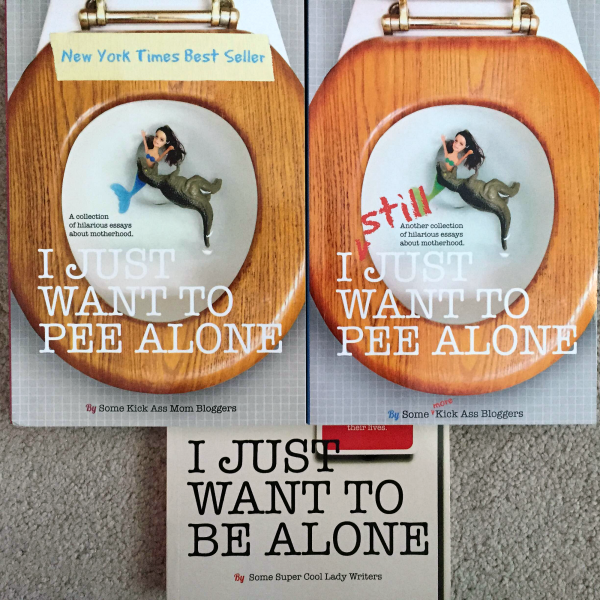 A $15 Amazon gift card to make sure you can pick up a copy of my new book, I Just Want to Be Perfect, when it's released this May.
HOW TO ENTER
Go to the Rafflecopter box below and choose the entry options that work best for you.
Have a mailing address within the Continental United States.
No purchase necessary to enter or win this giveaway.
Giveaway begins Tuesday April 12th 2016 at noon EST and ends Tuesday April 26th 2016 at noon EST.
Good luck and happy reading!!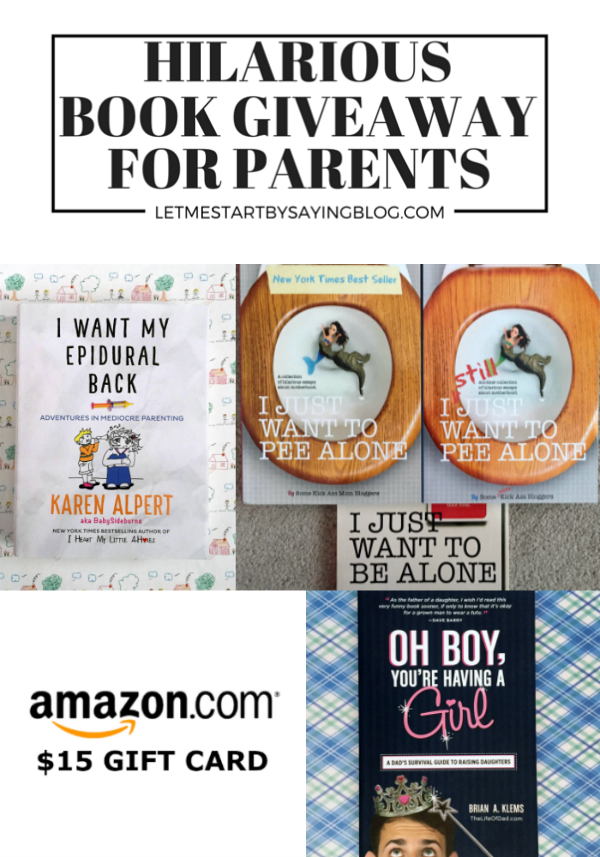 Comment with Your Facebook Account
Comments