Sometimes you meet someone and think to yourself, Yeah, I figured she'd be this special in person, too.
For me that someone is Robin O'Bryant, and today I'm giving away some goodies in her honor.
I had read her blog (Robin's Chicks), talked to her offline, and read her first self-published book when it came out. Then I met her in person in 2012 and was smitten. Or, should I say, "I was smitten, y'all!" Not long after the hours we spent together in a hotel bar talking about books, writing, hopes, and simply getting to know one another better, she went behind my back and started telling people that I could write. I soon got an invitation to pitch an essay for a humor anthology in the works, and the next thing I know, I'm a published author.
Mind? Blown. Because she believed in me, and was generous enough to say so.
Today she is a New York Times Bestselling Author, syndicated columnist, popular blogger, and just as charming and humble as she was before everyone knew her name. She is the kind of special person who deserves all the good coming her way.
This week her book Ketchup is a Vegetable has been released by St. Martin's Press to much-deserved fanfare, and I love it so much that I bought an extra copy to give away. So let's make this happen, shall we?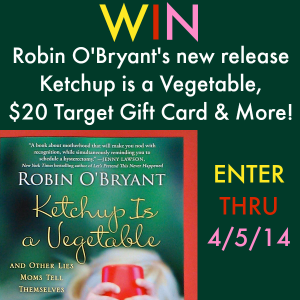 ENTER BELOW TO WIN:
1. A paperback copy of Ketchup is a Vegetable: And Other Lies Moms Tell Themselves
2. A $20 Target Gift Card so you can buy a copy of the book for your BFF
3. A signed copy of my book, Part of My World: Short Stories
Oh–and if you're in her neck of the woods, do yourself a favor and make it to one of her upcoming events. She's a hoot, y'all.
Good luck!
Like what you see? Subscribe to the blog & I'll come to you!
– – – – – – – – – – – – – – – – – – – – – – – – – – – – – –
A conference for every blogger out there. Join me!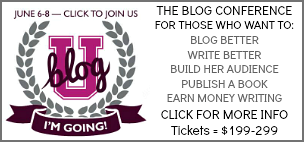 Comment with Your Facebook Account
Comments