I started this blog because I was ready.
Ready to lay the foundation to become a professional writer.
Ready to share the stuff in my head that has been living there quietly for decades. 
Ready to stop being worried that I wasn't good, or of what people would say about my words, or that no one would take me seriously.
I've been a part of some great online writing groups, and used to regularly respond to their fiction & memoir writing prompts. I loved doing this…but had to lay off it last year so I could focus on professional gigs.
In 2012 I had a lot of great breaks professionally, like getting hired by InThePowderRoom, included in the humor anthology Fifty Shades of Funny, asked to blog for Huffington Post Parents.  Add that to all the guest posts, featured posts, and accolades that continued to surprise and encourage me, and I'd call myself a pretty lucky girl. 
But the time for luck is over. 
Now it's a new year, and I am ready to really start kicking ass and taking names. 
I'm ready to grab the reigns and hold on tight, even when my hands start bleeding.
I'm gonna keep on trying until someone agrees that I deserve to have my Young Adult novel published. Until I can make writing my full-time gig. Until I am good enough at this that people want to share my book(s?) and words and stories with others.
I will get better. I will get the stuff I've been writing behind the scenes out there. I will make your investment in reading me all these years worth it. I will show you that I have been listening to your advice, feeling your support, and working on myself.
Awesome stuff will happen this year. I can FEEL it.
Only I can make it happen, so I have been writing and plotting and planning and working already.
I even made a New Year's Resolution List. 
Come read it HERE on Huffington Post Parents.
And stay tuned: 2013′s gonna be AWESOME.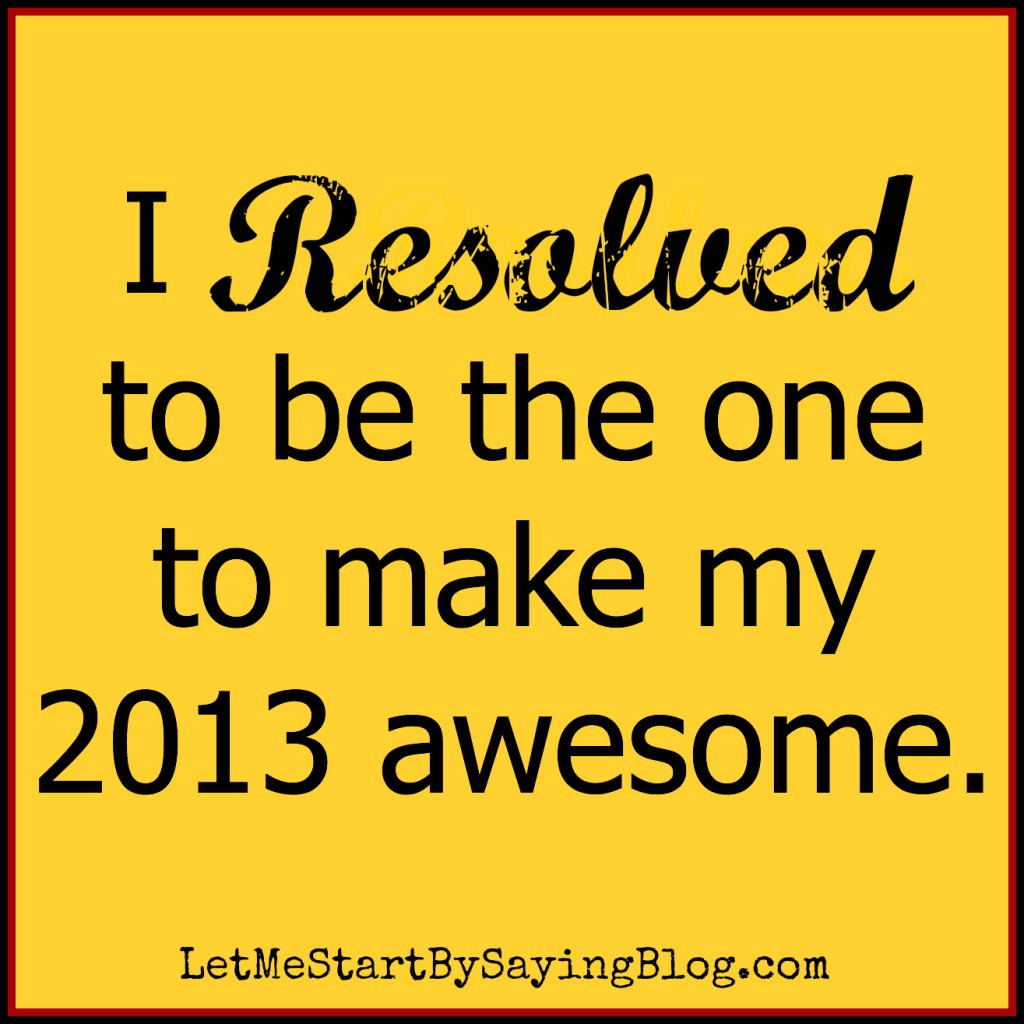 Comment with Your Facebook Account
Comments