The Best of 2012: Your clicks, comments & shares determined which were my Top 10 Most Popular Posts of the year. I'm sharing one a day for the last 10 days of the year, each with a little back story. Enjoy!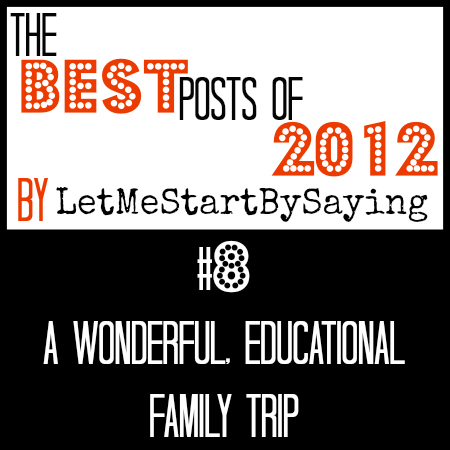 My husband, kids and I did a walking tour of Washington, D.C. this summer. I took photos of many interesting things. And my whiney 5yo's response to it all.
I only shared photos of my daughter and her commentary in the post.
It's all you needed to see to feel like you were there.
Come read A Wonderful, Educational family Trip. 
For more of the list, check out…
My 10th best post of 2012.
My 9th best post of 2012. 
Comment with Your Facebook Account
Comments