The Best of 2012: Your clicks, comments & shares determined which were my Top 10 Most Popular Posts of the year. I'm sharing one a day for the last 10 days of the year, each with a little back story. Enjoy!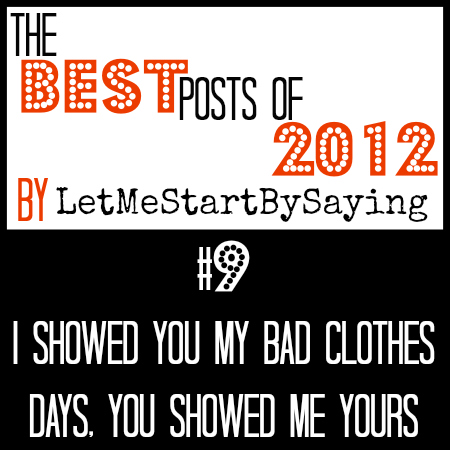 This summer I was visiting my mom and looking through old photos. GOOD GOD why didn't anyone ever hold a wardrobe intervention for me?!?!
I put a photo on Facebook of me at 9-years-old in an outfit so confusing, in a situation so questionable, it resulted in a massive response and request to do another reader photo submission post. The rest is embarrassing (fashion) history.
Come read I Showed You My Bad Clothes Days, You Showed Me Yours. 
For more of the list, check out…
My 10th best post of 2012.
Comment with Your Facebook Account
Comments