When do kids stop believing in Santa Clause?
No, really – it's a question I need an answer to.
I remember when I discovered he wasn't actually making deliveries to my home, and it wasn't all that earth-shattering. I was a pretty practical kid. It was fine by me, and I was around 8 or 9 years old.
But now I'm the Mom whose kids believe in Santa.
It was so easy having my wee babes learn that The Bearded Dude's name was Santa, watch them toddle to the tree on Christmas morning squeaking with excitement, get old enough to be able to read books about the holidays on their own.
Years have passed, and we're getting to the point that I know the end isn't too far away. It's got me stressed. It's got me confused. It's got me thinking.
Come on over to Huffington Post Parents to read my article How Long Will They Believe in Santa?, and let me know what you think. Tell me your experience with your own kids, or as a kid yourself. I'd love to hear all about it.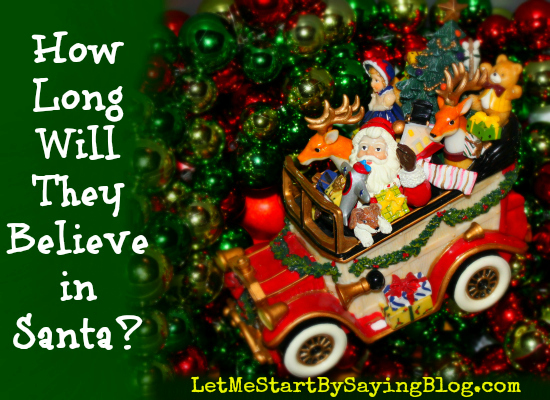 Comment with Your Facebook Account
Comments