The Elf on the Shelf just got creepier.
Think a eight-inch-tall fingerless felt eunuch in red watching your every move to tattle to Santa is scary?
Try one that's over six feet tall.
Yep: an Elf on the Shelf Mascot Costume exists!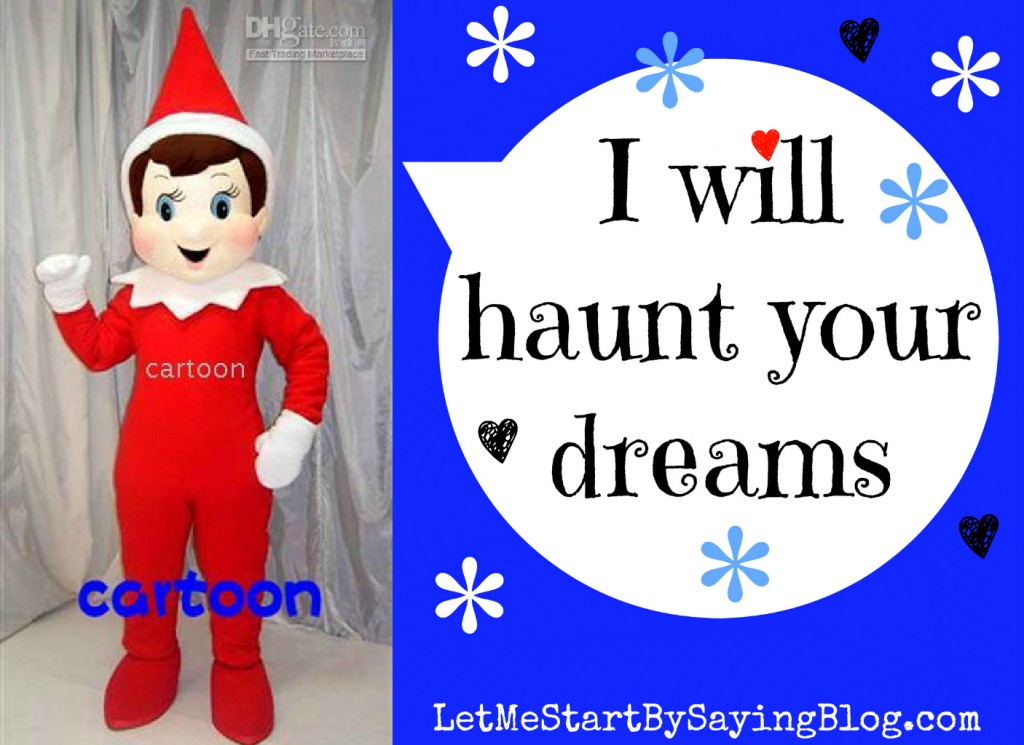 Photo of Elf on the Shelf Mascot Costume on DHGate.com
Most kids accept the appearance of the traditionally little Elf in their home without question. They are nice and polite once they know he's watching. They will apologize and keep their promises to do better when they slip up. 
Then there are The Kids who Question Everything, and refuse to change their behavior for an Elf. The ones with doubts. Who want to know why the Elf doesn't blink. Doesn't breathe. Doesn't have a skeletal system.
Those are the kids that need The Elf on the Shelf Official Mascot Costume of Doom to appear and kick some merry ASS.
If your kids weren't already having nightmares about the fact that some cold weather critter watches them sleep, you'll cherish their Underoos-staining reaction when you casually stroll into the playroom sporting this full freakshow get-up.
Remember, you're Magical now: You can't talk. And they can't touch you.
So there's no way to comfort them during your crystal blue wide-eyed unblinkingness of terror.
So there's no way to explain why you keep tossing mini marshmallows at them, and writing down their every move in a bespangled composition notebook.
Just follow them around, doing that sign where you point two fingers at your eyes then point to them with the same two fingers. You know, the international sign for…

They'll get the message.
I'm guessing that after a few visits from this bad-ass BigFoot Elf? Your kids will behave so well, you'll think they've had lobotomies.
And you can all have a Very Happy Holiday Season after all.
Love Naughty Elves? Check me out on ElfShaming.com.


Comment with Your Facebook Account
Comments