I know I'm not the only one who faced bullying in school, mean people as I grew up, harshly judgmental women as an adult.
So many people try to knock you down, crush your dreams, make you feel bad so they can feel better.
It's such bullshit.
Lots of people who know me now but don't know about my past assume I've had it good. They're wrong. I am happy and confident today for one simple reason: I refused to believe the Haters.
This week is Thanksgiving, and I have a feeling that lots of us are going to humbly say Thanks for so many things…but forget the most important ones.
Come read what I'm thankful for this year at InThePowderRoom.com, and tell me in the comments there what YOU are thankful for, too. We all deserve to make this kind of list.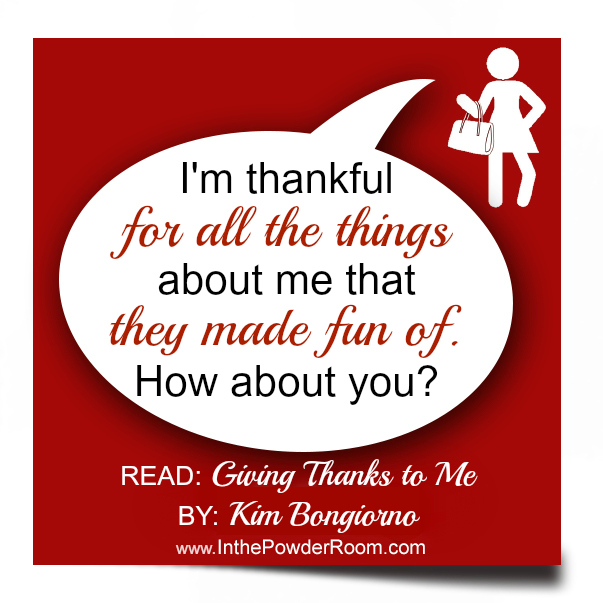 Comment with Your Facebook Account
Comments