It's not that I am a mean person.
It's just that I am an idiot.
I have no cruelty in my heart.
I'm just a daft prick sometimes.
But the good news is that I know how to say I'm sorry when I accidentally do someone wrong.
Do you?
Read And THAT'S How You Write an Apology, Bitches on InThePowderRoom today, and let me know if you think I deserve some forgiveness.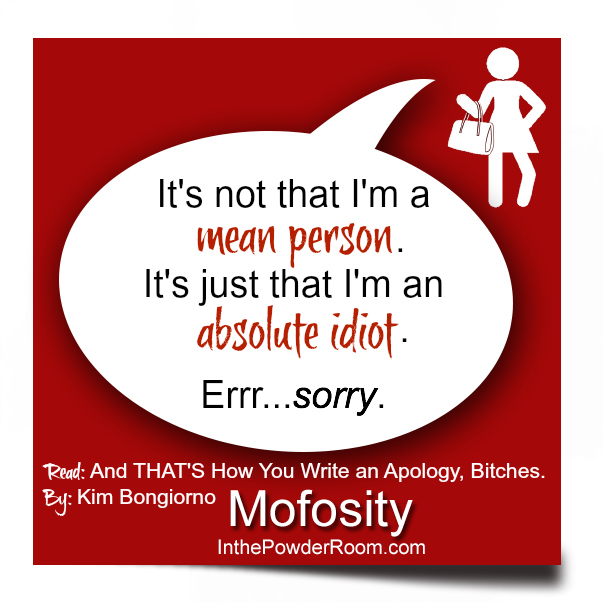 Comment with Your Facebook Account
Comments