I'm trying to have a sense of humor about this Hurricane Sandy, because I've done all I can do to prepare for it.
We just went through this here in New Jersey last year with Hurricane Irene, and by the time you even read this post I'll probably have already lost electricity and am thanking The Gods of Apple that iPad car chargers exist.
So have a little laugh, but please be safe, my dear readers. There's a link below that can help you with that, if you need it.
7 Perks of a Hurricane, By Someone Trying to Be Really Optimistic Because She Went Through This Same Exact B.S. Just a Year Ago:
1. Preparations include eating all the ice cream in your freezer, just in case the power goes out. It will be less wasteful than allowing it to melt, and ice cream has calcium which makes strong bones. Win-win!
2. The governor's declaration of a State of Emergency means you don't have to make small talk with the annoying moms at school drop-off and pick-up. Woo hoo!
3. You can pretty much buy any movie, app, or game for the iPad because your husband is desperate to keep the kids entertained and quiet during a 4-day power outage. Can you say Dirty Dancing and Magic Mike marathon?
4. It is not only acceptable but encouraged to not wear nice things, do your makeup, or brush your hair. For days.
5. No one's coming over for a while. No need to vacuum.
6. Conserving water is important = Paper plates, cups & bowls for every meal = No dishes to wash = HOORAY!
7. No electricity means you can Carb Fest all you want without any guilt. It's not "going off your diet." It's survival.
Read what happened after last year's hurricane HERE.
Read the American Red Cross Disaster & Safety Library's resources on hurricanes, floods & more HERE.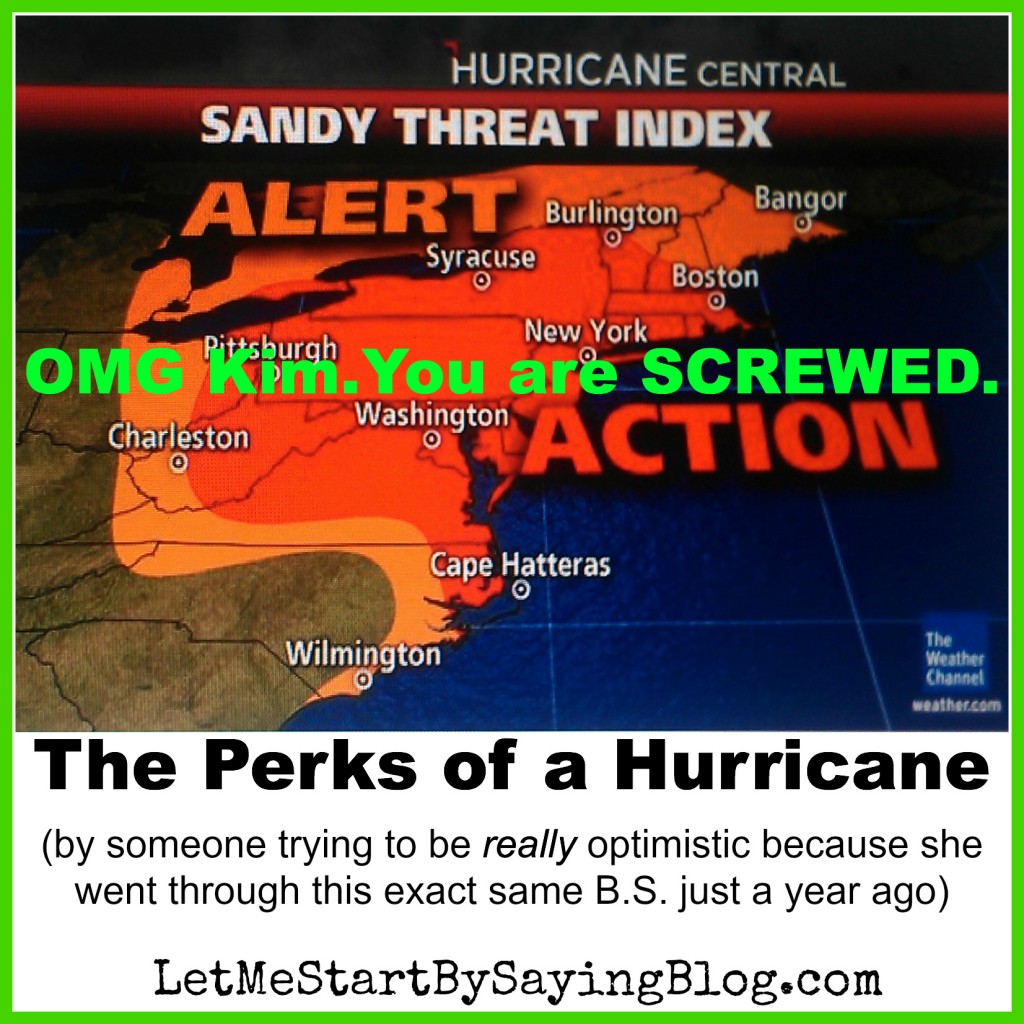 Comment with Your Facebook Account
Comments