homophone noun
Definition: one of two or more words that sound alike but have different meanings. Like sighs and size, or bald and balled.
Have a dirty mind and don't want to waste it? CLICK HERE to see another example of a homophone in my InThePowderRoom article this week. 
Looking for a list to make you laugh? I've got one of those, too.
RIGHT HERE.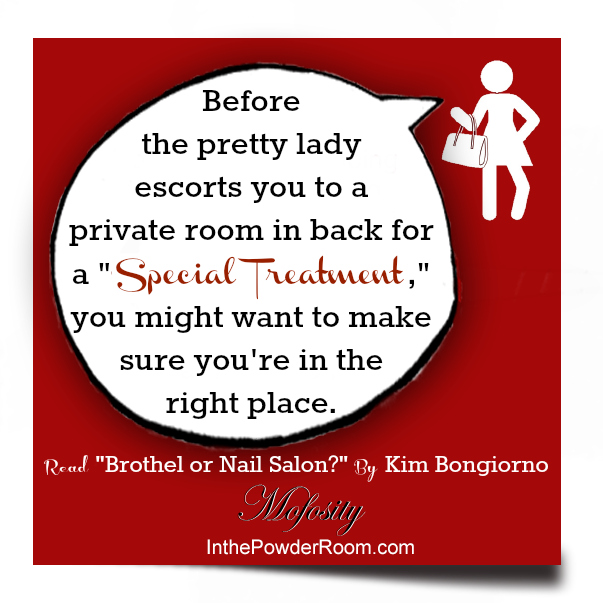 Comment with Your Facebook Account
Comments