…because you have other shizz to do.
Where I've been this week on the www.
All summed up so you can move on with your life.
~ ~ ~ ~ ~ ~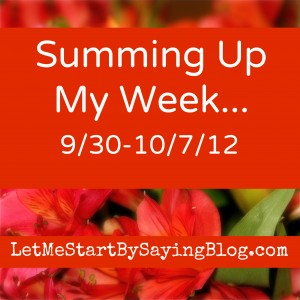 I explained my process for buying red lipstick for my aging lips HERE.
My gang of funny moms at Blogging While Mom: Comic Relief has been #SelfShaming & #MomShaming HERE.
Got a new job as the Social Media Manager at InThePowderRoom.com - you can see my Bio & sexy headshot HERE. This means I'm in charge of getting you all to follow InThePowderRoom on Facebook & InThePowderRoom on Twitter by making them even more awesomely funny, highlighting the fabulous articles, and showcasing all the great goods on ITPR's WeShop Store (like the gorgeous $30 necklace I co-designed, model & sell there). I'm really excited about this opportunity & hope you like what I do over there!
Shared an older, sweeter post of mine on BlogHer HERE.
Explained the perks of my being broken (again) HERE.
Wrote about 50 Shades of Grey & anal sex HERE.
Stuff I Loved: THIS by Underachiever's Guide to Being a Domestic Goddess.
THIS by HouseTalkN.
My friend Jen from People I Want to Punch in the Throat wrote a book & I've been reading it while LMAO. You can buy it now for Kindle HERE. It sold so well the 1st day it went live on Amazon, that it already made it's way to one of the top Kindle Humor books. So exciting!
Some of my favorite tweets:
You came out of my vagina, and I can't have a bite of your cookie? #CampFireTalk

— GingerSnaap (@GingerSnaap37) October 6, 2012
Thanks to Dora 3yo keeps yelling out Spanish words at me. I highly suspect she is hurling insults at me but yo no se.

— Robin O'Bryant (@robinobryant) October 5, 2012
I think I need glasses. From the couch I thought that the DVR's latest Blue's Clues episode was titled,"Meth!" when actually, it was "Math!"

— Susan (@NoDomesticDiva) October 5, 2012
"Mom, it's time to get up!"Oh, is it already elbow-to-the-tit o'clock?

— Suburban Snapshots (@SuburbanSnaps) October 6, 2012
We think it might be time for someone to invent the Mommy Play Pen. Maybe we can call it Target.

— Blogging While Mom (@BlogWhileMom) October 1, 2012
I have 3 wonderful blog sponsors (purchasers of ad space) who make me happy and help pay a babysitter so I can write without children hanging from my neck. Please help me show them some love by checking them out & Liking them on Facebook. Thanks! If you are interested in advertising here, ads start at $10/month (details here).
SuburbanHaiku = Clever, sweet & funny author of eBooks under $3.
My Pretty Chic Boutique = Etsy shop of stone & bead jewelry that I covet.
Splendid Junk = Etsy shop of lovely vintage goods.
Okay, now I think that's everything. Back to your regularly-scheduled weekending…
Comment with Your Facebook Account
Comments