I know I'm not the only one who usually doesn't look in her kids' school bag until between 11pm Sunday night – 7am Monday morning, only to find that they had homework that involves glue & paint, need to bring in an Albino Dwarf turtle for Show & Tell, or I was supposed to bake the class a snack from scratch that starts with the letter "Z".
Which means I also can't be the only one who filled out the Back-to-School paperwork the day before school started. And realized there was a tiny note slipped in the folder with even more shit to buy.
I have been bragging since July that I already had the kids' new backpacks filled with new sneakers and new supplies from the list we got on the last day of school.  Then, a few weeks ago, I snuck to the store on a quiet weekday morning and got the kids some clothes, too.
I was all set. I had no more shopping to do. I WAS DONE, DAMMIT.
That is, until the day before school began.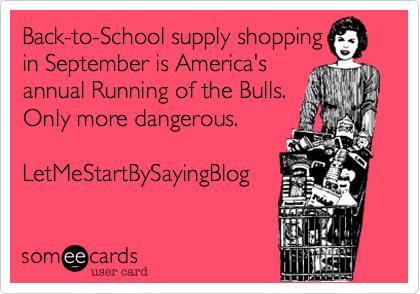 That day in Target was terrifying.  I swear, I almost got gored by a woman who needed a  1 ½" binder.  People were running and screaming.  It got ugly.
I got my stuff, came home, and rested in the dark with a cold compress on my head.
Once I recovered, I began thinking that though Back-to-School shopping is like the Running of the Bulls, the actual First Day of School can be like something much more dramatic and emotional.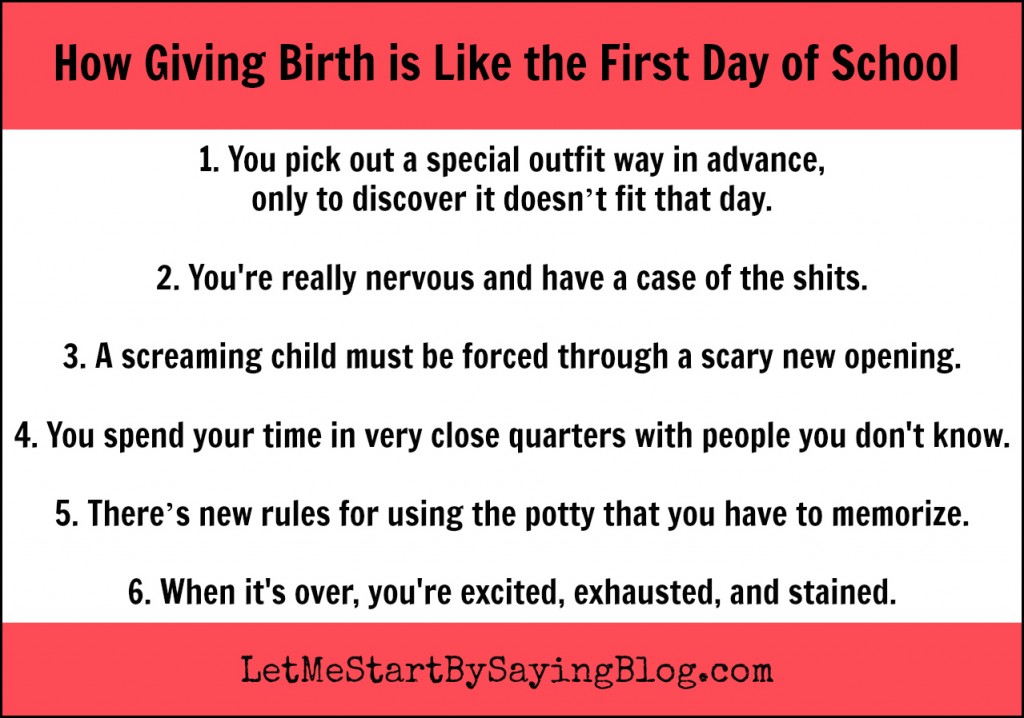 My kids did survive their first day of school (with a lots of item #2…literally), and I'm glad it's all over.
What's also almost over? My Back-to-School themed week.  But I have one more funny for you.
CLICK HERE to read my Back-to-School shopping list on InThePowderRoom.
Even if you think you're done shopping, I'm pretty sure it will ensure your kid is prepared for the year ahead of him & might even save the world. No pressure.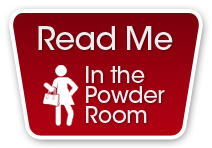 I hope to see you over there & promise to reply to every comment. As always.


Comment with Your Facebook Account
Comments