…because you have other shizz to do.
Where I've been this week on the www.
All summed up so you can move on with your life.
~ ~ ~ ~ ~ ~
I said some ridiculous things at IHOP while my kids ruined the breakfasts of everyone around us.
I shared some wonders and worries about my 7yo son, as I reflect on myself at that age.  Some readers' comments made me cry. You people owe me a new box of tissues.
Some of you had the same questions I did about the photo I shared on Facebook (below). Many, MANY questions…
I explained the main differences between a lovely pregnant woman I saw in Starbucks vs what I was like at that stage of pregnancy, then told you how making a mess of myself gave me an important reminder.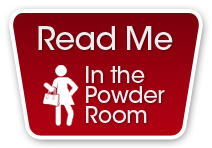 Do you want to win a $500 shopping spree or $1,000? Then read this. Or this.
Stuff I Loved: THIS on McSweeney's, THIS by @MotherhoodWTF on @InThePowderRoom, THIS by @WendiAarons, THIS by People I Want to Punch in the Throat & THIS GIVEAWAY on @MommyShorts.
Speaking of my Twitter love, these are some of my favorite tweets:
I've found that the secret to a successful marriage is to not be a fucking idiot.

— David Kaa (@TheManwife) August 18, 2012
My version of Contagion would be if all my twitter drafts were accidentally released in one fell swoop

— Lena Dunham (@lenadunham) August 12, 2012
I think I can stop doing Kegel exercises now.I sneezed & cut my tampon in half.

— Carbosly (@Carbosly) August 11, 2012
My blog is now available on the Amazon website for Kindle subscription. I will magically appear on your Kindle or phone's Kindle app without having to search the www. Fancy.
I have 6 wonderful blog sponsors (purchasers of ad space) who make me happy and help pay a babysitter so I can write this summer without children hanging from my neck. Please help me show them some love by checking them out & Liking them on Facebook. Thanks! If you are interested in advertising here, ads start at $15/month (details here).
This weeks' Ad Discount Code brought 2 new blog sponsors. Will you be the next?
NinjaMom Blog = Smart, funny, why aren't you reading her? Writes for NickMom!
Forever 51 = Mary Anne's amusing adventures after 50.
Abby Has Issues (the Book) = 100% profits from the sale help animals in need.
Pocketful of Joules = Career girl gone mom. Funny & smart.
My Pretty Chic Boutique = An Etsy shop of stone & beaded jewelry that I covet.
Splendid Junk = Etsy shop of lovely vintage goods.
Okay, now I think that's everything. Back to your regularly-scheduled weekending…
And now a word from my sponsor…who is both smart AND funny:
Comment with Your Facebook Account
Comments