…because you have other shizz to do.
Where I've been this week on the www.
All summed up so you can move on with your life.
~ ~ ~ ~ ~ ~
After a Facebook post that resonated, I added a little something to my Zazzle Store:
I was in Chicago all last week at my in-laws. Our flight home on Sunday was delayed so long, we didn't get back home until 330am Monday morning. GOOD TIMES. I had time to kill, so here's my list of Things I Don't Understand About Airports.  (You don't need to be a parent to relate to this one)
I laughed hard at THIS by Hollow Tree Ventures, THIS by Wub Boo Mummy, and THIS by The Bearded Iris.  And THIS Baby Rabies Facebook update, which was perfection.
If you have a vagina that is getting old, read THIS by The Bearded Iris.
THIS by How To Be A Dad is too cute.  They always bring the good stuff, like THIS.
I got more support than I expected from my post about celebrity marriages & the reality TV shows that encourage this garbage, which is over at InThePowderRoom.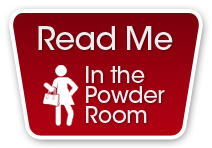 I could 100% relate to THIS by People I Want to Punch in the Throat, about trying to leave the house without husband or kids in tow.
The kids had their first swimming lesson, during which I learned a lesson, too.
I really hope you people are either reading or linking up with Finding the Funny every Wednesday.  It's too good to miss!
Do you remember when I had that hilarious anal surgery last December?  Well, one of my readers did, and one of the best YouTube music videos I've seen in ages.  Turn it up and get ready to laugh.
I think this was my favorite Tweet of the week:
The hardest part about parenting is not giving them the finger.

— David Kaa (@TheManwife) July 26, 2012
I was Featured on BlogHer, which was pretty damn awesome. Speaking of "BlogHer" and "awesome", next week I'll be at the BlogHer 2012 conference in NYC.  This is the biggest conference of its kind, with 4500 or so attendees. I plan to learn a lot about the blogging business, writing, and the like, meet so many bloggers that I've been talking to online over the years, and frolick with my blogger friends that I already know in person, but who refuse to move to New Jersey to be my neighbors.
Britely is generously sponsoring me during the conference, so we should give them all big hugs, kisses and clicks.  (I have more Britely news coming later this week…stay tuned…)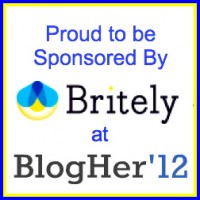 Want a clearer explanation of why I – and so many others – are attending?  The funny and concise Buried With Kids lists why HERE.  I may sneak-attack her if I see her there with a big fat hug of appreciation for understanding what goes on in my brain, too.
I have 4 wonderful blog sponsors (purchasers of ad space) who make me happy and help pay a babysitter so I can write this summer without children hanging from my neck.  Please help me show them some love by checking them out & Liking them on Facebook. Thanks! If you are interested in advertising here, ads start at $15/month (details here). 
Abby Has Issues (the Book) = 100% profits from the sale help animals in need.
My Pretty Chic Boutique = An Etsy shop of stone & beaded jewelry that I covet.   Aimee & Co. = Website Designer & Graphic Designer who does great work.
Splendid Junk = Etsy shop of lovely vintage goods. (Summer sale!)
This Brite I made is for all the SpongeBob haters (which I used to be).  It is kid-friendly, so feel free to read it with your favorite SBSP fan:

Okay, now I think that's everything. Back to your regularly-scheduled weekending…
Comment with Your Facebook Account
Comments