Today I join the Scary Mommy Society.
Come read my Guest Post on ScaryMommy.com, which starts like this:
"During the throes of the first year of our relationship, when we'd adoringly curl up into one another in the quiet of night, I never thought a time would come…"
Want more?  Click here to keep reading.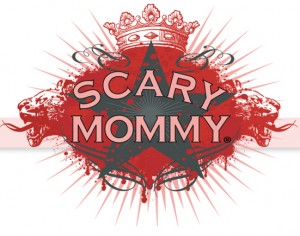 Scary Mommy is the brain child of Jill Smokler, author of the hilariously honest book Confessions of a Scary Mommy: An Honest and Irreverent Look at Motherhood – The Good, The Bad and the Scary.
Are you stopping by from Scary Mommy?  Welcome!
Come read some Popular Posts, like my Lessons Learned by Seeing Magic Mike & 11 Sexy Sounds That Totally Aren't Anymore. Thanks for coming by…
Comment with Your Facebook Account
Comments