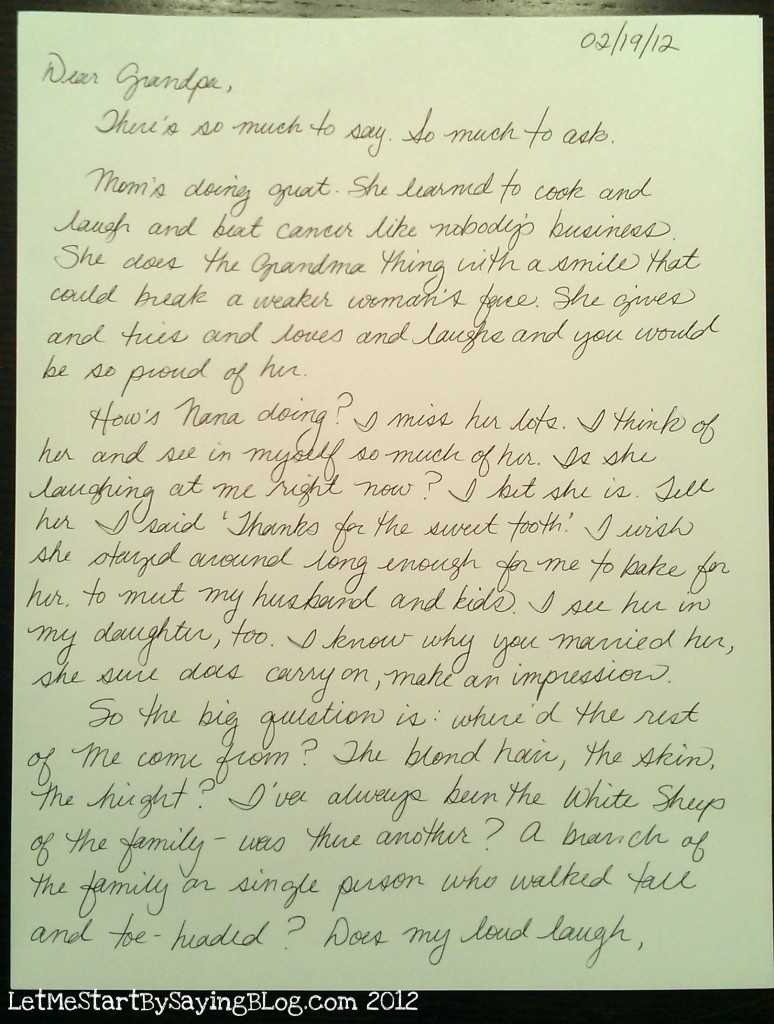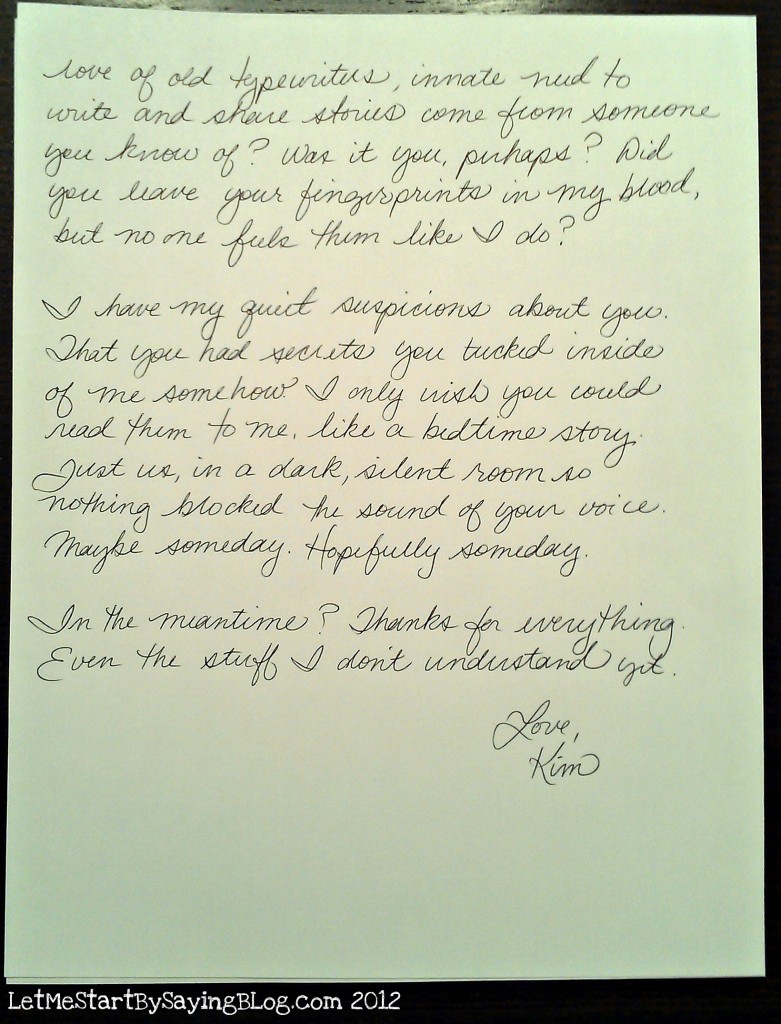 ~ ~ ~ ~ ~ ~ ~ ~ ~ ~ ~ ~ ~ ~ ~ ~
This post was in response to the Lightning & the Lightning-Bug Flicker of Inspiration Writing Prompt.
 The prompt went like this:
We want you to write a letter to someone you've never met. Literally any person, living or dead, that is to date un-met by you.
My Mom's Dad died when she was a little girl. I've always wondered about him, and I would love, love to talk to him.  Because I have questions and reassurances for him.
Who would you like to write a letter to?  Would you want a reply, or just get something off your chest?
~ ~ ~ ~ ~ ~ ~ ~ ~ ~ ~ ~
If you are new to Let Me Start By Saying…welcome!  Read some fiction, short memoir posts,  About Kim, or for some funny, my Favorite Posts page.  Thanks for visiting!
1 Click Below = 1 Vote = Happy Kim
Comment with Your Facebook Account
Comments