My house is a biohazardous godforsaken mess of glitter, pine needles, bits of wrapping-papered tape, heaps of dirty laundry, crumpled electronic toy instruction manuals, sticky floors and the crumbs of a thousand relatives, everywhere.
Even more than usual.
Which can only mean two things:
1. Christmas is over.
2. It's almost my birthday!
I decided that since so many people have been really nice to me over the past year, sharing my posts, giving me blog awards, telling their friends to "Like" me, supporting my writing, that I'm gonna celebrate my birthday a little differently this year.
I'm gonna give you the present.
Actually?  I'm gonna give away two presents.
It's a Birthday Giveaway!
Two of my favorite things are books & bags.  I can't think of anything more appropriate to give away than that.*
*Okay, fine. Cases of fine wine, fabulously capable free nannies, and luxurious spa vacations would be appropriate as well. But I don't get paid to write (yet), so you get whatcha get, kids.
First is a copy of a super funny book of essays called Ketchup is a Vegetable, by Robin O'Bryant.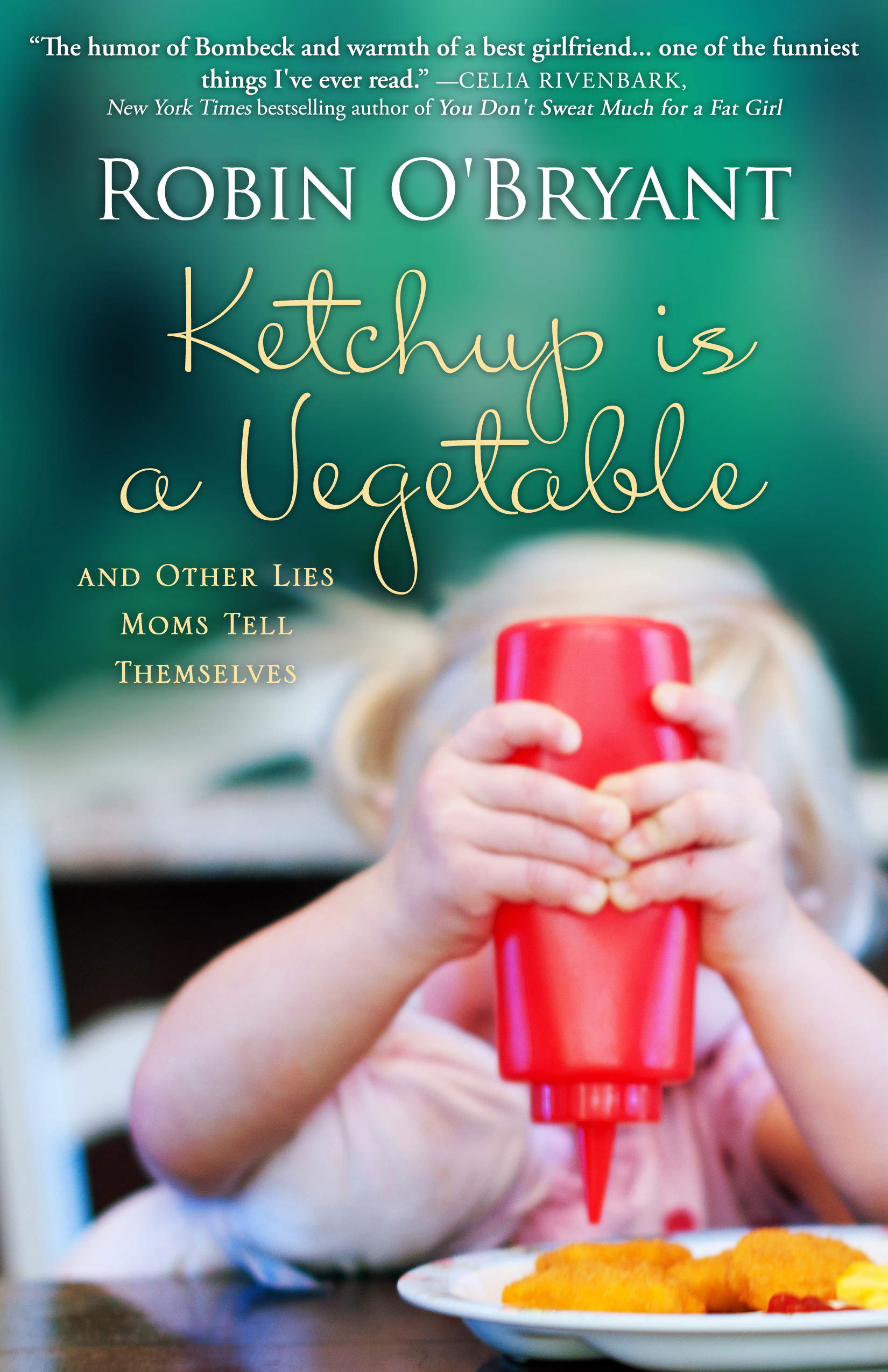 I bumped into Robin online a while ago, and she consistently amused me with her stories about raising 3 little girls at her blog Robin's Chicks.
She published her first book, Ketchup is a Vegetable, in November 2011, which I ordered via Kindle on my iPad.  I figured it would be some nice easy reading while I lay on the couch recovering from recent butt surgery.
Well.  No one warned me that I'd laugh so hard it would cause me actual pain.  I should have stopped reading, but I couldn't.  Once you read about the totally awkwardly hilarious scenarios her husband and mom used to put her in?  You, too, will be hooked.  I'm not the only one who thinks so: it already has a 5 star review on Amazon.
(Read my FULL REVIEW here)
I'm also throwing in a "Too much Whine. Not enough Wine." tote bag from my store.  Because I can.
Now, the Rules of the Giveaway:
1. Comment below with a book I need to read in 2012.
2. Make sure you put your email address in the comment form so I can contact you if you win – don't worry, that info isn't made public.
3. One entry per person.
4. Continental US only. (Sorry, my international peeps!)
5. Winner will be randomly selected & announced on Friday, January 6th at 12noon EST.  You can enter/comment until then.
Thanks to all of you who made my 2011 end on a great note.  I look forward to making 2012 a year absolutely worth celebrating with you.
Cheers to you & Good Luck!
~ ~ ~ ~ ~ ~ ~ ~ ~ ~ ~ ~
Welcome to Let Me Start By Saying…  Read All About Kim, Do Some Shopping, or for some funny, check out her Favorite Posts.  Thanks for visiting!
1 click below = 1 vote = 1 Very Happy Kim

Comment with Your Facebook Account
Comments