In the spirit of my upcoming trip to Mexico, I would like to share with you a conversation I had with my daughter tonight.
Today we had her 4th birthday party.
This is a week early because my husband and I will be away on the actual day.
Despite the fact that I have told her no less than 4,683,112 times that just because her birthday party is early doesn't mean she is 4 early, she continues debating me or trying to prove me wrong.
So tonight we're in her bedroom, and she asks me if I think she looks taller now (trying to trick me into admitting that she is taller so she must already be 4yo….as if I'm not hip to her games).
I blatantly ignore this tactic, and get back to reading her bedtime story.
Suddenly a revelatory expression washes over her face, and she actually claps her hands with excitement when she makes her pronouncement.
Miss A: MAMA!!! [3″ from my ear]
Me: Yes?
Miss A: I know why I'm older NOW. [Stressing the "now" rather than wait another damn week to accept the Earth's rotation as a calculator of the anniversary of her birth]
Me: Really. And why is that?
Miss A: [All standing up straight] I can count to FIVE in Spanish!
Me: Ok, then let's hear it.
Miss A: Una! Gross! Grace! Waffle! Tinkles! [Clasps her hands and tucks chin in dramatic display of humility at her own brilliance]
At that cuteness? I just gave her the week. I mean, if she can count to 5 in Spanish, she MUST be 4 already, right?
Like this? Subscribe today.
Find me on Facebook & Twitter.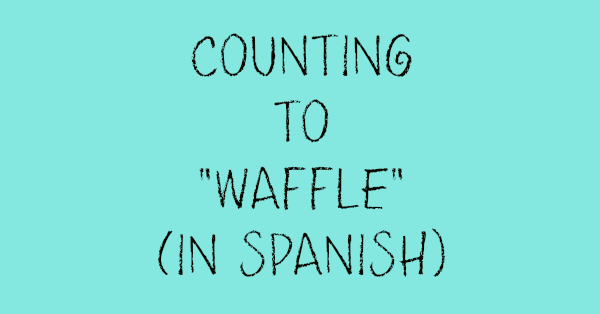 Comment with Your Facebook Account
Comments